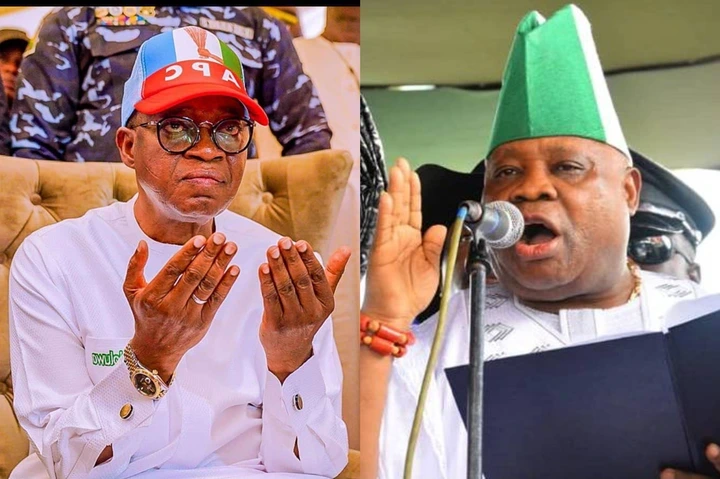 The Osun State Govt Asset Recovery Committee set up by the current PDP-led Governor Ademola Adeleke, has disclosed that it uncovered additional 55 vehicles worth N1.5billion which former govt officials of the State under the immediate past Governor Adegboyega Oyetola's administration, illegal took why vacating their offices.
The latest discovery came barely 24hours after the Osun State Govt discovered a first batch of vehicles (11) worth N2.9billion in possession of Adegboyega Oyetola, his wife, his deputy, and some of his aides, of which the Osun APC through its Media Director General, Kola Olabisi, had described as "untrue".
The Osun Asset Recovery Committee Chairman, Dr Bashiru Salami, on Saturday, gave a fresh order for the retrieval of another batch of 55 vehicles, which he said they are collectively worth N1.5billion. "We have uncovered another batch of vehicles numbering 55. Those in possession of those vehicles should return them forthwith", he said.