Readers, do correct me if I'm wrong, but I believe that Toke Makinwa has got to be the most stylish female radio OAP (On-Air-Personality) in Nigeria. Indeed, it is simply evident that she loves to flaunt her prettiness with trendy fashion instants; and, once again she is flashing her cutie moment in the latest photos she shared on her Instagram page
In her fresh post on Instagram, Toke Makinwa, who is also an actress and entrepreneur, somewhat decided to display her exotic mood by slaying in a trendy body-hugging long-sleeved top & short latex skirt, and completing her pretty looks with a matching cute little handbag and a pair of smart designer high heels. Obviously, she seemed to be in quite a chilled mood, and thus she captioned the post, "In time of danger don't freeze, time to be a G..."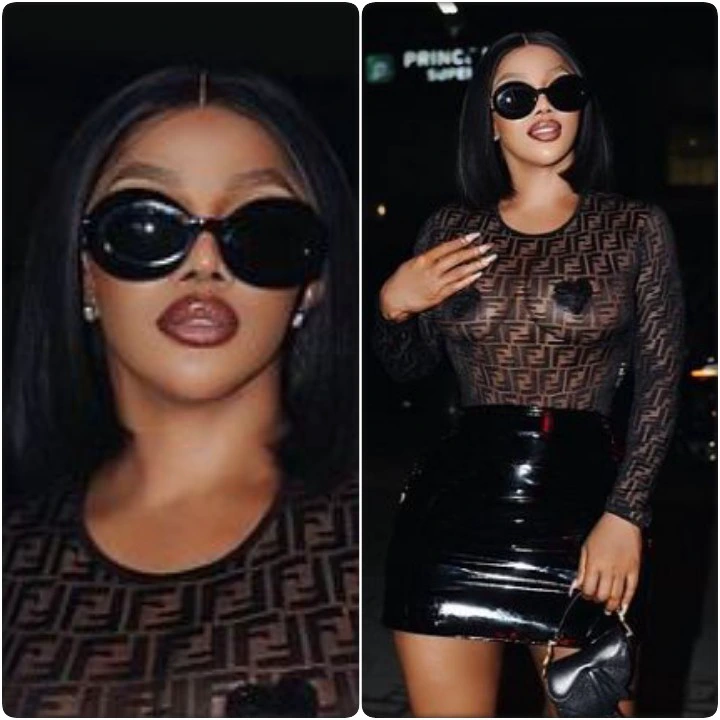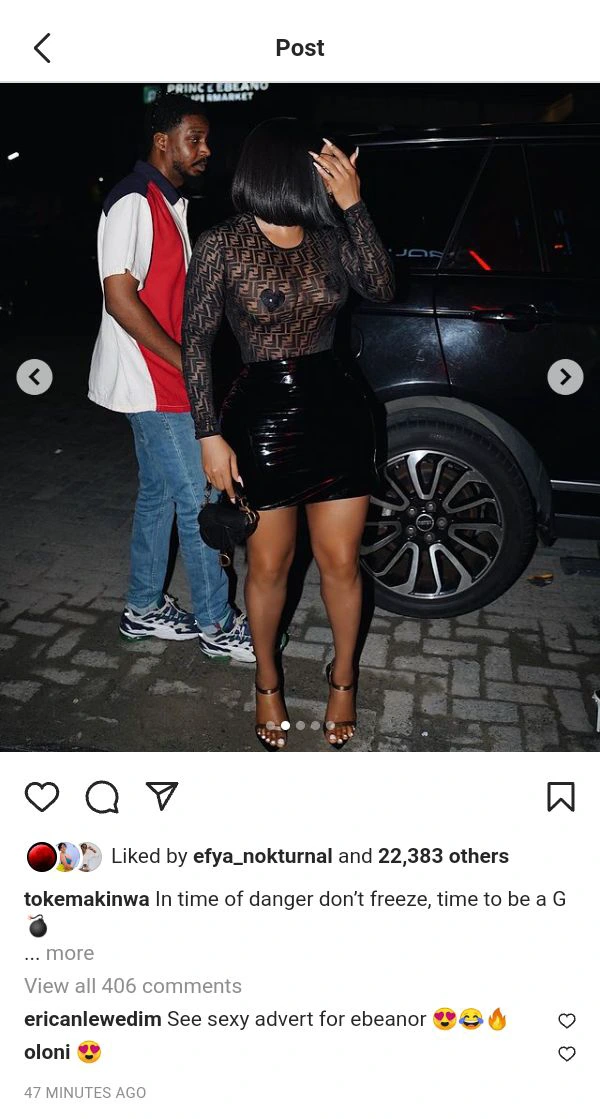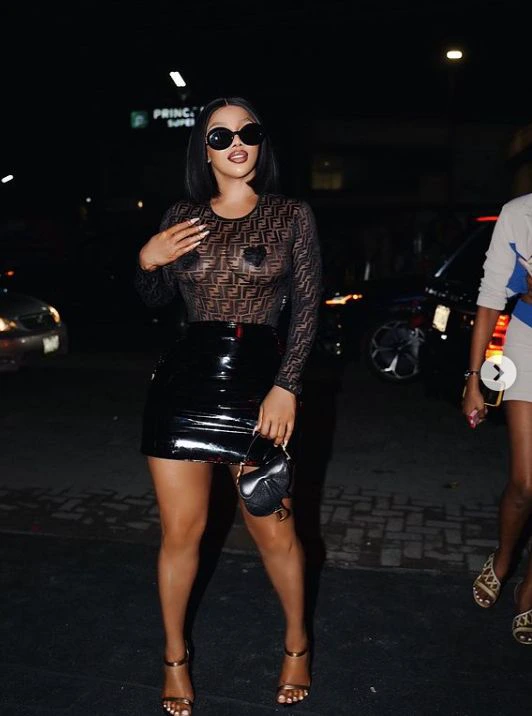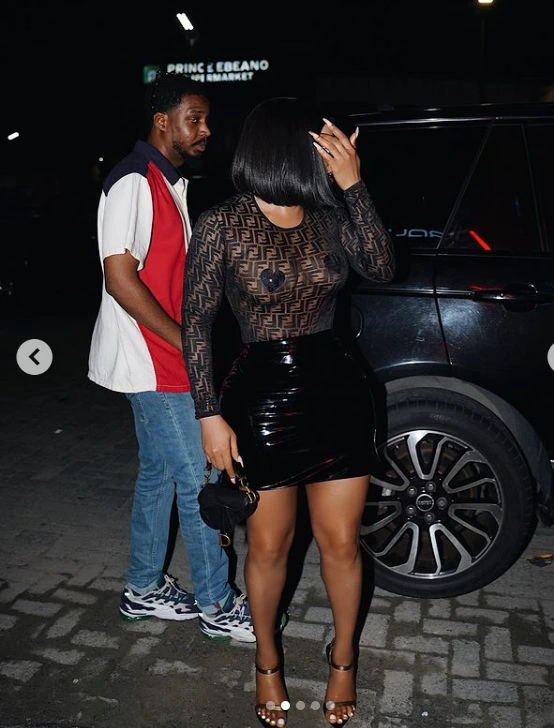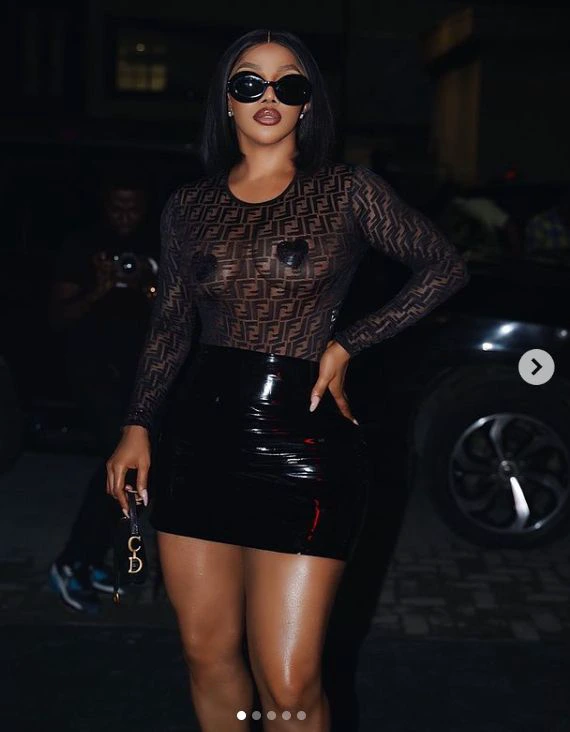 My quick thoughts on Toke Makinwa's fresh photos on her Instagram page: And, I've got some 2 major observations that I want to make, as outlined below:
First, I noticed in the snapshots that Toke decided to go for a unified colour shade for her complete look, and that is the Black colour. And, I strongly believe that the Black colour seems to represent some of Toke's core virtues of being Bold, Strong as a female, and Confident.
And, Second, I actually think that Toke Makinwa's choice for the exotic-casual style mood appears to show her flexibility as a fashionista; indeed, she can comfortably blend in with contemporary, official, leisure, or casual costumes. Also, her overall costume might have been a subtle reminder to us that she still remains arguably the most fashionable young female entertainer in Nigeria.
As a fan, I can confidently say that Toke Makinwa has so far achieved significant success as an entrepreneur & a fashion brand. Nonetheless, in the new year 2023, I would want to see her improve her value as a female brand particularly as an actress; indeed, she's got the enviable beauty & good dose of intelligence to further succeed.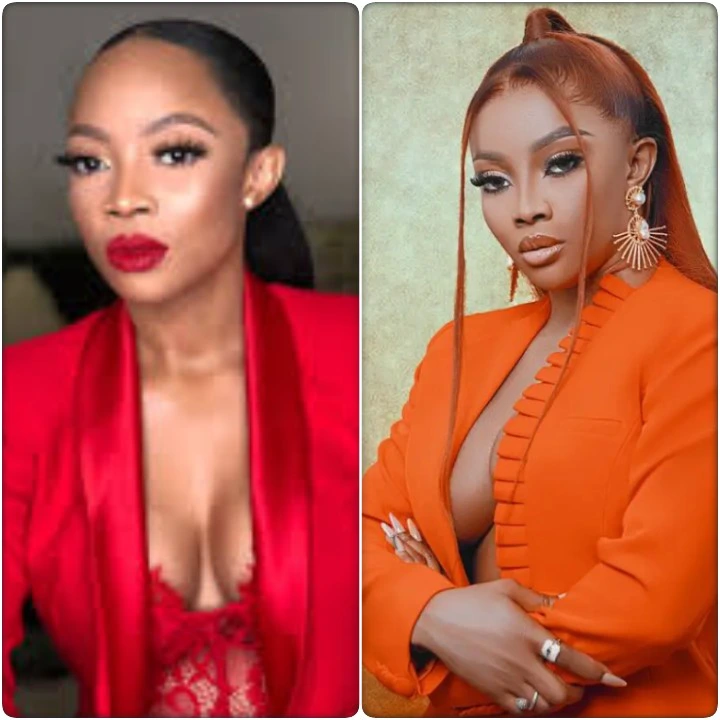 If you were to describe Toke Makinwa as a fashionista in ONE word, what would it be? Me, I say she is QUALITY.