7h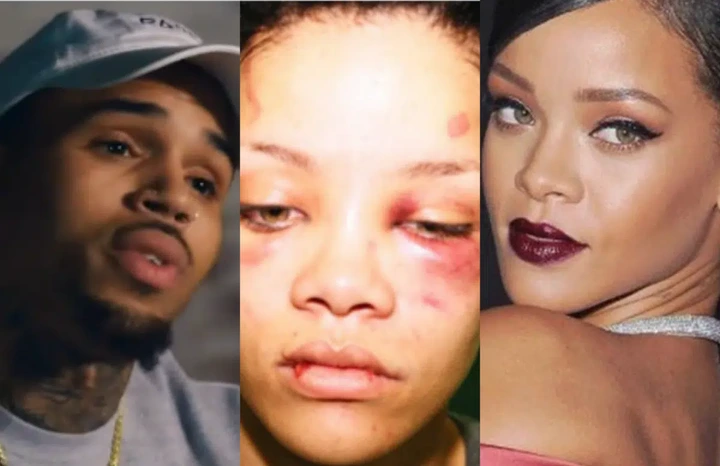 Popular American musician Chris Brown has spoken openly about his altercation with Rihanna in 2009.
According to Kemi Filani News, Chis Brown was charged with assaulting Rihanna, his then-girlfriend, in a Lamborghini the day before the Grammy Awards on February 8, 2009.
The image of Rihanna, who had a split lip, a black eye, and facial bruising, quickly went viral online.
Social media users and Rihanna fans canceled Chris Brown.
Following the incident, Brown was detained and given a restraining order along with community service and domestic violence counseling.
Well, when Rihanna learned that the troubled artist had admitted to cheating with a coworker, she "started going off." We're in a small Lamborghini when she starts beating me and yells, "I hate you!" Brown claims that she is also fighting with him.
"Like I remember she tried to kick me, just like her beating things, Then hit me, then I really punched her," he continues. When I saw that she had cracked her lip, I was shocked and thought, "F*ck, why did I hit her like that?" with a closed hand, as if I had struck her. She then proceeds to spew blood on my face, which made me even more alarmed. We are engaged in a serious automobile altercation while on the road.
The rapper then alleges that Rihanna pinched his testicles while attempting to take away his phone. He said that he bit her in response "because I was trying to drive." After that, he tries to modify his attitude. I'm just trying to find a resolution because I don't want to keep fighting because I love her and don't want to hurt my girlfriend.
Brown claims that Rihanna screamed, "Help, he's trying to kill me!" as she exited the vehicle. According to Brown, "I was like, 'Stop, we're going to be in trouble.