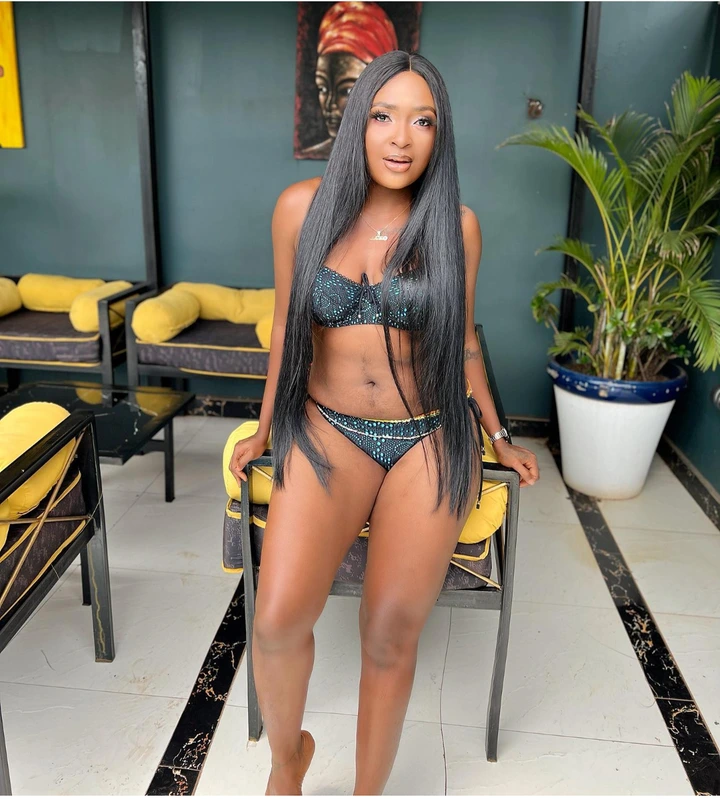 Popular Nigerian relationship expert, Blessing CEO, has used her new post on Instagram to reveal that when she used to care about what people say about her, she was so poor according to her, but when she stopped caring about what people say, she started paying her bills. She followed up her statement with a new photo of herself in a standing position. Some of the people who saw the post were left with no choice but to react as they expressed their opinions in different ways on her post.
In her new post, she showed up in a swimwear outfit that looks good on her. She applied neatly done makeup to her face that matched the color of her skin. She appeared with a nice-looking hairdo that enhanced her beauty.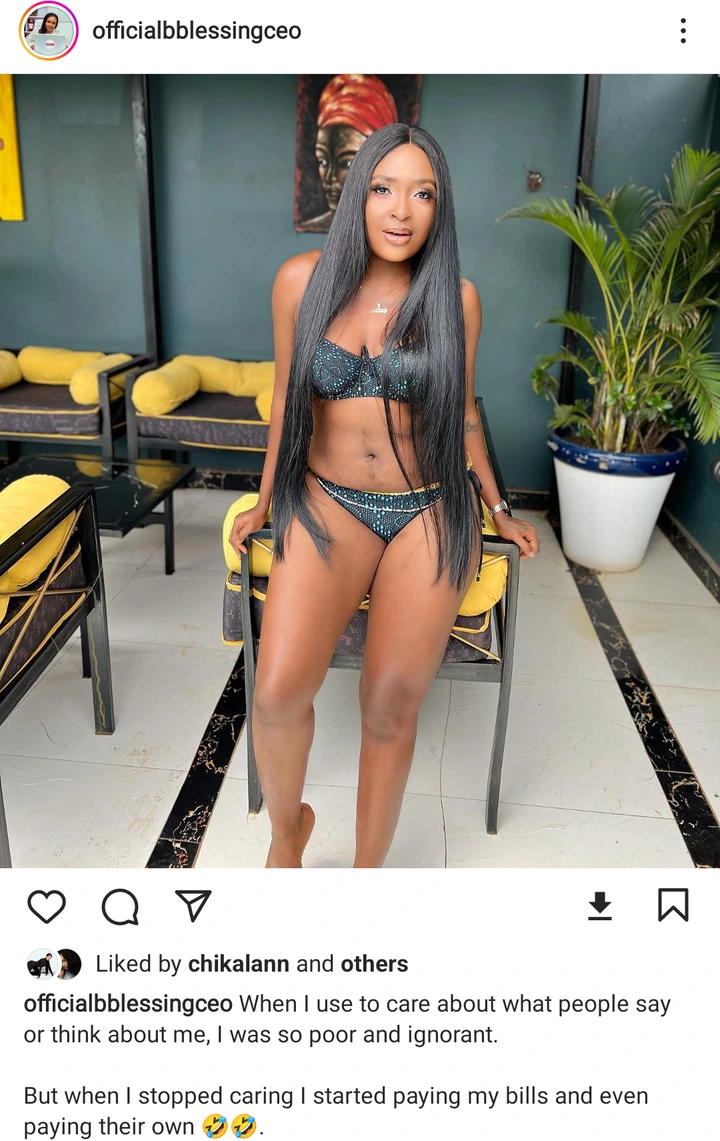 She made a statement in her caption by saying, "When I used to care about what people say or think about me, I was so poor and ignorant." But when I stopped caring, I started paying my bills and even theirs."