Nigerian entrepreneur and fashion stylist, Toyin Lawani was among the number of celebrities that shared stunning photos to celebrate Nigeria at 62 on Saturday.
The fashion mogul shared series of photos on her Instagram page as she rocks different styles of green and white outfit to celebrate the independent day.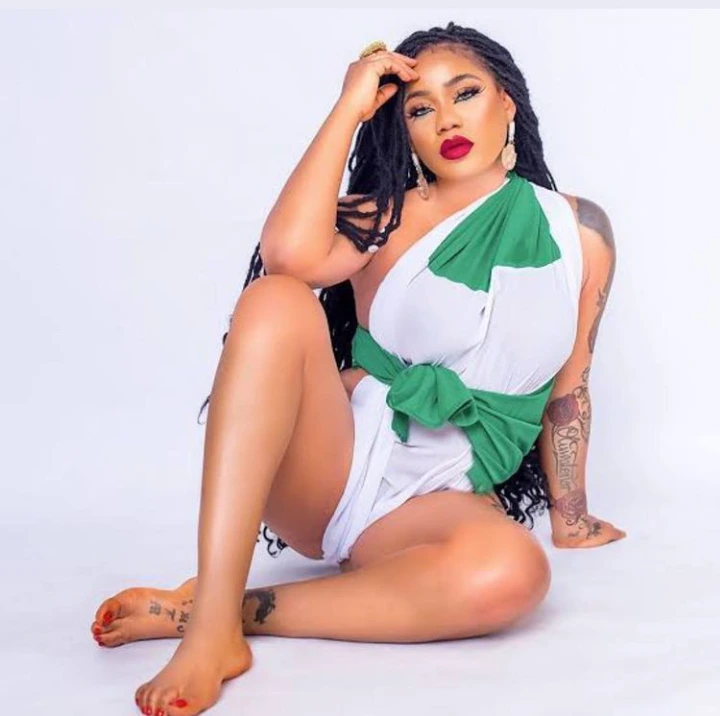 In some of the photos shared, she rocked a sultry outfit which displays most part of her chest area. The photo was however re-edited in one of the most unusual ways as it was far from her actual outfit.
In the edited photo, she could be seen putting on a long dark skirt, white top and a green scarf to cover her hair, she was also edited with a Bible and a microphone.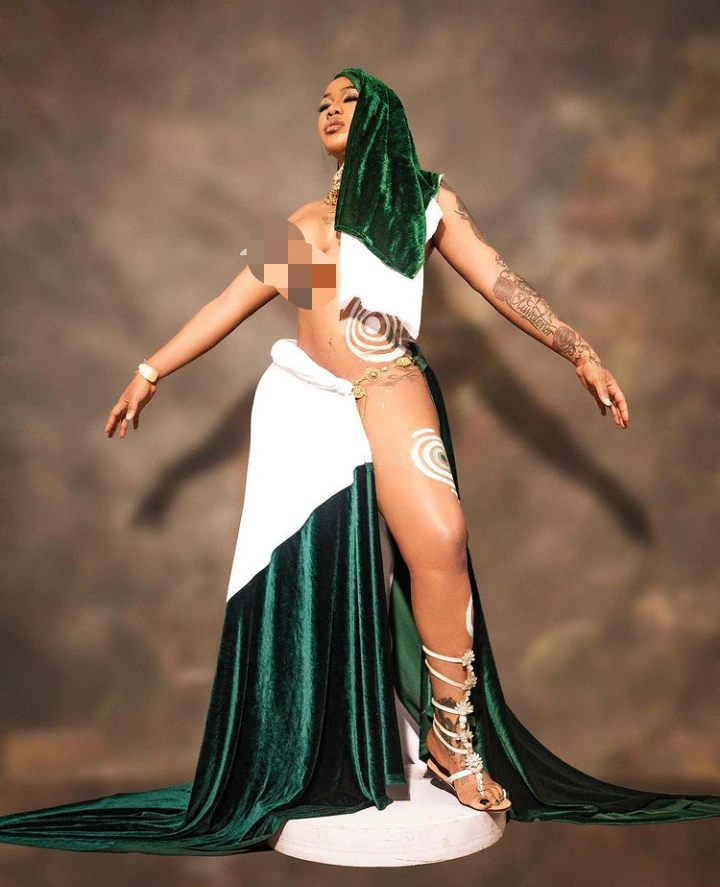 (The photo before it was edited)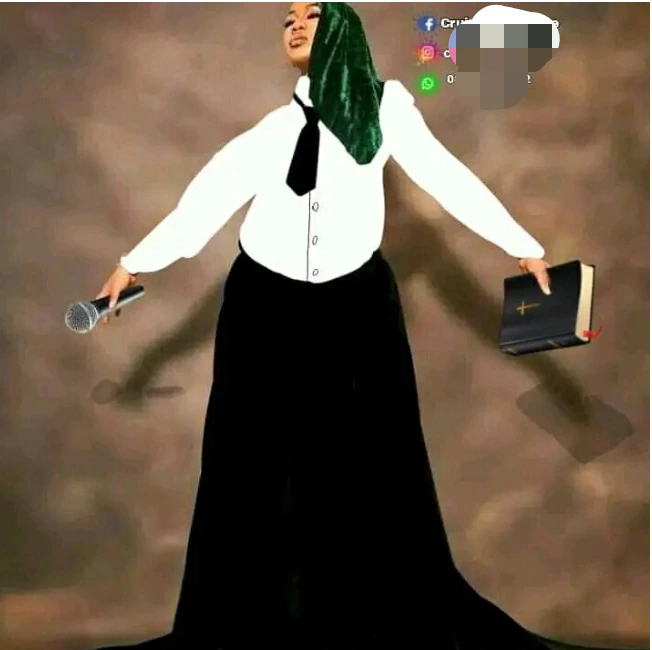 (The photo after it was edited)
Reacting to the edited photo, Toyin Lawani reposted it on her Instagram page. Though not so pleased, the fashion mogul laughed at the photo as she said that the people behind it doesn't have respect.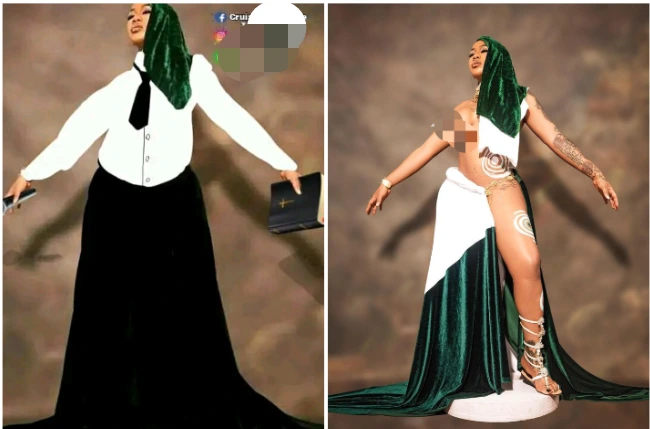 From one of the photos shared by her, it was revealed to her that the photo was edited by people on Facebook.
Read her post below