Recent Picture of Karim Benzema's finger without a hand Bandage surfaced social media.
The picture was shared on Instagram by a popular football page after Karim Benzema recieved his first career Ballon d'or. Check out the screen capture of the post below;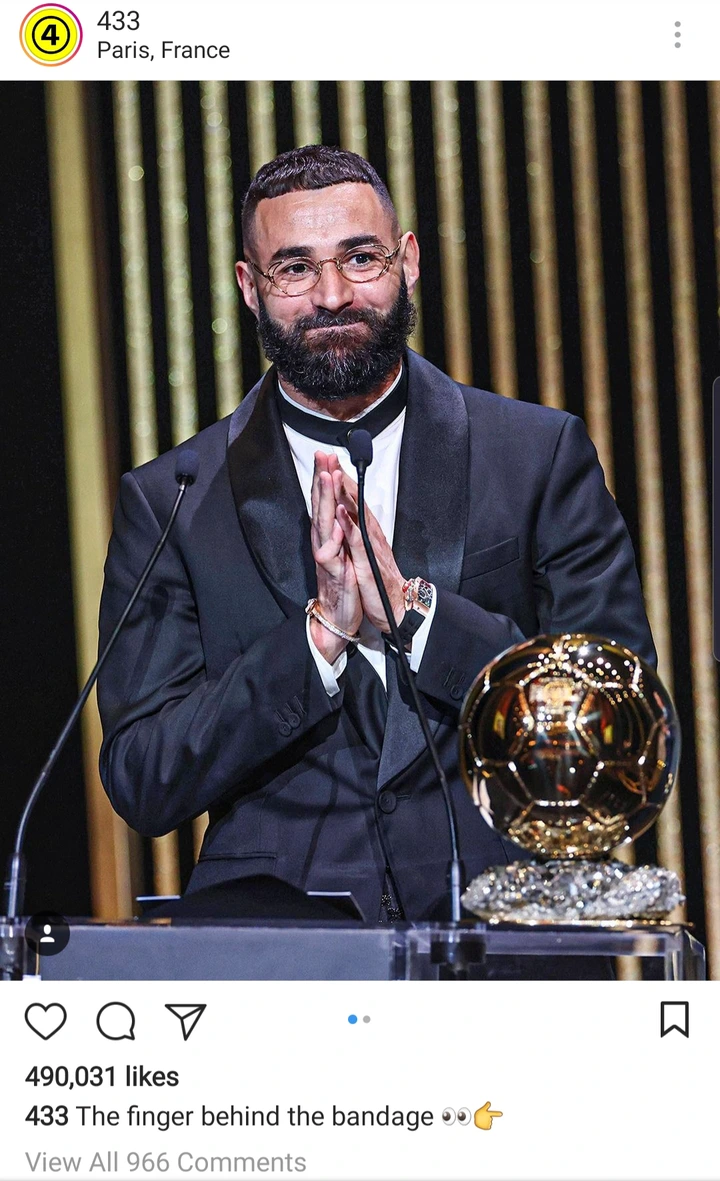 A lot of fans noticed a wrap on Karim Benzema's right hand that he has worn consistently for the last three years
However, Karim Benzema sometimes celebrates his goals by pumping his fist into the air upon finding the back of the net.
According to reports, The Real Madrid player broke his right pinky finger in a collision with Real Betis defender Marc Bartra during a La Liga match in January of 2019.
Furthermore, Surgery was required and doctors told Karim Benzema he would need two months of rehab before being healthy enough to return to the pitch. However, Benzema snubbed the doctors and returned back to the next match, playing the full 90 minutes against Sevilla at home.
Below is a picture of Benzema's finger without a hand bandage;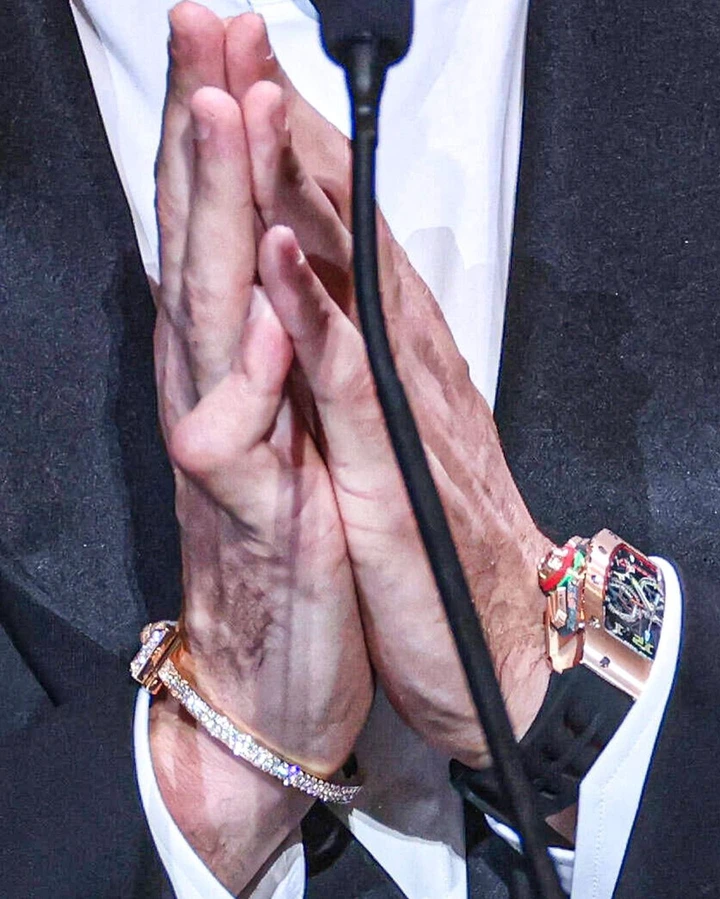 Nevertheless, Benzema continues to put off the procedure which would leave him sidelined for significant time, he continues to wear the bandage.