A 13-year-old girl identified as Miss Favour Doumo has every reason to thank God after she was rescued from the hands of a 37-year-old suspected cultist, Christopher Abraham, in the Tombia area of Yenagoa, Bayelsa State, by the officials of the Bayelsa State Vigilante Service. The Chairman of the Vigilante Group, Hon. Doubiye Alagba, revealed that the culprit was arrested with a gun, phone, money, and other items.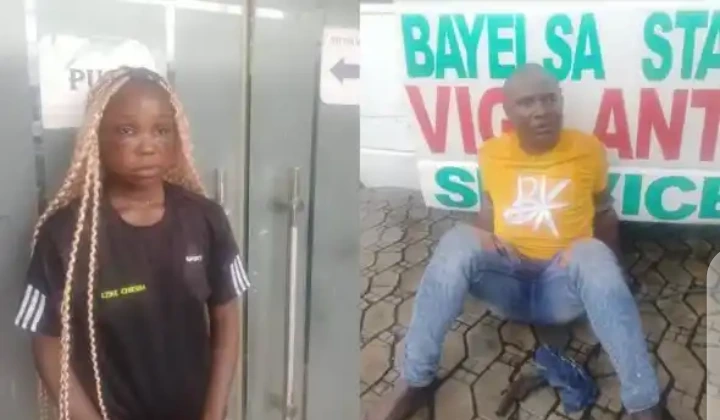 While narrating her ordeal, the victim said that she met the suspect about a week ago, noting that he invited her to his hotel room and made romantic advances at her.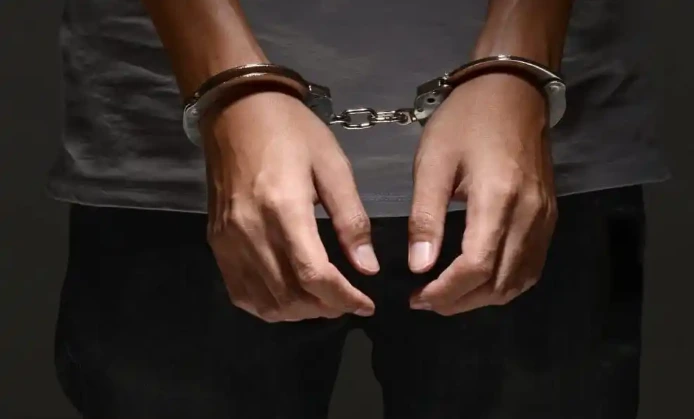 In her words, she said, "I got to the hotel to meet him only for him to accuse me of cheating on him, saying that while I was away for an exam, I traveled a few days ago and went to meet another man." He locked me in the hotel room. And later, in the company of his friend, one Efe, he used a gun to threaten me that I would not go anywhere; they stripped me off my clothes, filmed me with their phones, and molested me. "He told me that he is a gun trafficker, that he has been to prison, and that the government knows him."
Screenshot: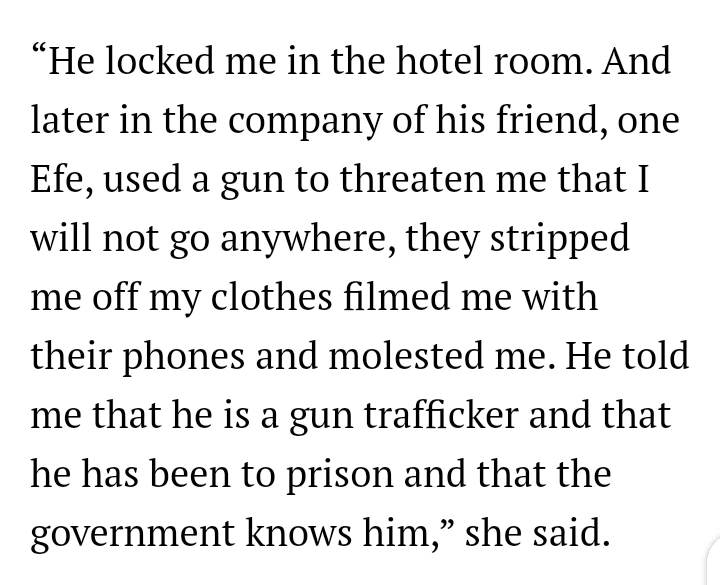 It was gathered by the Daily Post that the victim cried and screamed all through the night, which drew the attention of vigilantes.
Meanwhile, the culprit said that the girl is his girlfriend, on whom he spends lots of money. He also stated on the Ill-Fated that he became physical with her after discovering she had cheated on him with another man. Speaking about the gun found in his possession, the suspect claimed that it belonged to his friend, Efe, who is still at large. He also confessed that he and his friend are members of a cult group.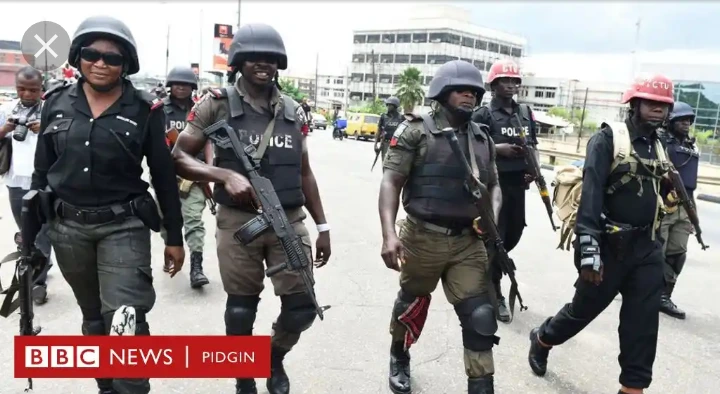 The suspect has been handed over to the police for further investigation.