13h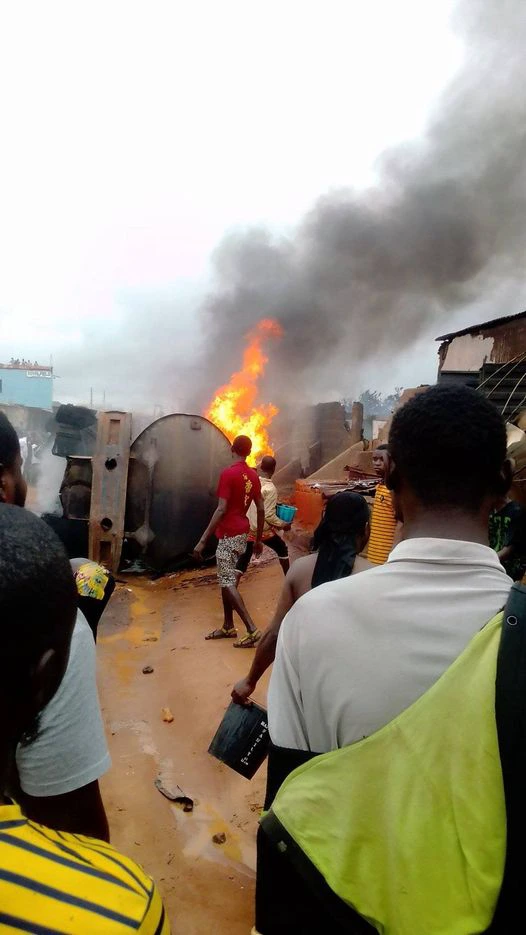 Several persons have been feared dead after a petrol tanker fell, spilled its content on the road, and caught fire.
POLITICS NIGERIA reports that the fire explosion happened on Onolambe Matogbun Road, off Akute – Oke-aro Road, Oluyole Bus stop, opposite Ike Anobi Mosque, Ogun State.
Fire Service personnel are currently at the scene extinguishing the fire.
Apart from the mortality, the inferno gutted some houses, lock-up shops and property worth millions of Naira.
Fire incidents are common in Nigeria, especially in public places such as markets. According to experts, this portends huge financial damage to the economy as it is worsening Nigeria's poverty indices.
Media reports indicate that between 2019 and 2021, Nigeria experienced severe fire incidents, leading to 79 deaths out of 68 fires recorded in 18 months. Thirty-one of these were market fires and the losses are still being counted.