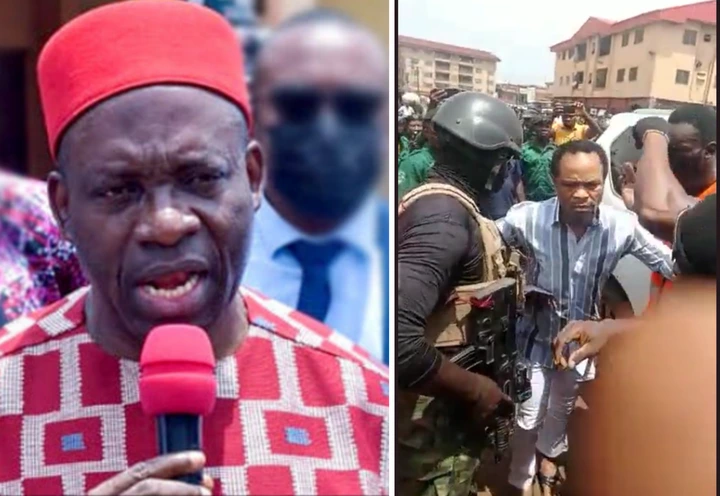 In the wake of the viral video showing popular SouthEast clergyman, Chukwuemeka Odumeje being manhandled by security operatives attached to the Anambra State taskforce, reactions have begun trailing Charles Chukwuma Soludo's response to the unfortunate incident.
For those who are not aware, the Anambra State Governor took to his verified Facebook page an hour ago to condemn the actions of the operatives, describing them as 'unprofessional'.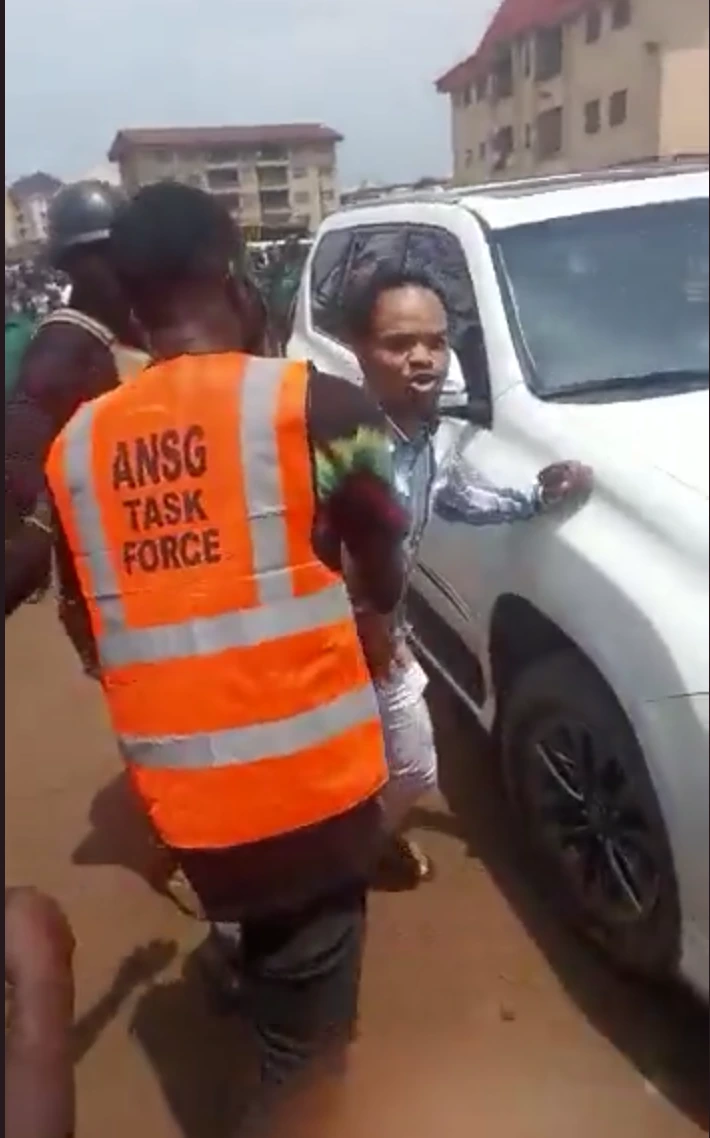 Promising that such an incident will never happen again, Soludo went on to reveal that he has instructed the appropriate authorities to deal with a particular member of the taskforce who was seen repeatedly assaulting Odumeje in the viral video clip.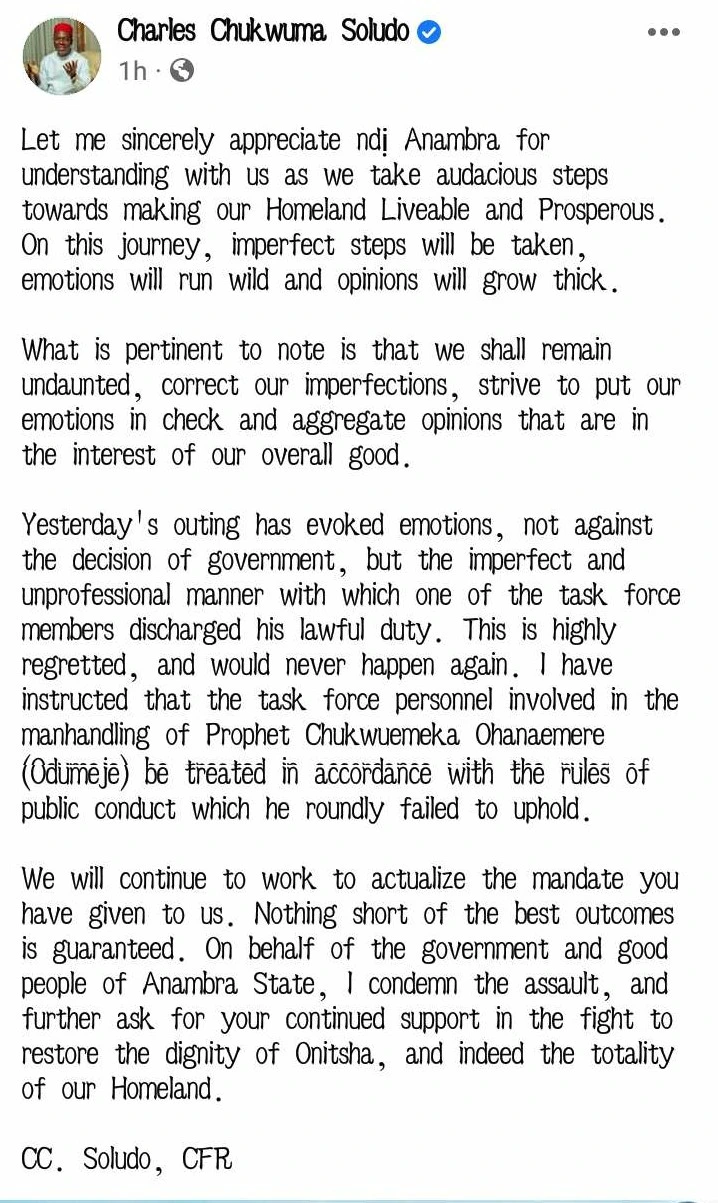 Credit: FACEBOOK.
As expected, Soludo's statement has led to a flurry of reactions from various Nigerians online.
According to a post from a Facebook user identified as Ikechukwu Emeka Onyia II, the governor's decision to publicly condemn the actions of the task force personnel shows that the state is in the hands of a good leader.
In conclusion, Onyia urged the governor not to relent in his efforts to build a prosperous state, assuring him of undiluted support from the people of Anambra.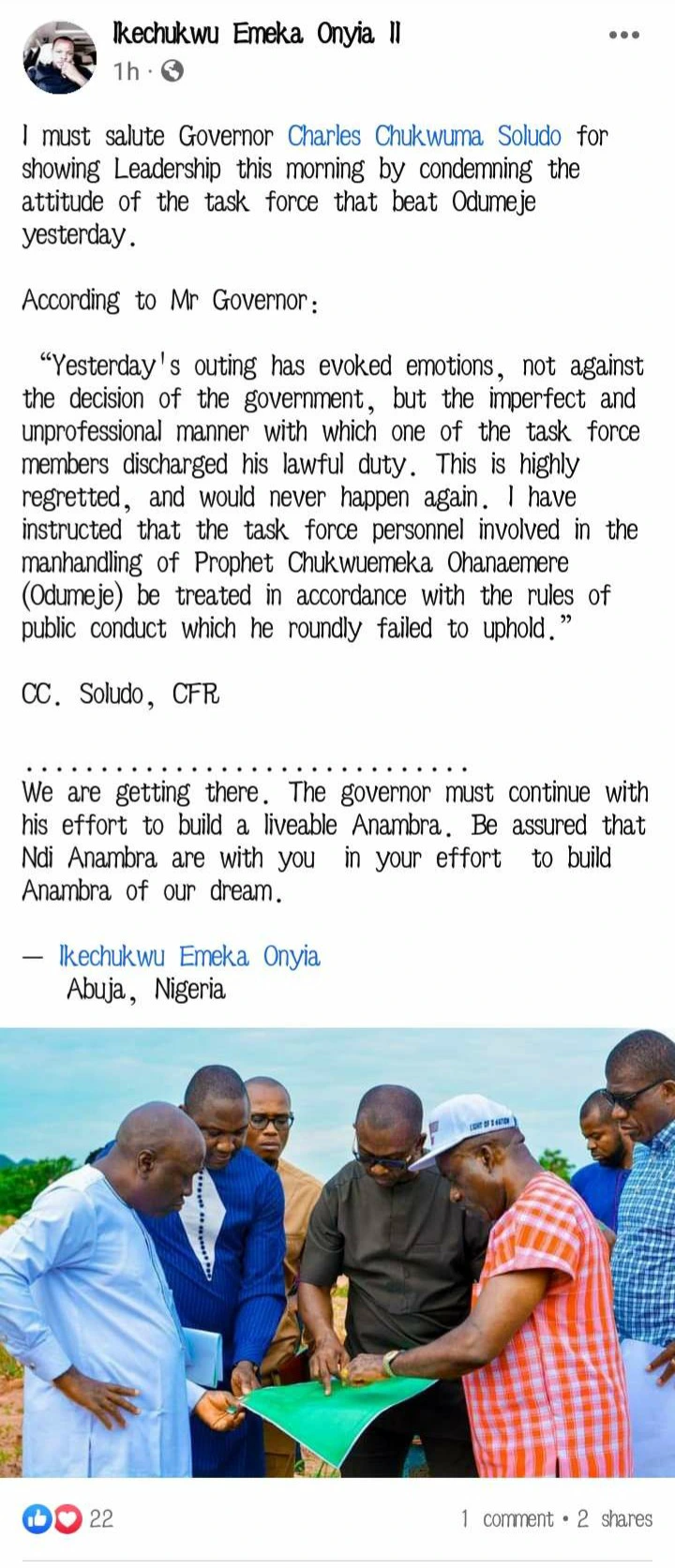 Credit: FACEBOOK.