According to a recent video posted by Linda Ikeji blog on Instagram, a Naked woman has just shocked the internet as she causes chaos by spraying petrol on customers at petrol station in Falomo, Ikoyi. The incident was reported to have happened today and from what was seen in the video petrol attendants eventually succeeded in overpowering her.
The Naked Woman's display was either termed as an act of frustration or madness as some Nigerians just kept saying, "This is frustration in this country". Many netizens also tried to figure out what was going on with her exactly. But nevertheless, her actions made people think that something must be wrong with her as no normal person does why she did.
Watch The Video Here.
Check out the blurred screenshots of the n@ked woman below.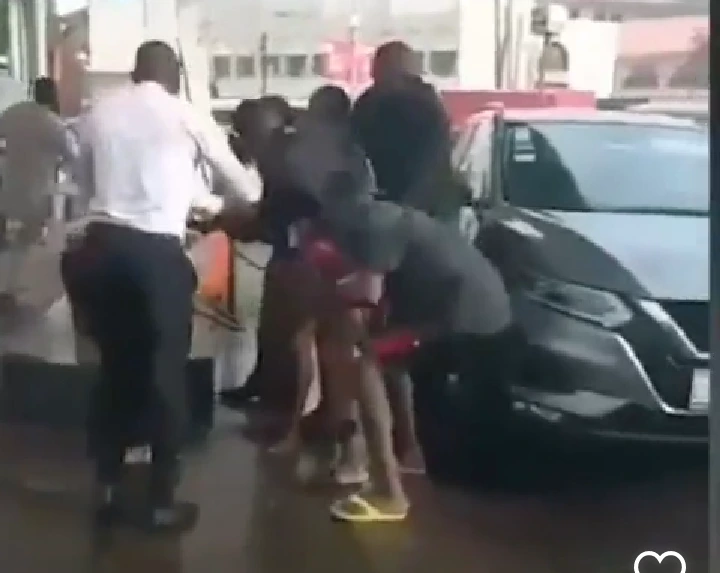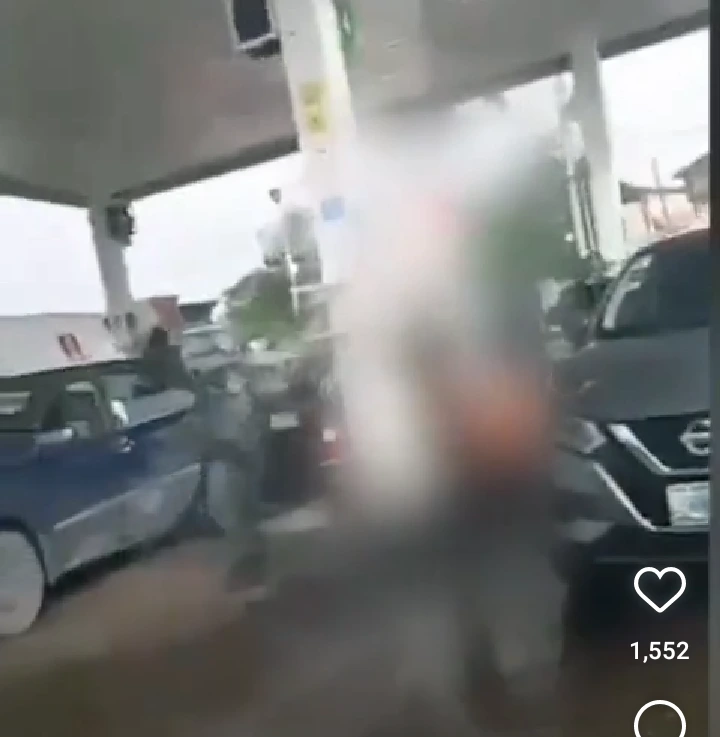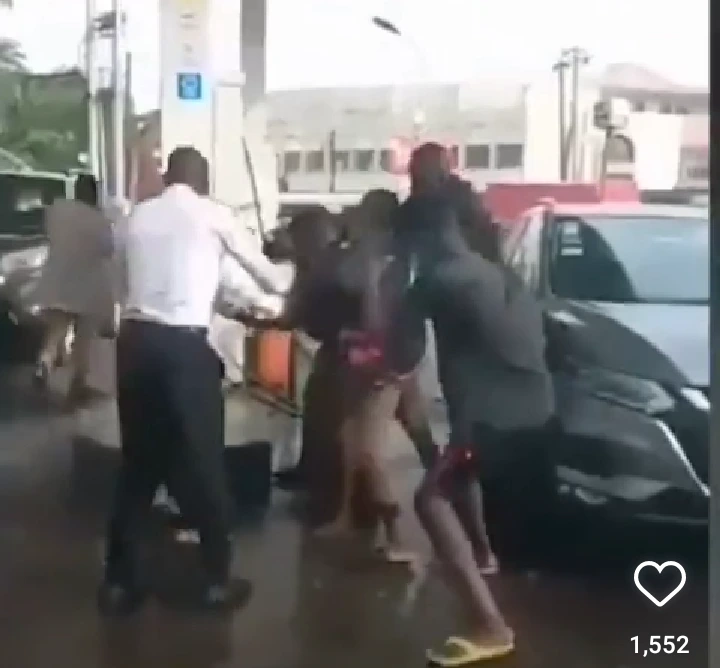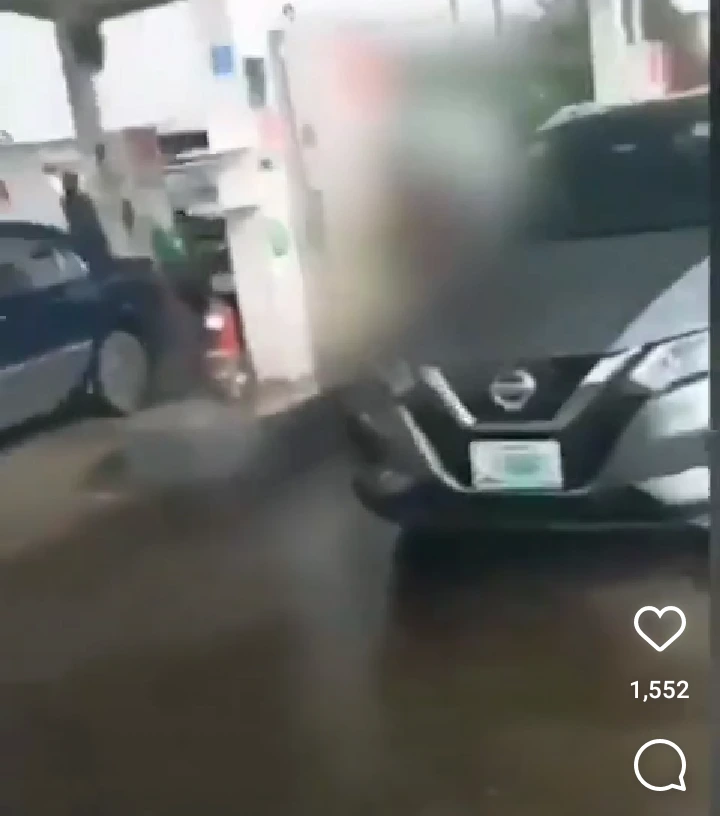 Read the screenshots of netizens reactions below.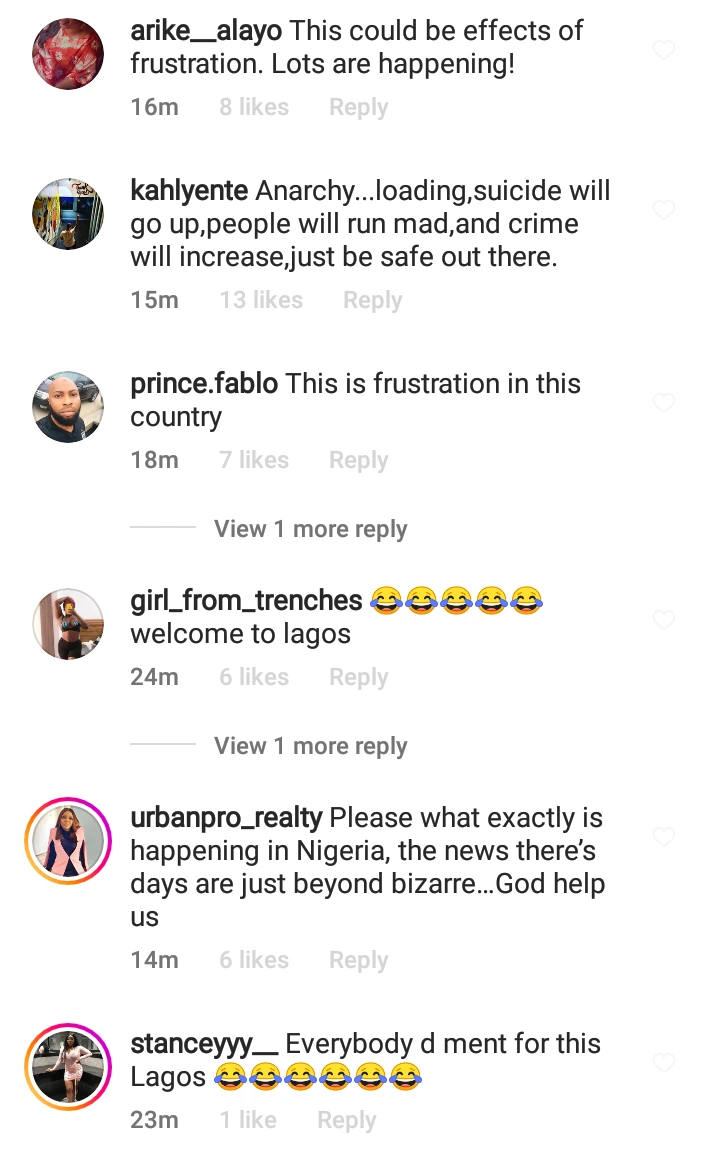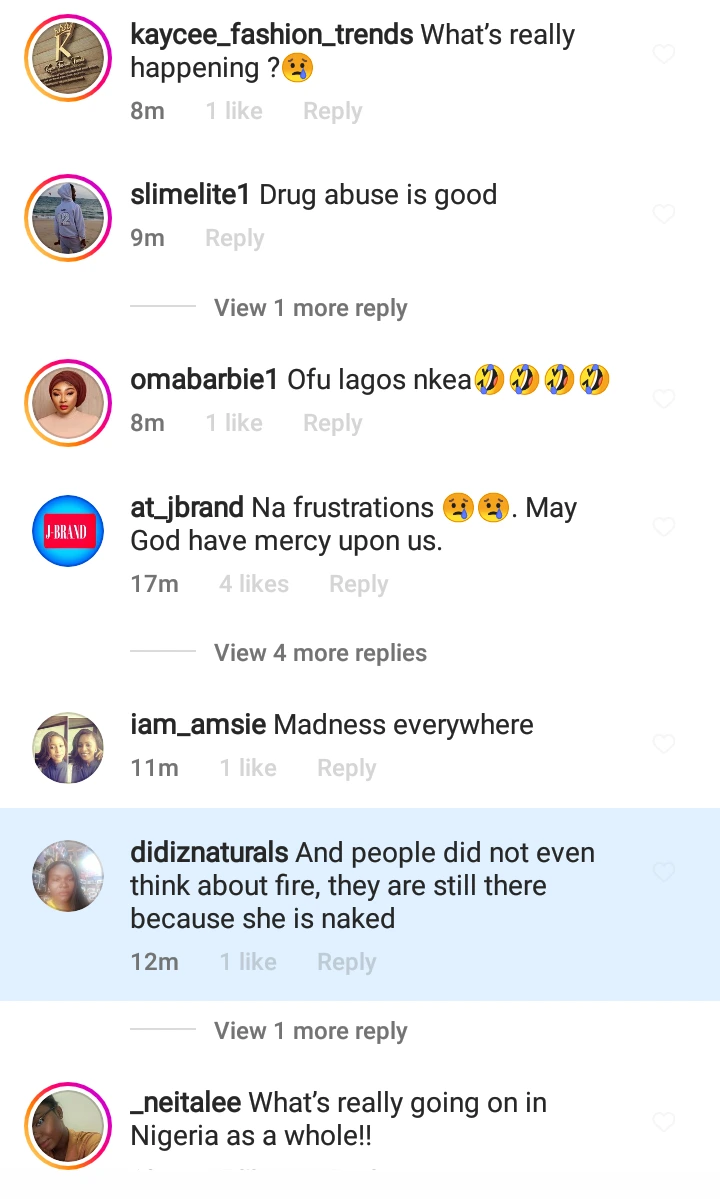 So what do you have to say about this article? Do you think that the woman may be suffering from some kind of mental illness?