Social Media Personality, Brand Influencer, Content Creator, Actress and Video Vixen Shirley is at it again with another banging statement of how she was saved by God when she was kidnapped by Ritualists who were impersonating clerics.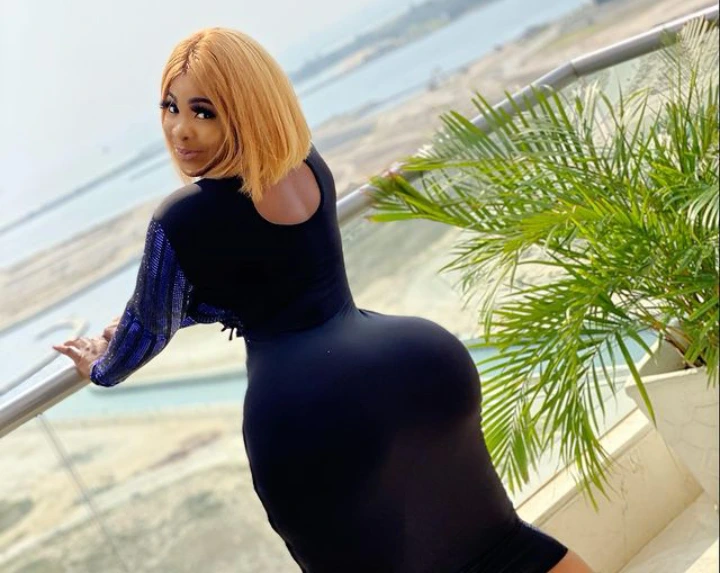 She said, and I quote, "OR was it when Alphas who are Ritualists took me to a very mighty Big shrine in IJEBU ODE, where there were 6 hefty men dressed in yoruba epic movie attire but couldn't kill me and They said this is bad for the sacrifice or take her away, what light is this?"
"This light is too much for this place, none of my property was taken from me at all, my phones my money and car back then was safe and you feel I shouldn't love GOD. So many times the enemy has tried to kill me and he kept on saving me. GOD the king."
Check out the screenshots of her post below.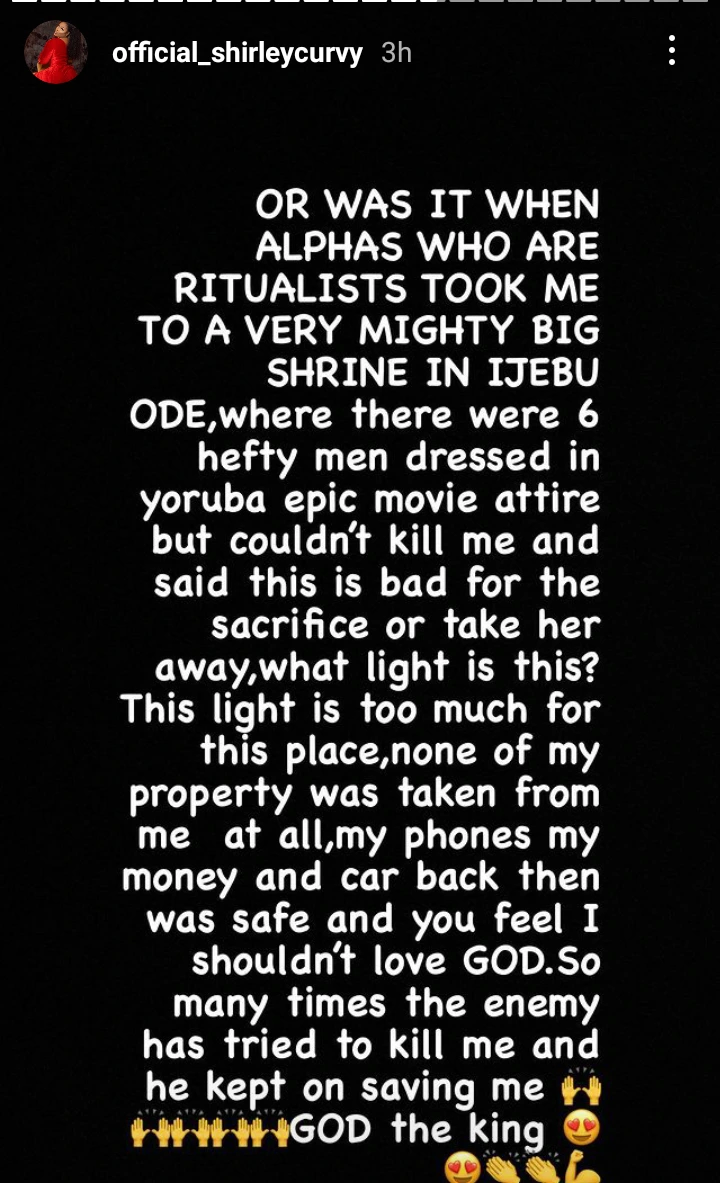 So what do you have to say about this article? Please like and share your thoughts with us in the comments section below.