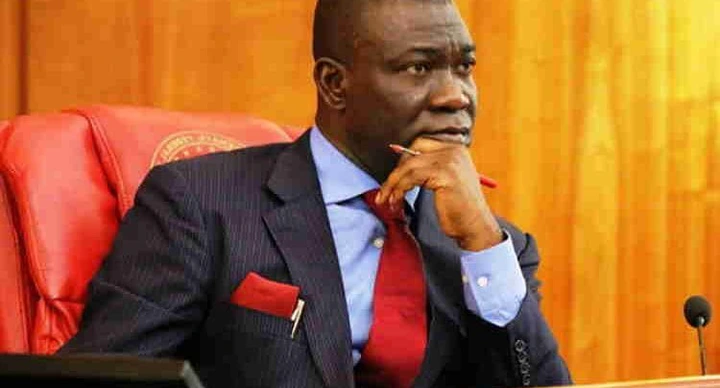 A Photograph of Senator Ike Ekweremadu and his wife, Beatrice shortly after being arrested and docked by UK Police has emerged.
On Thursday, the former deputy senate President and his wife were arraigned at the Uxbridge Magistrate Court in London over claims that they trafficked a 15-year-old boy from Lagos to the UK with the intent to harvest his organs.
The court denied them bail. It was gathered that the couple's child is suffering from a chronic kidney disease and needed a transplant.
The couple has been remanded in police custody till 7th July 2022 when their application for bail will be entertained.