On Sunday, June 12 2023, a sad incident occurred at Ehime Mbano Local Govment Area of Imo State as a young man allegedly raped a 17-year-old girl identified as Favour Amarachi Ohakelem to death. According to BBC News Pidgin, the father of the girl has revealed how his daughter died and according to him, his daughter is an introvert who doesn't like to mingle with people.
The father of the deceased, Emeka Jude Iwunze said she was staying with him and before her death, she was learning how to sell 'medicine' in a chemist store.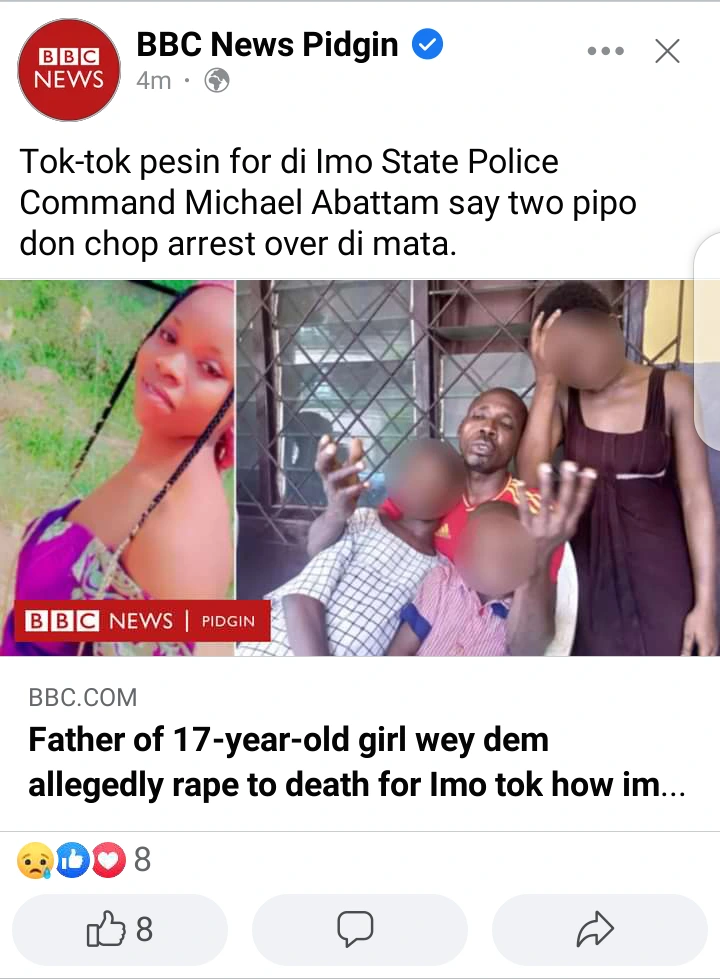 How The Incident Happened
On Saturday, June 11, 2022, Amarachi's aunty, Chinyere came to meet her father and told him that she would want to take Amarachi to their house the following day so she could help her husband's brother to cook during the "Wearing of Cloth Ceremony," a ceremony that is done to 'initiate' one into manhood.
He didn't hesitate, he allowed his daughter to follow her aunt to her house. The following day, Amarachi's cousin, Theresa called Amarachi on phone but no response and while she was eating, the food fell down from her hand and it was then she knew something was wrong somewhere. She went to her aunt's house to check on Amarachi but when she got there, she didn't see her.
In that compound where Amarachi's aunt stays, a young man built a house there. They searched everywhere while looking for her and when they opened the suspect's room, they saw her lifeless body on his bed. She was rushed to the hospital, but the doctor pronounced her dead on arrival.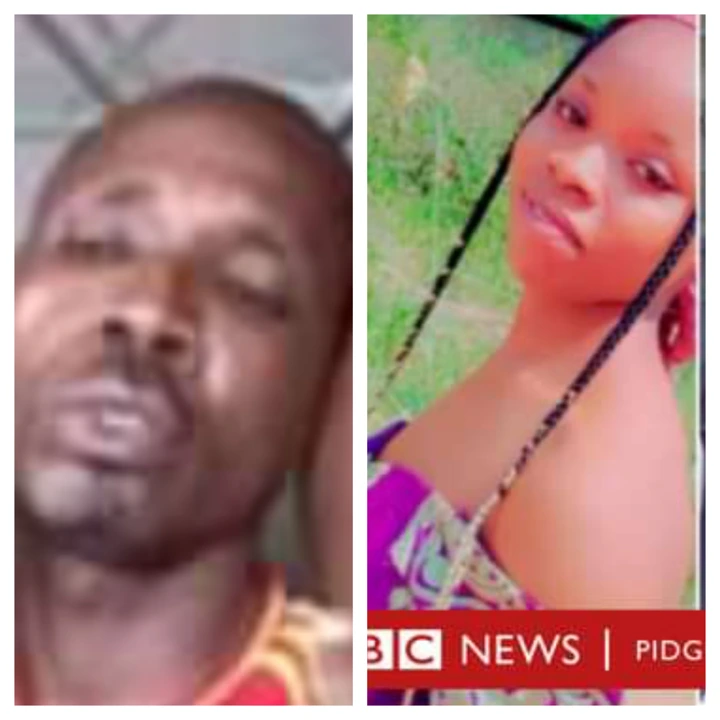 Amarachi's father said angry youths in the community brunt the house which the suspected rapist built inside the compound and also burnt Chinyere's house since she was the one who brought her to the house.
Reports have it that the prime suspect is on the run and Chinyere and her husband are also on the run. But Amarachi's cousins, Theresa and Uche are in Police custody