Investigation into the real age of David Ukpo, the donor who is linked to the Ekweremadus case in London has revealed that he was born in the year 2000 making him 21 years old. Most of his documents point to the fact that he is not a minor claimed by him. David got his BVN on January 31, 2019, and his passport in November 2021, but the birthday is the same. Goes to show that it's probably his real birthday.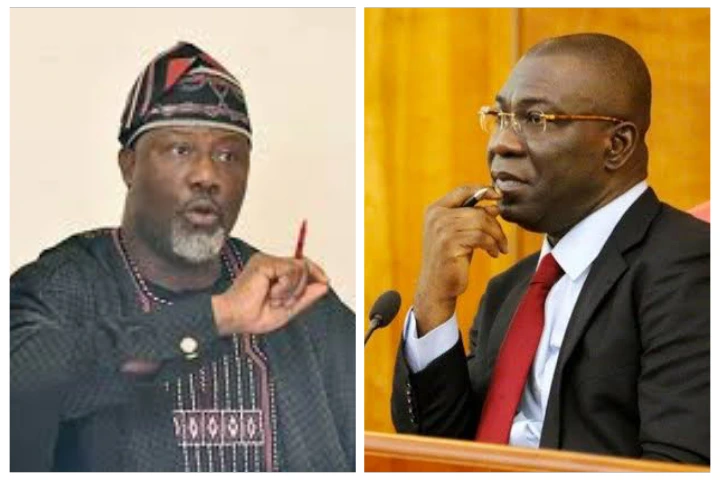 This made a former senator that represents Kogi West in the 8th Senate, Dino Melaye says that "Every lie has an expiry date"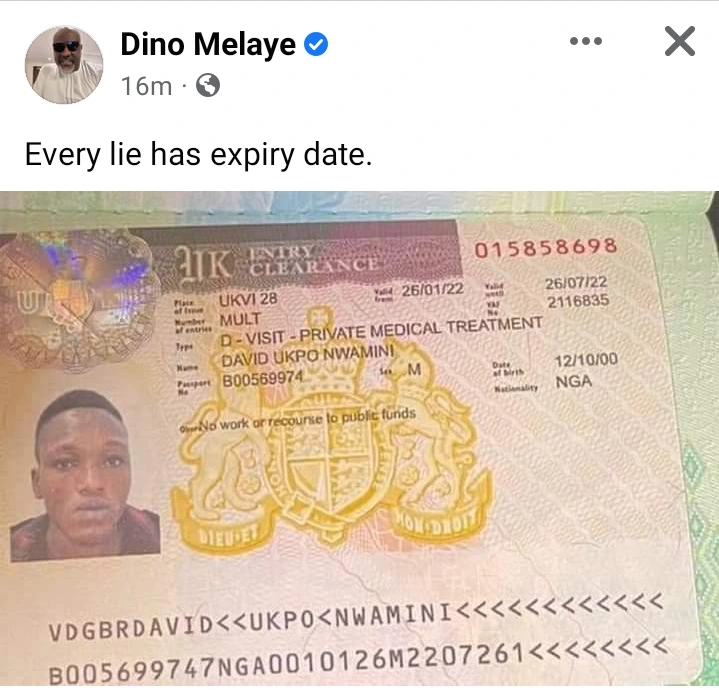 There are laws guiding organ donors in the UK. The way they know DNA, they will know his real age. In Nigeria, people can claim any age. Trust the law in the UK to do a thorough investigation. What if that boy agreed and died in the UK during the Operation? what will Ekweremadu do with the body? Ekweremadu a senior citizen should have done better. Even if it's an asylum scam, the boy played a fast one.