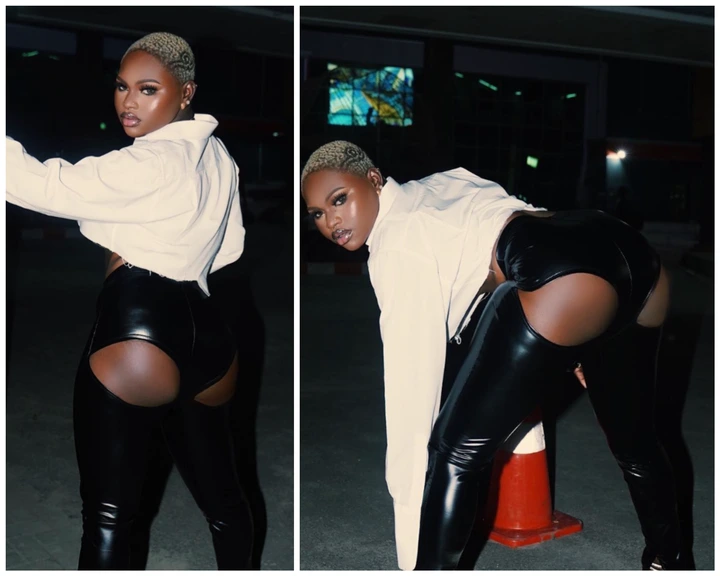 To be famous in whatever you do requires hard work, drive, and great determination, and these three words are meant to describe Mandy Kiss, who continues to make people envy her popularity on social media. Her dressing sense has always been unique, as she loves to use her mode of dressing to lure people into staring at her pictures on social media. She is fast becoming a good fashionista, which is obvious in these new pictures of hers.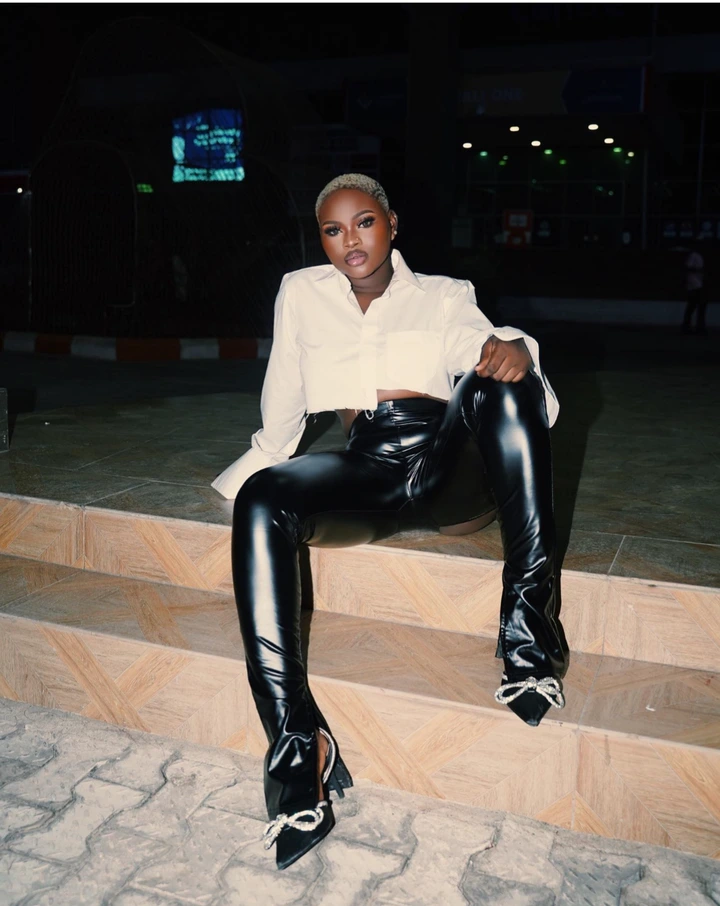 She returned to her low-cut blonde hairstyle after previously showing up in another hairstyle in one of her recent pictures. She looks focused in the pictures, which she took in different postures. Her white outfit looked stunning with a black leather trouser that matched the colour of her shoes.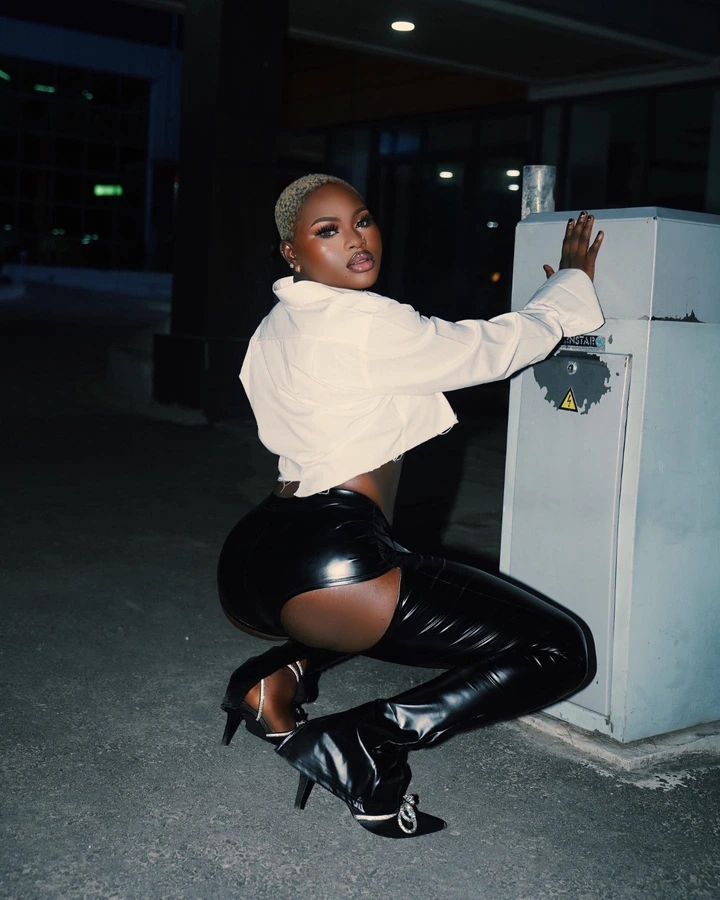 She offered her fans great advice with her captions, and these types of captions from her are the reason why her posts are beyond her outfit alone. She said, "Don't be afraid of blocking toxic people because you deserve a peaceful life." This advice sounds interesting because, in fairness, we do not need to keep people who are not going to add any value to our lives.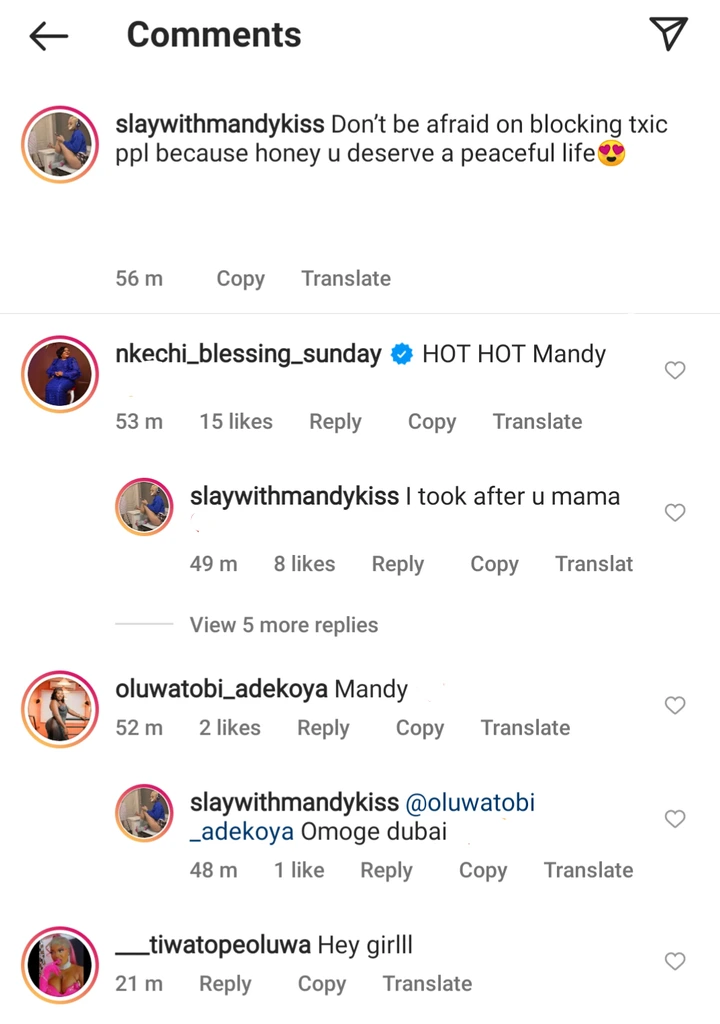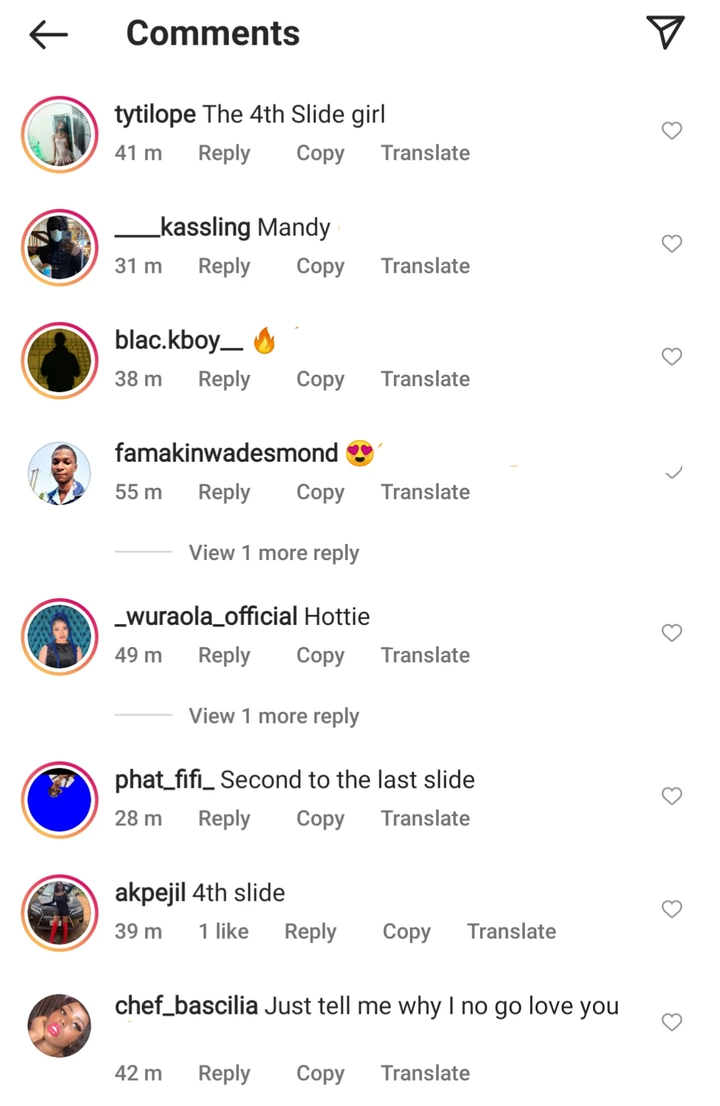 Looking gorgeous in different outfits is not as easy as it seems because it requires special styling techniques, and that is why she deserves all the praise she is getting from her instagram followers in these latest pictures.