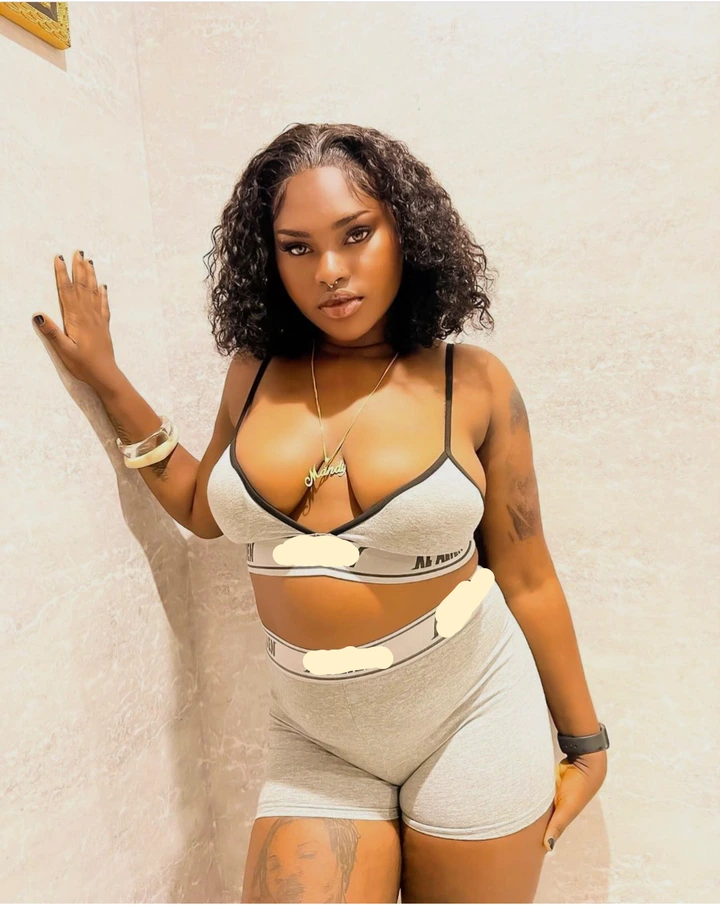 One of the most sought-after Nigerian social media influencers and skit makers, popularly known as Mandy Kiss on Instagram, has caused a stir with her new snazzy photos. Her latest photos showed her dressed in a swimwear outfit with a neatly done curly hairstyle. This new appearance got many people talking on Instagram, as they found it hard to ignore her photos without reacting.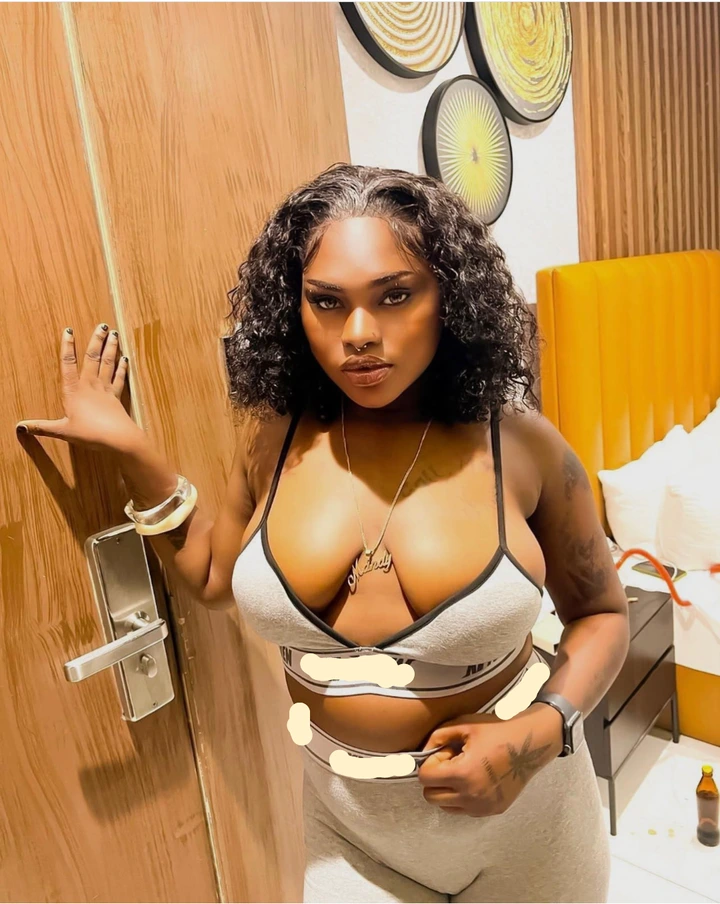 Mandy has established herself as one of the most controversial skit makers on Instagram due to her revelations about relationships and other things, but this has really worked a treat for her as it has made her more popular on Instagram. These new photos are simply amazing as she looks good in a swimwear outfit with her curly hairstyle. She has a tattoo of herself on her lap and other tattoos on her arms, while her beautiful make-up also deserves a mention.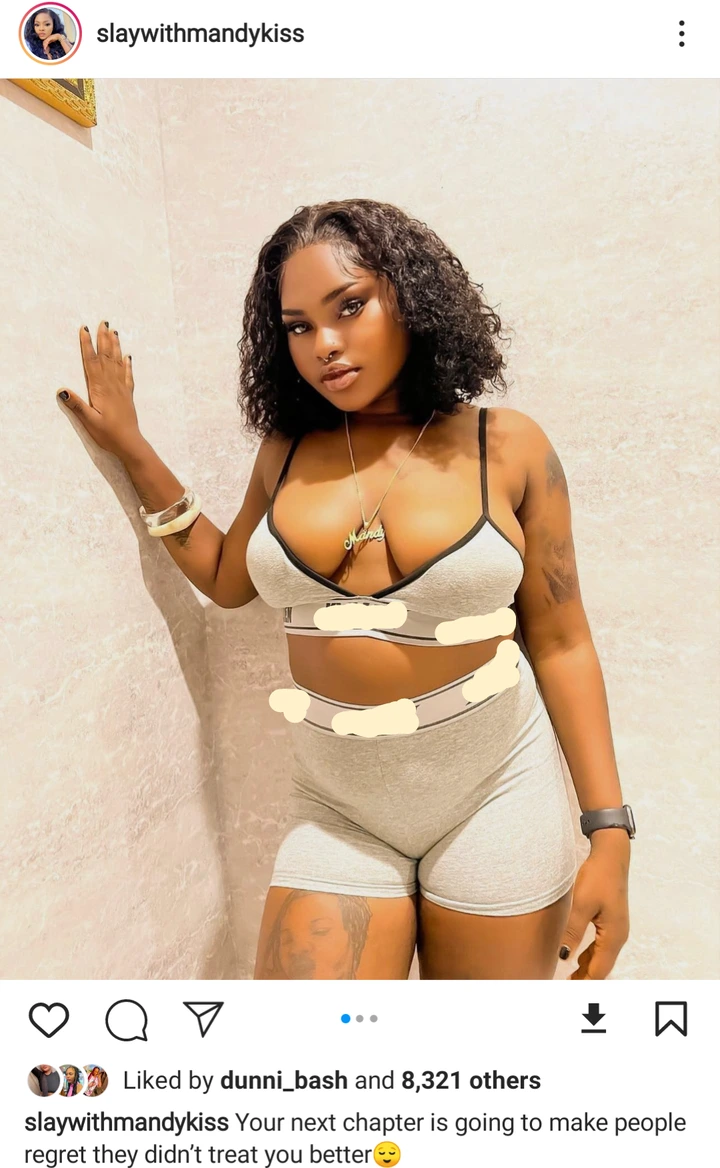 When checking out celebrities' posts, it is not only about looking at the photos alone. Sometimes there could be a lesson to learn from the posts, which is quite obvious in her post. She wrote an inspirational caption which is meant to inspire her Instagram followers. She said, "Your next chapter is going to make people regret that they didn't treat you better."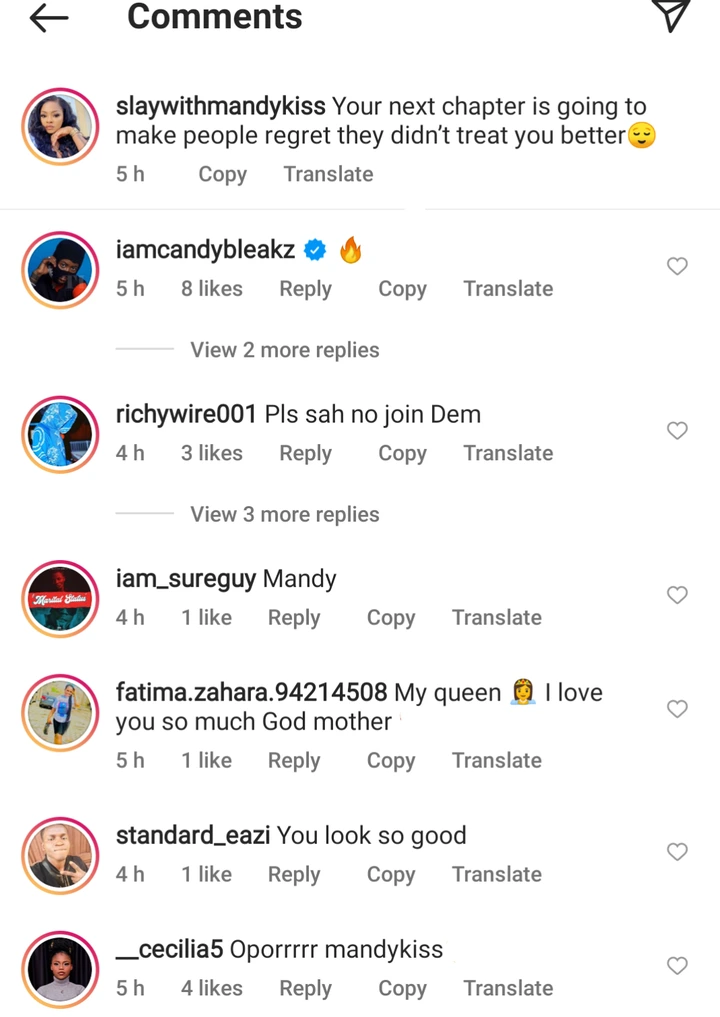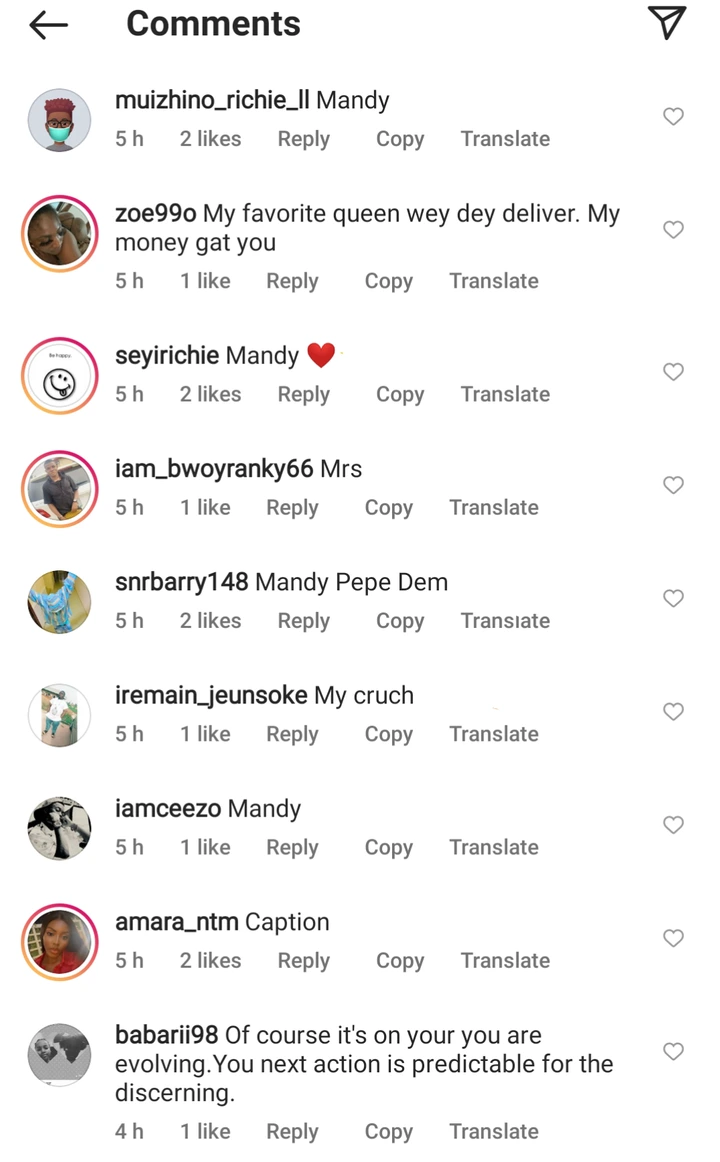 Some of her followers quickly reacted to the post in different ways, as some of them commented on her swimwear outfit while others reacted to her encouraging caption.