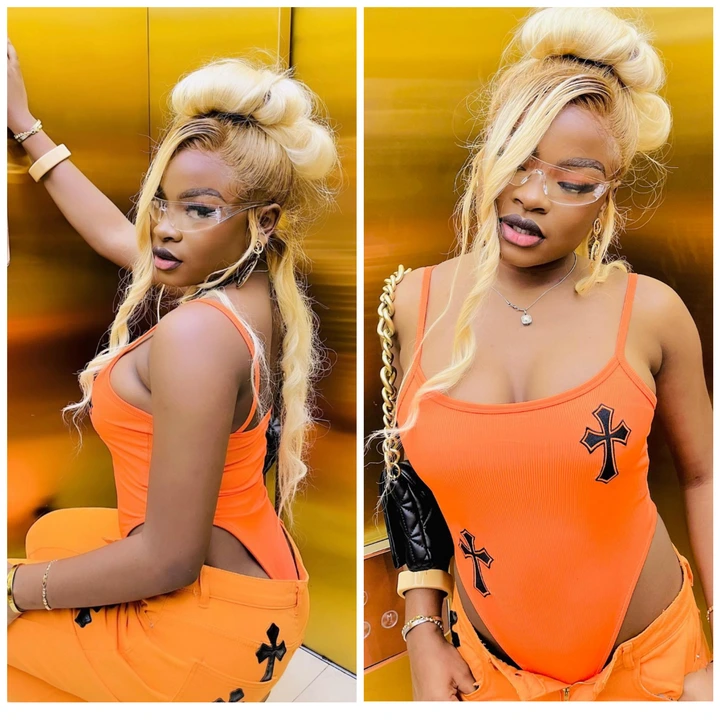 Popular social media influencer, Shubomi, who happens to be the sister of famous Nigerian singer, Naira Marley, has caused commotion on Instagram with her latest Instagram photos in different postures. Shubomi continues to be a force to reckon with in the modeling business with a series of astonishing photos of herself in lovely appearances. Being beautiful is something, but knowing how to slay to bring out beauty is another thing entirely, but the young social media influencer has got that spice to light up the internet with blistering looks of her own.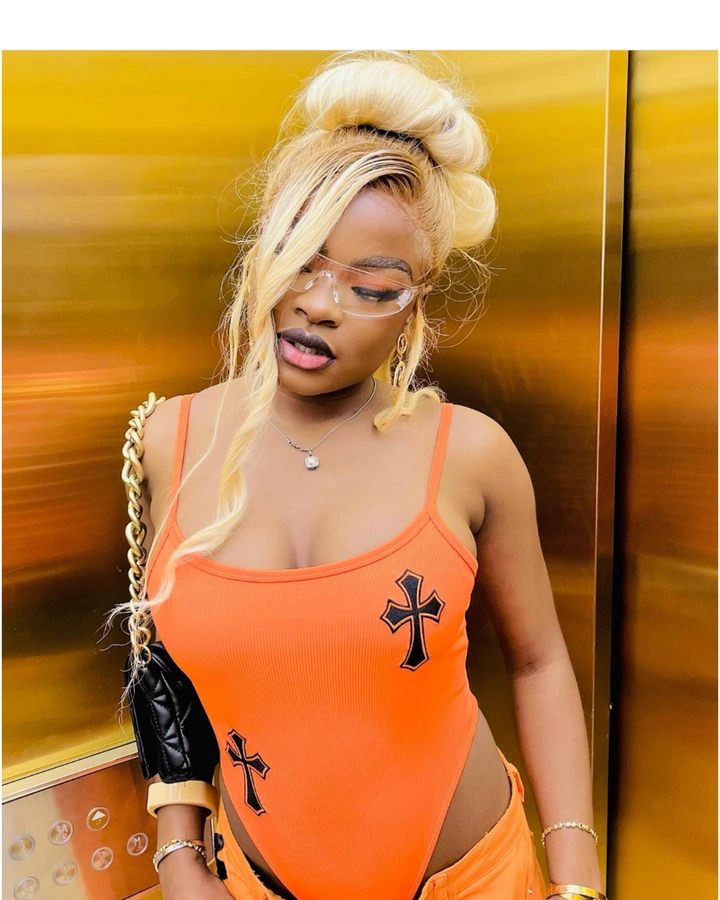 Her blonde hairstyle looks stunning with the make-up that enhances her beauty. She wore a pink singlet, which matched the colour of her trouser. The transparent spec on her face looks great because she photographed herself in various poses. Shubomi has established herself as one of the most sought-after social media influencers since breaking into the limelight recently.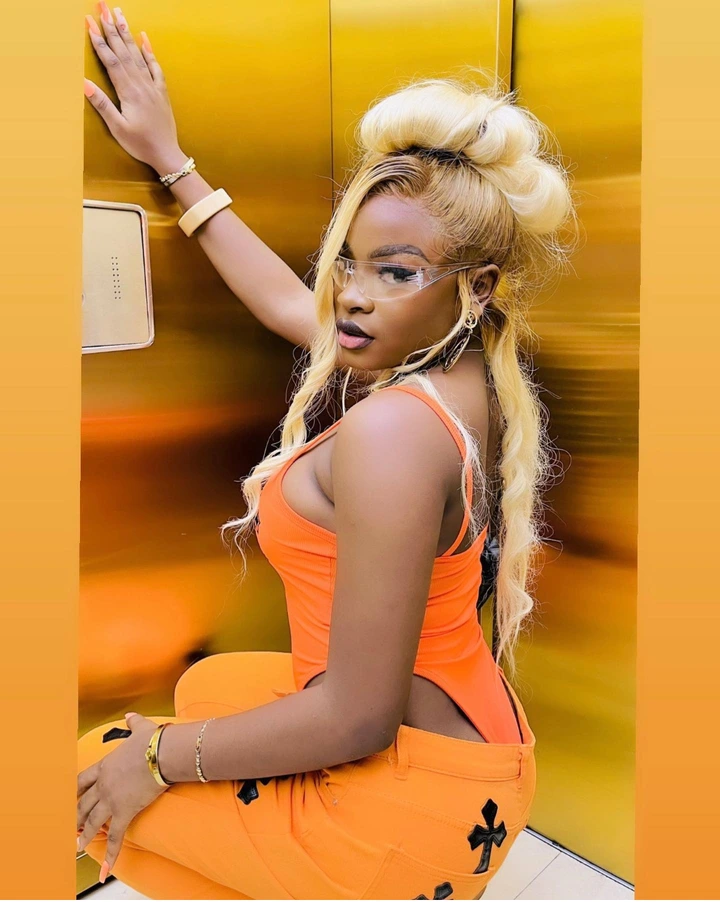 She has managed to gain people's attention on several occasions due to her activities on social media, especially on Instagram, where she shows off her new looks in different outfits on a regular basis.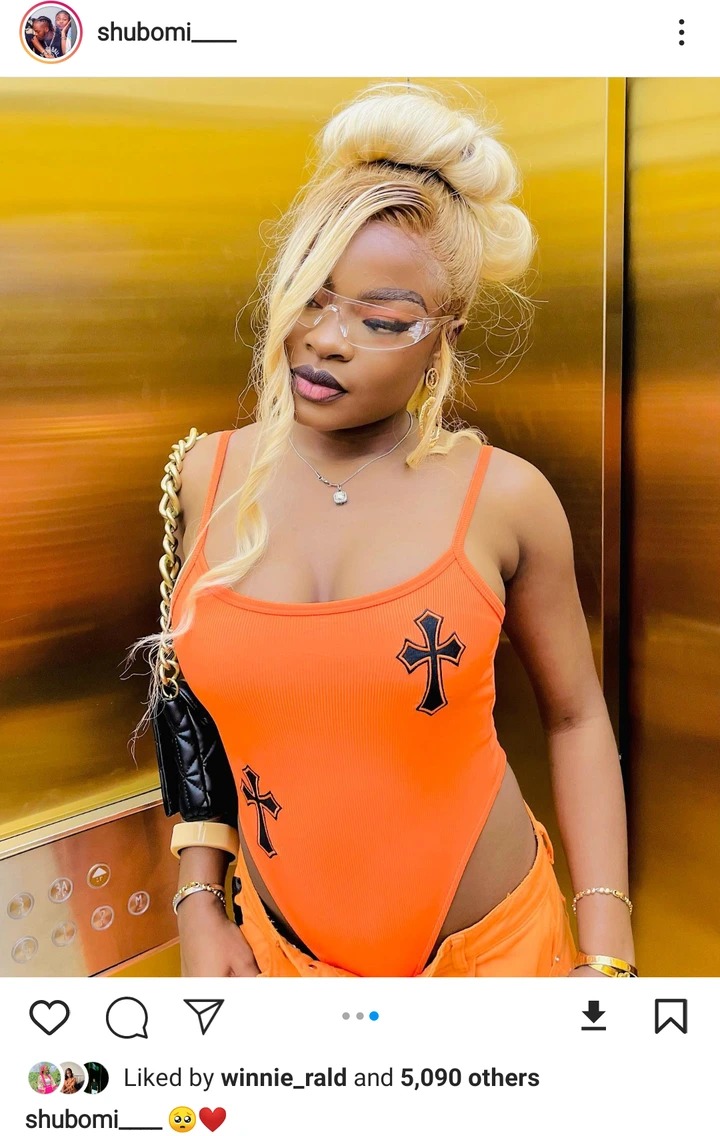 Her latest photos are aimed at showing off her appearance in her pink outfit and her blonde hairstyle. It is easy to go on and on about her looks in this one, and her beautiful looks in these photos cannot be overemphasized.