Gregory Paul McLaren who is popularly know as Lucky Diamond Rich, holds the world's record of the most tattooed man on Earth.
Unlike most people who likes having one or two tattoos on their bodies, Lucky Diamond Rich took it to another level by tattooing every part of his body. this man's body is 100% covered with tattoos, including the inside of his eyes.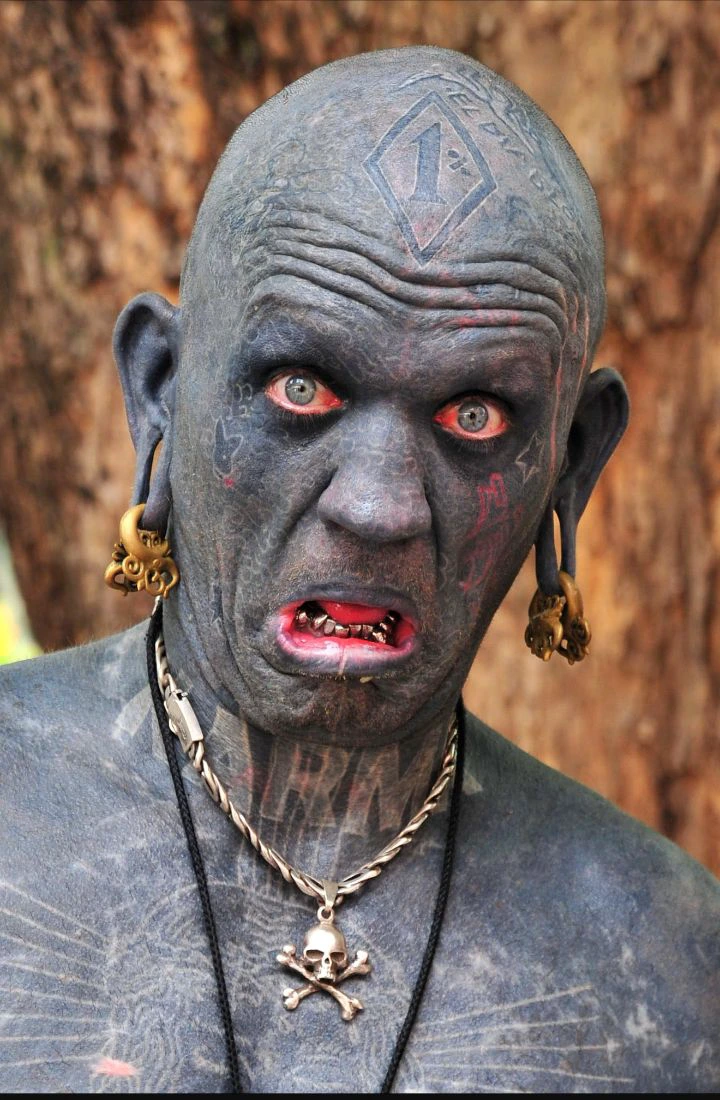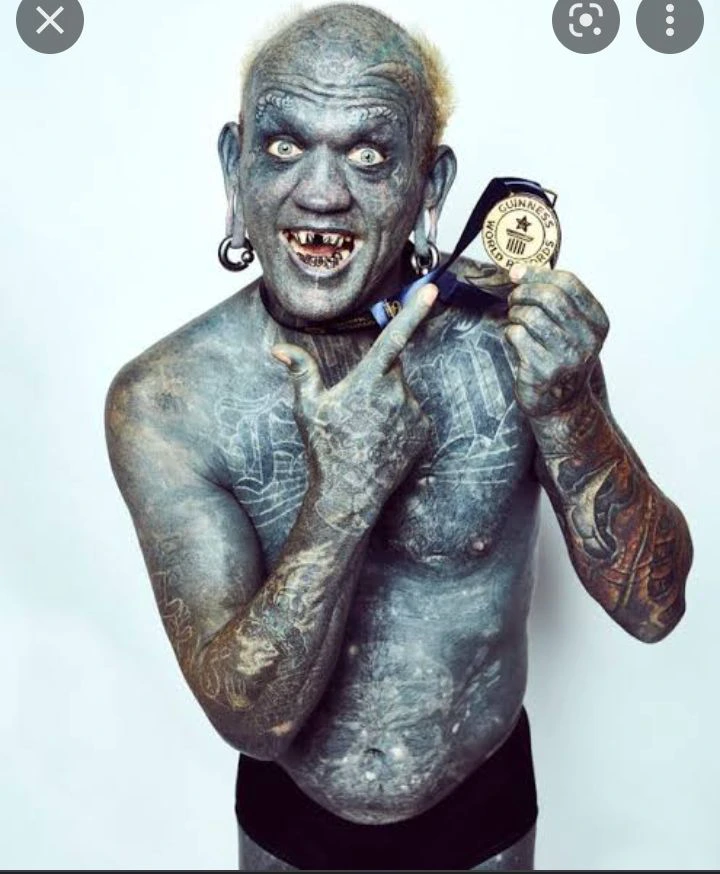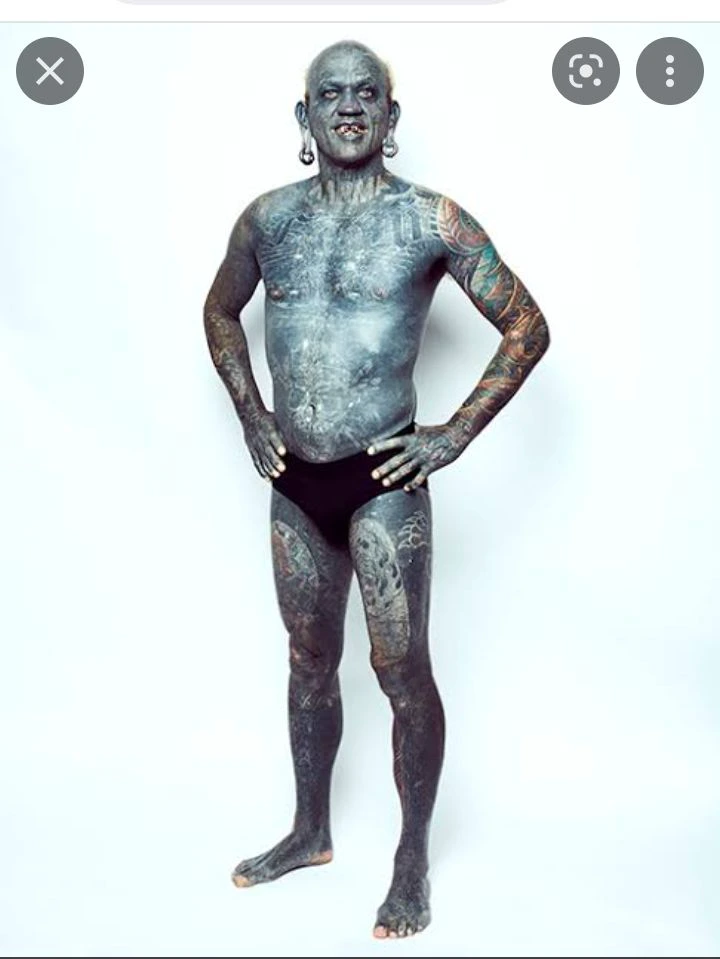 Lucky Diamond Rich Said he was inspired to start drawing tattoos on his body when he was a kid, back then when he started reading about most tattooed men on the internet. He also added that he had his first tattoo on his tigh at a very young age.
Lucky Diamond Rich who is a New Zealand street performer, has held the record for the most tattooed man since 2006. He is well known for sword swallowing performance and also juggling of unicycles.his tattoos were made by more than 100 tattoo artist.