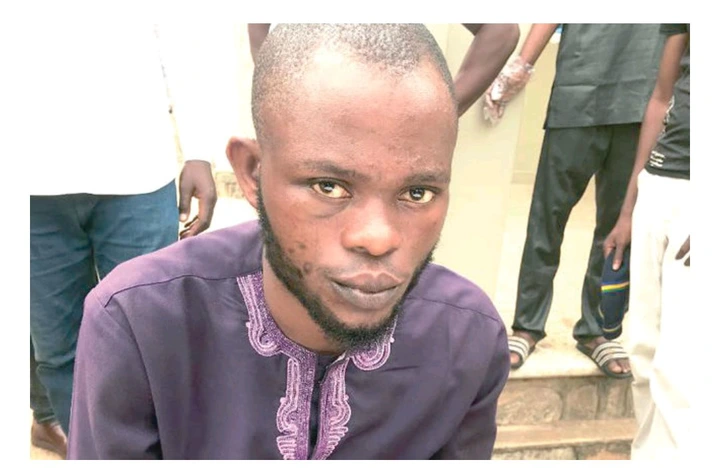 According to a recent report from Nigerian Tribune, a suspect identified as Alfa Abass has confessed how he killed a 25-year-old mother of two for money ritual. According to the Suspect, he is the spiritual mentor of the lady.
Suspect Alfa Abass: "She always come to me for spiritual powers to receive favour from men. But this time around, she came around 10PM and I gave her gin to drink while I was preparing her charms. When I saw she has become weak and asleep, I quickly reached out for the cutlass and took off her head, cut flesh from two of her thighs and her big toes.
"I wanted to use those parts for money ritual and I preserved some for others who may need them. I and Qudus dumped the other parts in a bush near Oroki area". However, Nigerian Tribune reports that the suspect is still remanded at the Abolongo Correctional Centre, Oyo.
Picture credit: Nigerian Tribune