A social media critic and activist, Deji Adeyanju recently took to his Facebook page to connect the stolen fund by the Accountant General of the Federation, Ahmed Idris to the construction of estates across the Federal Capital Territory Abuja. Deji Adeyanju said,
"Yahoo Boy no laptop. How can one man steal N80bn then start building estates up and down Abuja?"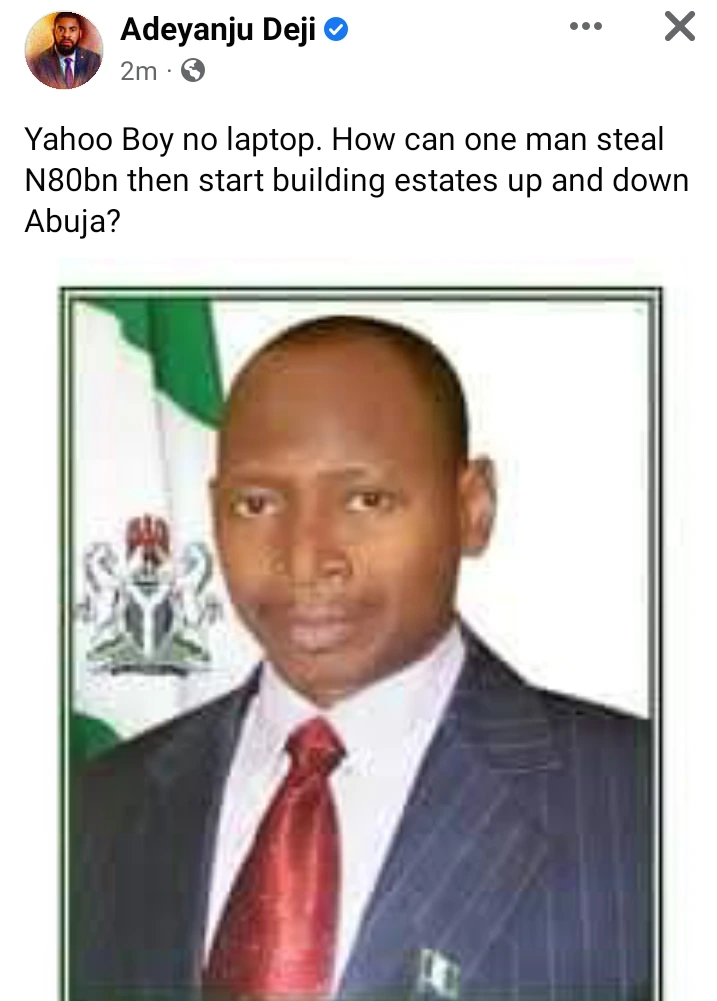 What a country? Yet some people will still be blaming ASUU for pressing home their demands, not putting into consideration the fact that, these intellectuals know that funding of public universities is achievable, looking at the kind of resources available to our nation but our problem has always been misplacement of priority and embezzlement.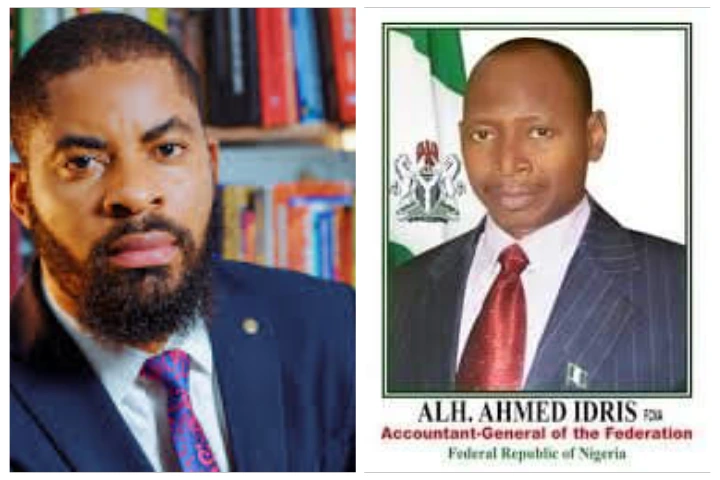 80 billion Naira? That is too huge for an Accountant General of the federation who is supposed to be accountable to the country but rather is accountable to himself and his cliques, when will Nigeria get it right? He appeared before the senate severally and during interrogations, he stuttered in his explanation and couldn't give a detailed account of some missing funds in the federation account. Many Nigerians knew from that moment that he was nothing but a thief.
His accomplices should be arrested too whether they are in power or not. No wonder they find it difficult to resign from their positions to contest. Some of them are even forfeiting their political ambitions to remain in office for the next . This simply means they are sitting on a goldmine in their various offices. What baffles many Nike is that after arresting them by EFCC they will still get bail and pay a fine for the tiny part of what they stole that's all, they remain saint and keep looting.