Popular Nigerian activist, Aisha Yesufu reacted after angry Muslims beats and burnt female student, Deborah over blasphemy statements towards prophet Muhammad.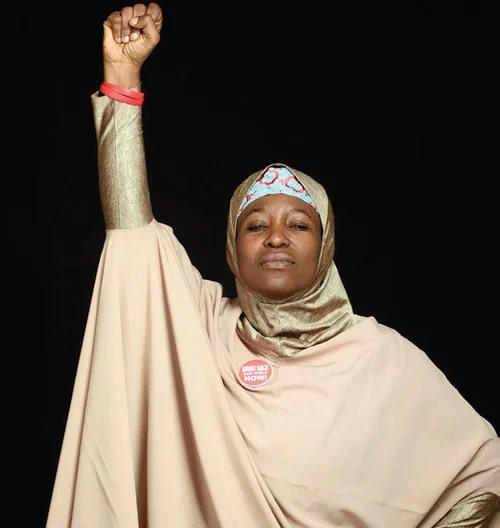 The sad Incident happened at Shehu Shagari College of Education in Sokoto state, Nigeria.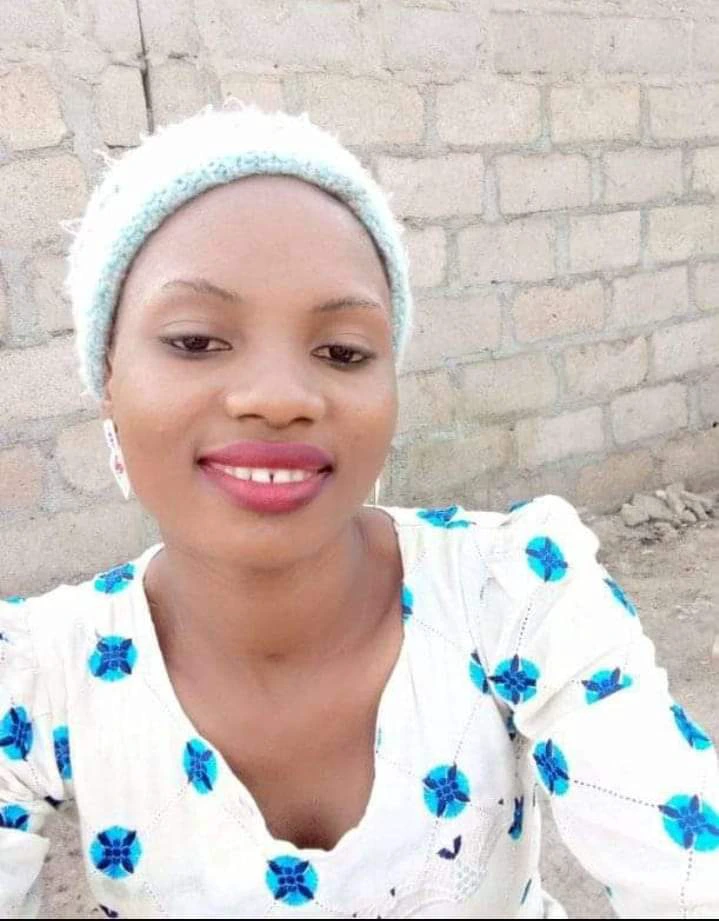 The new post was shared on the official Twitter account of Aisha Yesufu. Check out the screen capture of the post below;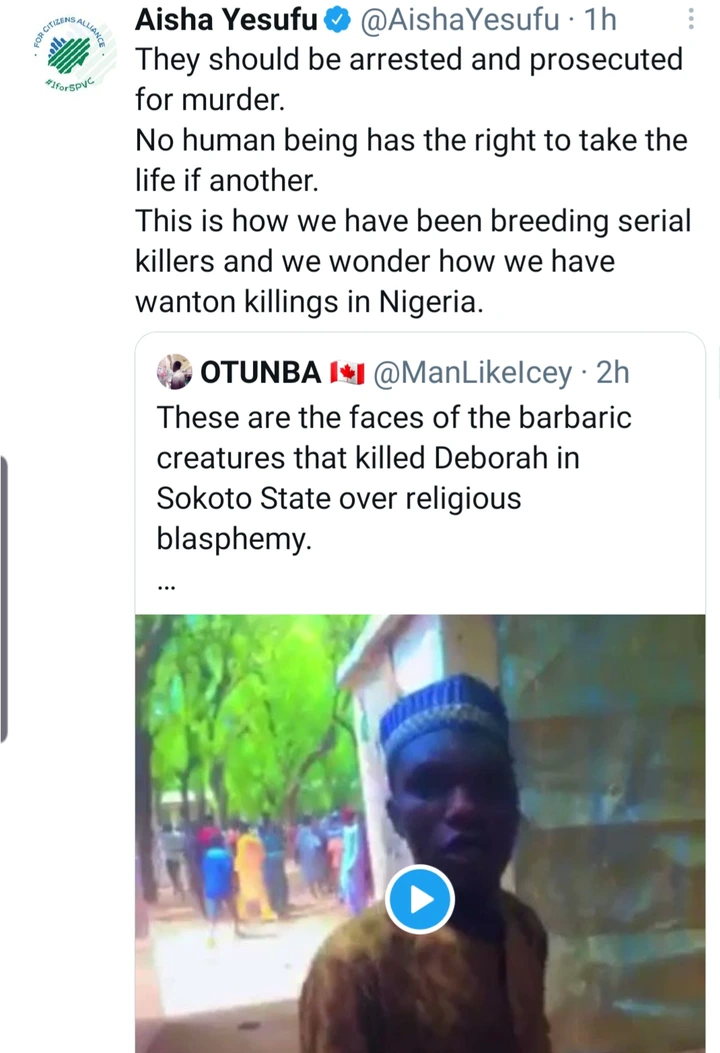 According to her statement recently, Aisha Yesufu said; "They should be arrested and prosecuted for murder".
Additionally, Aisha Yesufu said; "No human being has the right to take the life of another. This is how we have been breeding serial killers and we wonder how we have wanton killings in Nigeria".
However, It was reported that Late Deborah opens a WhatsApp group where she carried out her blasphemous activities through voice notes profusely during the month of Ramadan.
Nevertheles, The school's management also directed the immediate closure of the school following the incident.