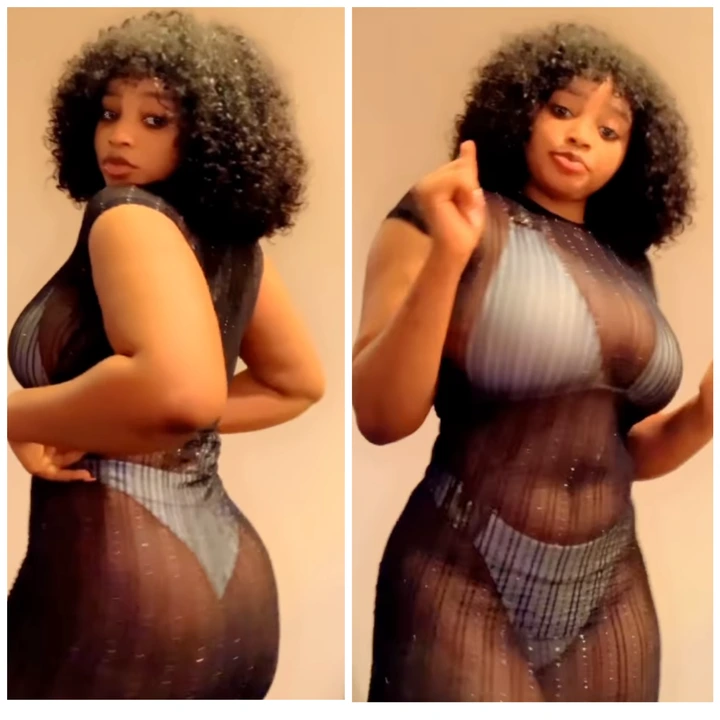 Actress Peju Johnson is someone who knows how to draw people's attention with a series of eye-catching pictures and videos on social media. Nobody knows what her next move will be as she always comes out in different dimensions with new looks to get tongues wagging. She hasn't changed that mission as she tried to impress her fans with her new curly hairstyle while wearing a swimwear outfit. Many people were hoping that she would still appear in her previous hairstyle, but that wasn't the case as she came out with a new one.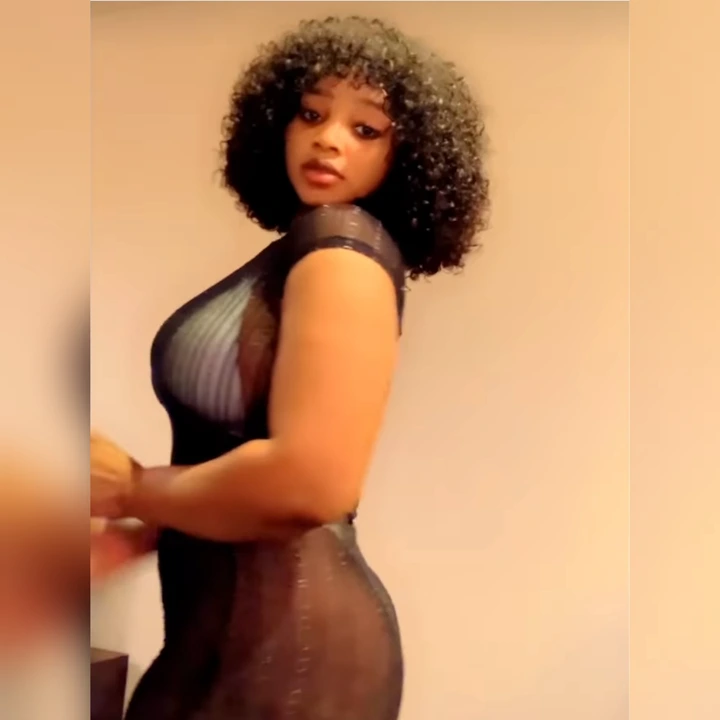 The actress, who is also known for her sleeky dancing skills, was seen dancing slowly to a song while recording herself with her phone. She wore a see-through net outfit on top of her white swimwear outfit. Her make-up has always been first class and there is no difference this time as she looks great with it.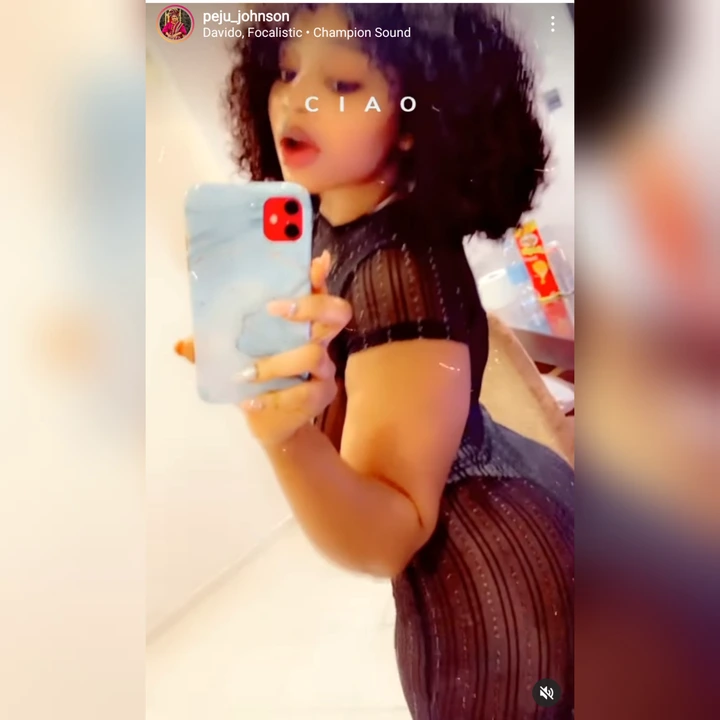 She wrote a realistic caption, which is a fact and common sense for those who are able to reflect on it. She wrote, "No matter what color you paint on black, it will still remain black." This caption is a fact because no color can overshadow a black color.