Russian Warship Destroyed.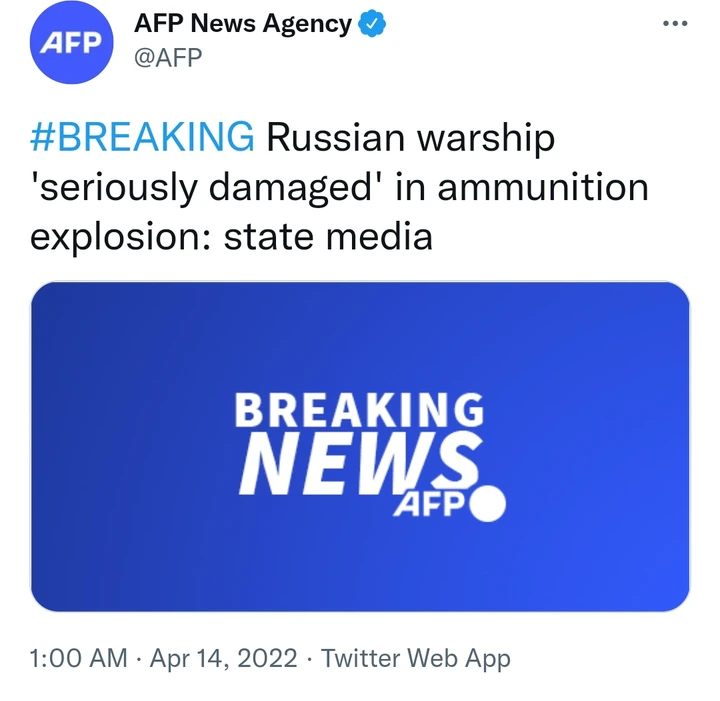 News Source: AFP News Agency
The Russian navy's Black Sea flagship has been "seriously damaged" by an ammunition explosion, Russian state media said Thursday.
"As a result of a fire, ammunition detonated on the Moskva missile cruiser. The ship was seriously damaged," the Russian defense ministry was quoted as saying, adding that the cause of the fire was being determined and that the crew had been evacuated.
Earlier, the governor of Odessa said that Ukrainian forces had hit the Moskva with missile strikes.
"Neptune missiles guarding the Black Sea caused very serious damage to the Russian ship. Glory to Ukraine!" governor Maksym Marchenko wrote on Telegram.
Ukrainian presidential advisor Oleksiy Arestovych said that "a surprise happened" with the Moskva.
Putin Threatens To Bomb Zelensky's Command Centres.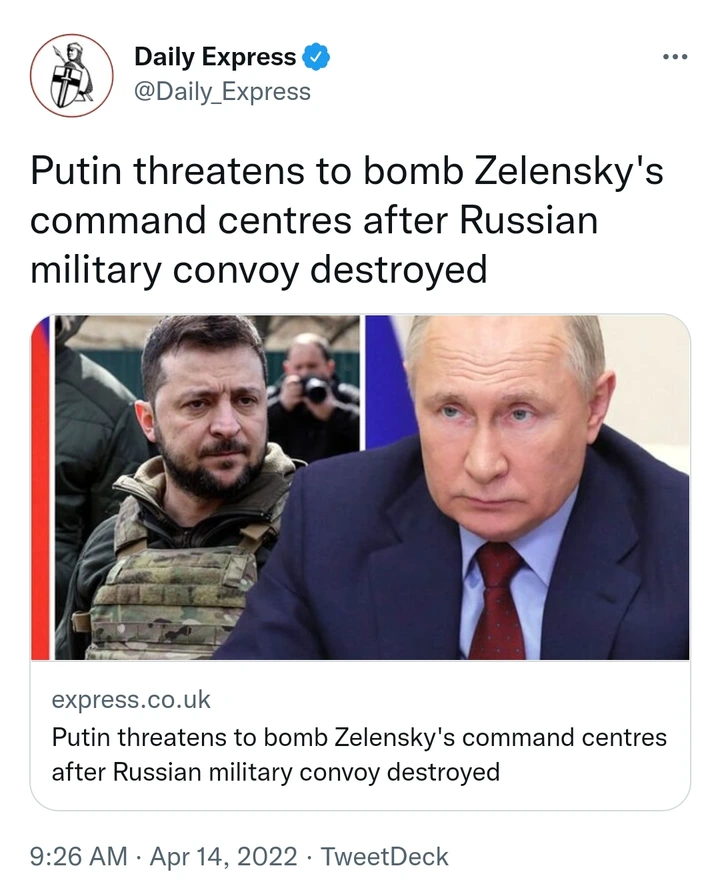 News Source: Daily Express
Vladimir Putin's troops will strike command centres in Kyiv if what the Russian Ministry of Defence called "sabotage" by Ukrainian forces continues, the Kremlin warned.
Moscow's threat came after the Armed Forces of Ukraine liquidated a mobile command post along with the commanders of the 4th Battalion Tactical Group (operational subordination) of the 201st Military Base of Russia's Central Military District, as per the press office of the General Staff of the Armed Forces of Ukraine.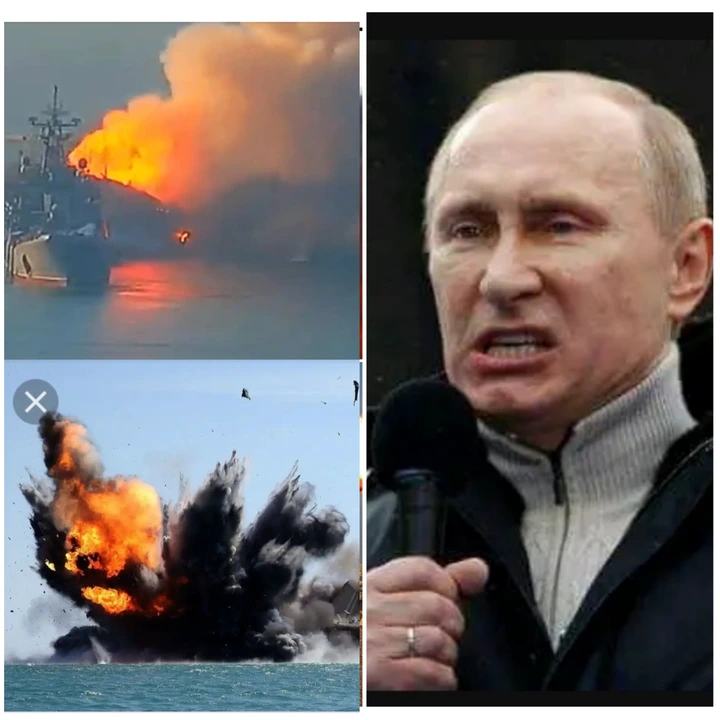 Photo Source: Google