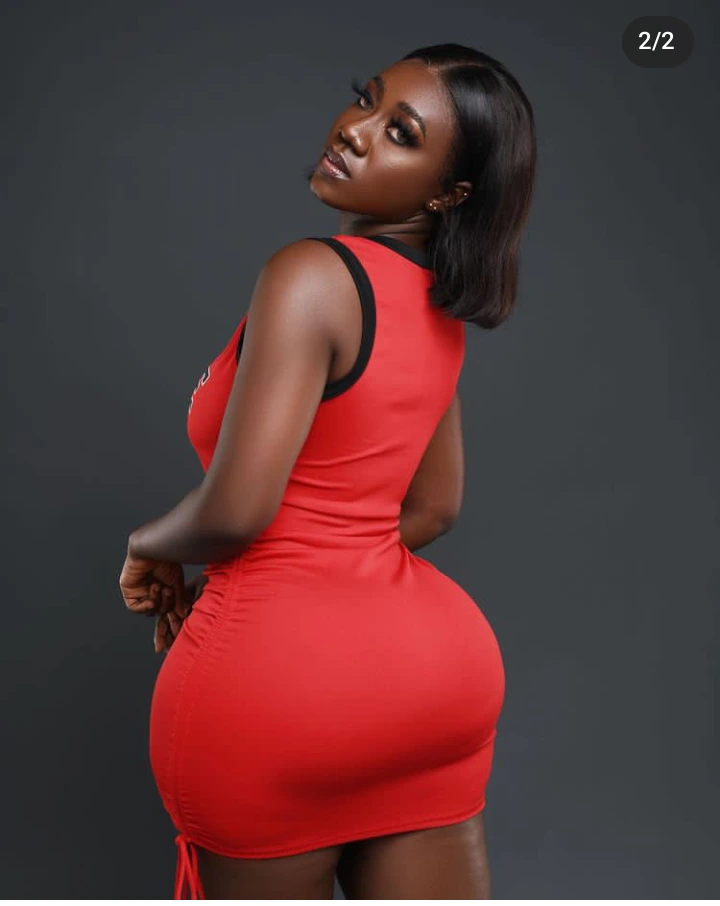 Ghanaian social media influencer
Hajia Bintu
has triggered a lot of reactions with the latest photos she uploaded on her Instagram page a few moments ago.
Hajia Bintu Akosua who is popularly known as Hajia Bintu by her fans and colleagues is a Ghanaian model, makeup artist, and brand influencer who is best known for always sharing eye-popping photos of herself on Instagram. A few moments ago Hajia Bintu took to her Instagram page to share some of her recently taken photos, where she was spotted in a stunning see-through outfit, and she captioned the posts with "Be you. The world will adjust." In a bid to exhibit her new look to her fans on the social media platform.
Check out the recently released photos below: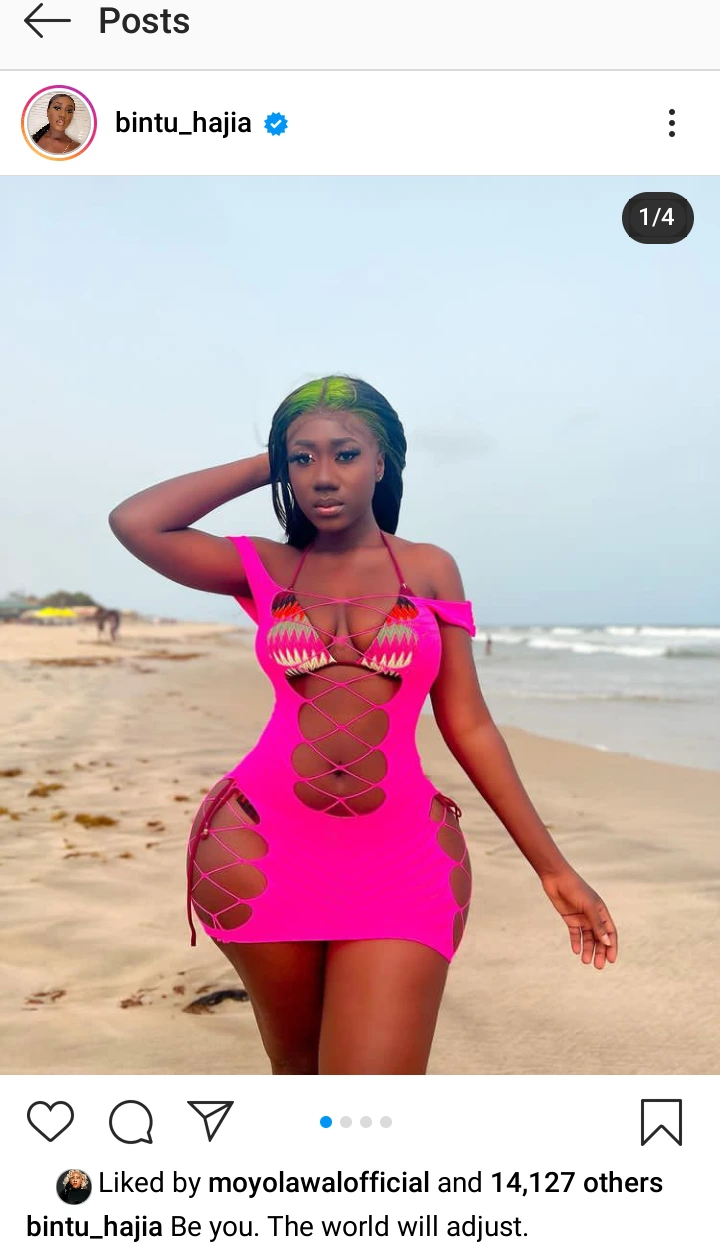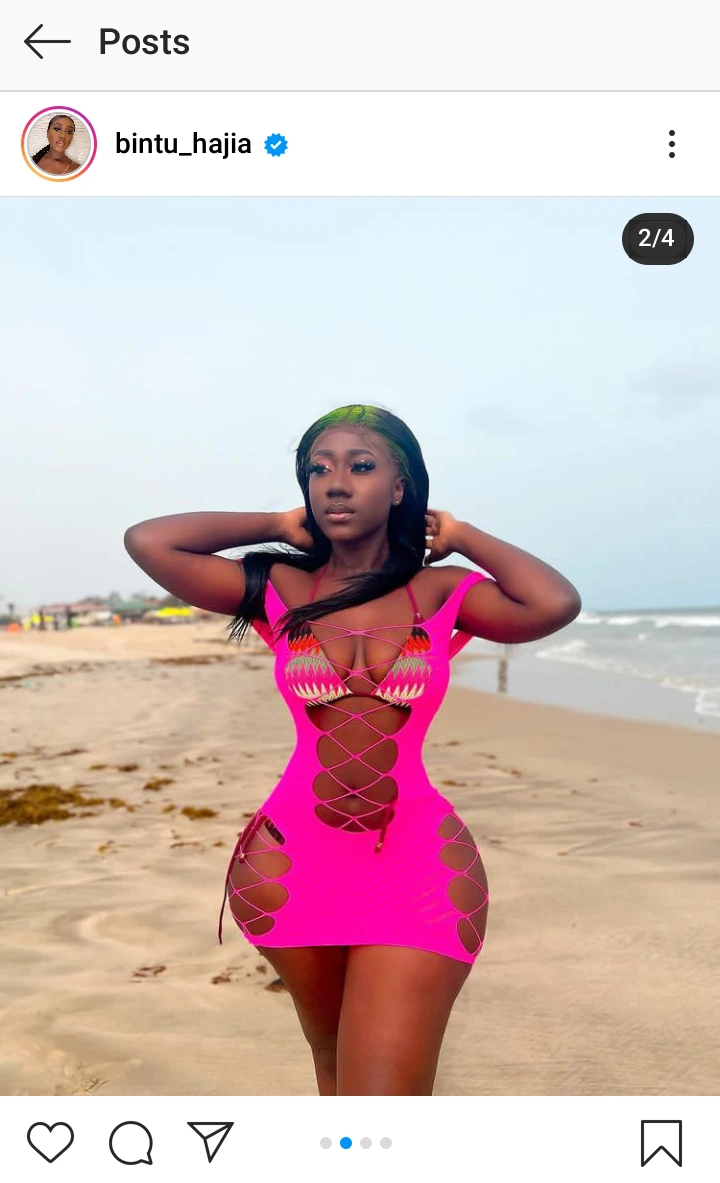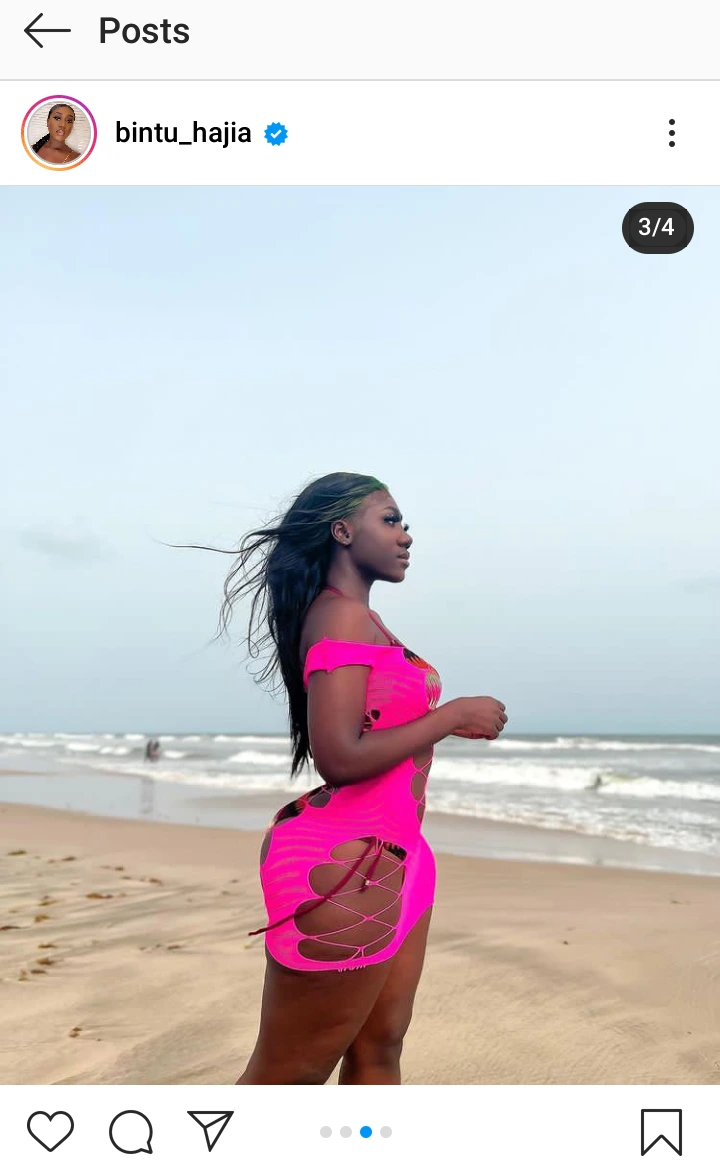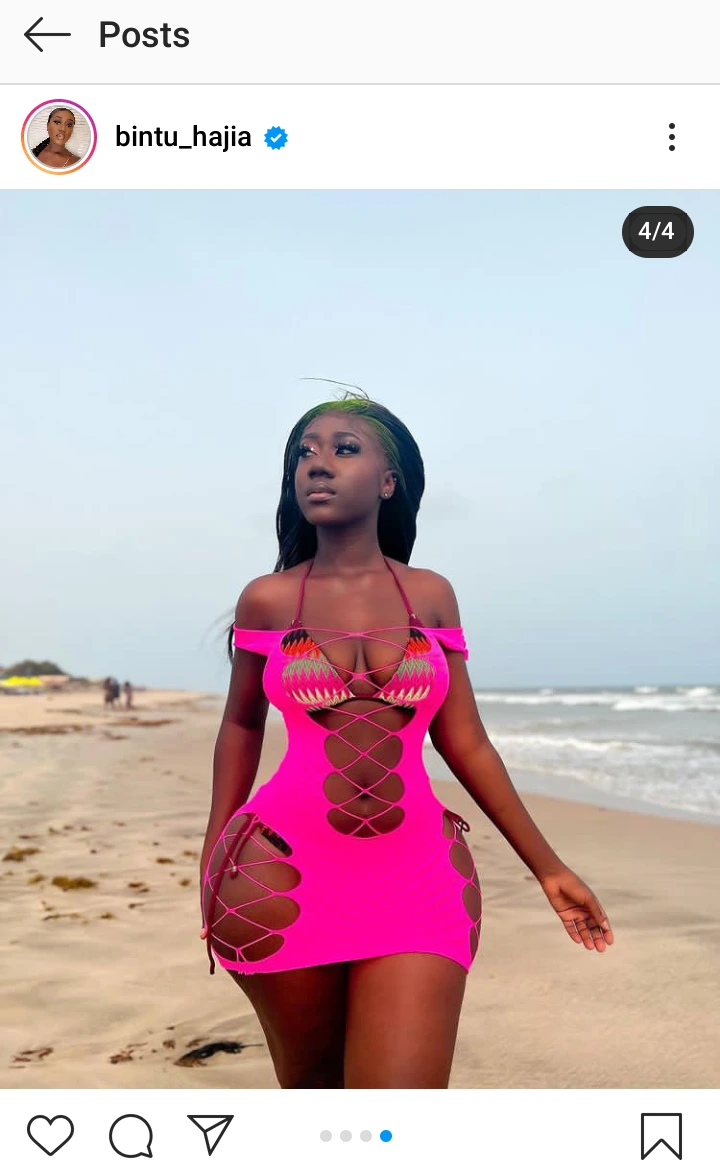 Photo Credit: @bintuhajia (Instagram)
These latest photos of Hajia Bintu generated a lot of reactions from many of her fans as well as her colleagues on Instagram, where many of them took to the comment section of the posts to react with their delightful expressions.
Check out how they reacted to the photos below: