A Human Trafficking Survivor Adenike Olanipekun has narrated the horrible ordeal she experienced in Libya a few years ago when she went in search of greener pastures.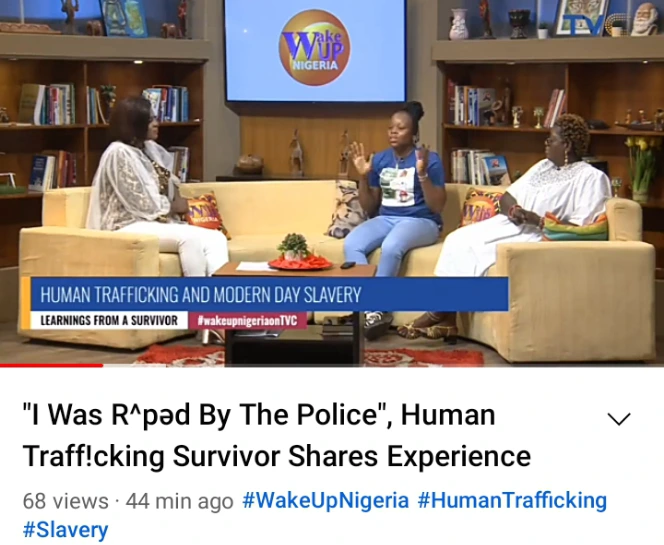 Adenike was a student at National Open University Abuja, and in 2016 she was finding life difficult and could not even pay her school fees. On a faithful day, her mother's friend who stays in Libya got in contact with her on Facebook and advised her to come over for greener pastures.
Adenike said she then told her mother about the offer and her mother was fully in support of it. She then departed for the journey and arrived in Libya three months later. On getting there, she met her mother's friend, who told her that she had been sold out to a Ghanaian man f. Adenike accepted her mother's friend's offer because she had no alternative.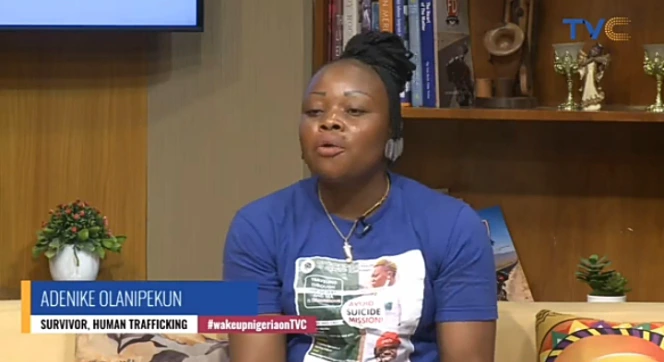 The Ghanaian man offered her the job of house help, which she did for two years. After staying for two years, Adenike decided to return home and went to the Embassy with a Ghanaian passport, which her master had done for her during her time under his service.
On getting to the airport, Libyan policemen raped Adenike before dragging her inside their prison. She spent days in the prison before she was able to contact her mother with the help of one of the policemen who was kind to her.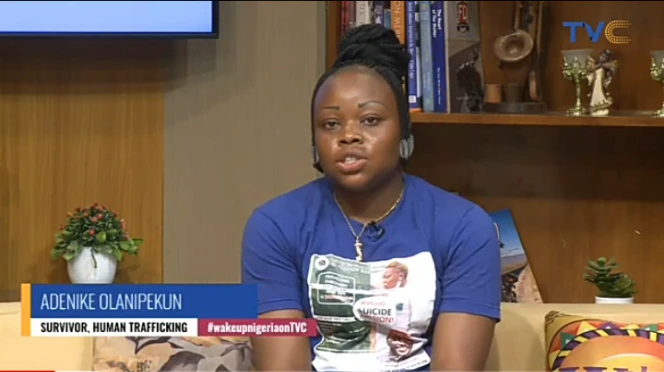 Her mother then made arrangements for her to be bailed. After she was bailed, Adenike encountered more hardships and was sold out to slavery but was finally able to find her way to the immigration office who brought her back to Nigeria.