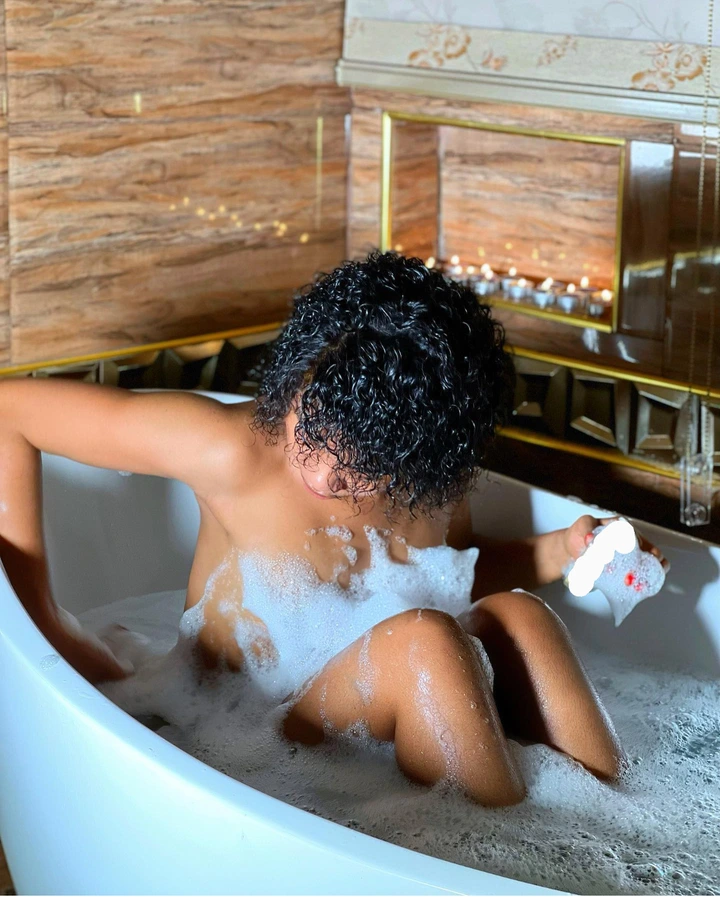 Janemena, who is one of the top Nigerian Instagram dancers, doesn't seize to amaze her fans with her constant social media activities. She has maintained her status quo on social media in recent times by sharing with her fans several dancing videos and pictures that are almost certain to get her Instagram followers talking.
Why would Janemena not knock you off your feet? especially with this type of picture where she was calmly sitting inside a bathtub as she took her bath. From her beautiful curly hair to her fresh skin, it is difficult not to look twice. It looked as though she was comfortable with herself as she looked downward with her head facing one side of the bathtub corner, as if she was trying to pick something.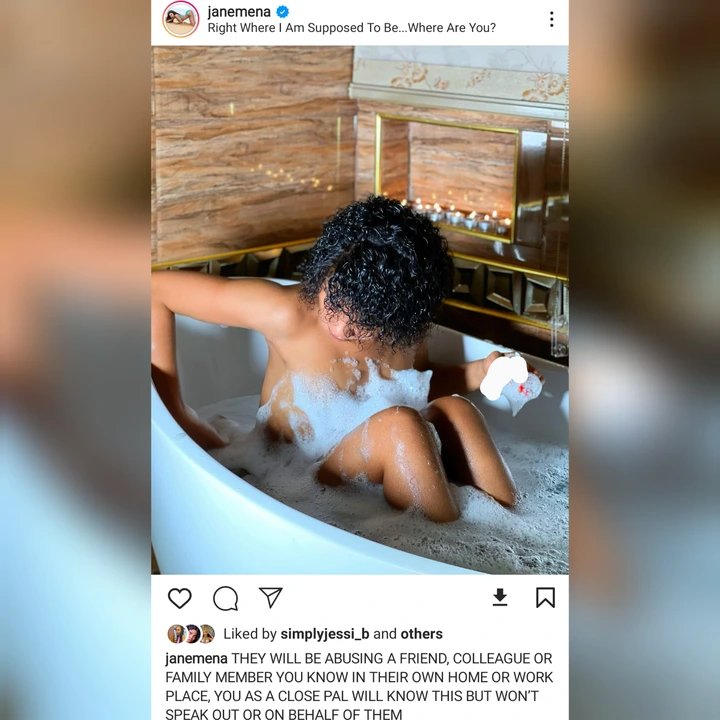 Every time a professional dancer like Janemena shares her pictures on Instagram, her followers are always quick to have a say because her activities on social media are always top-notch. Apart from showing herself inside the bathtub, she also wrote a caption which was so engaging due to the sense in it.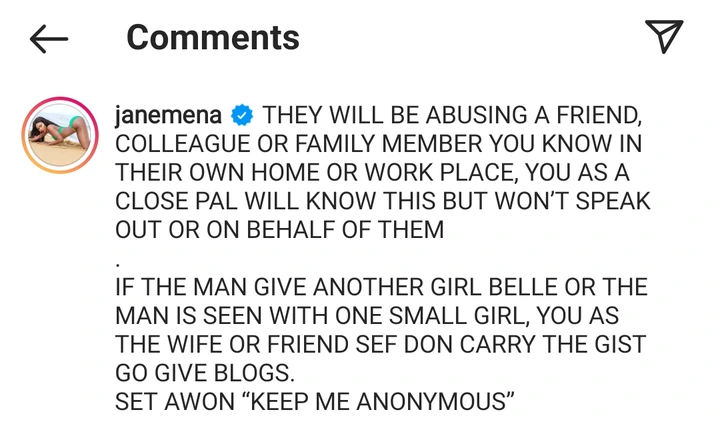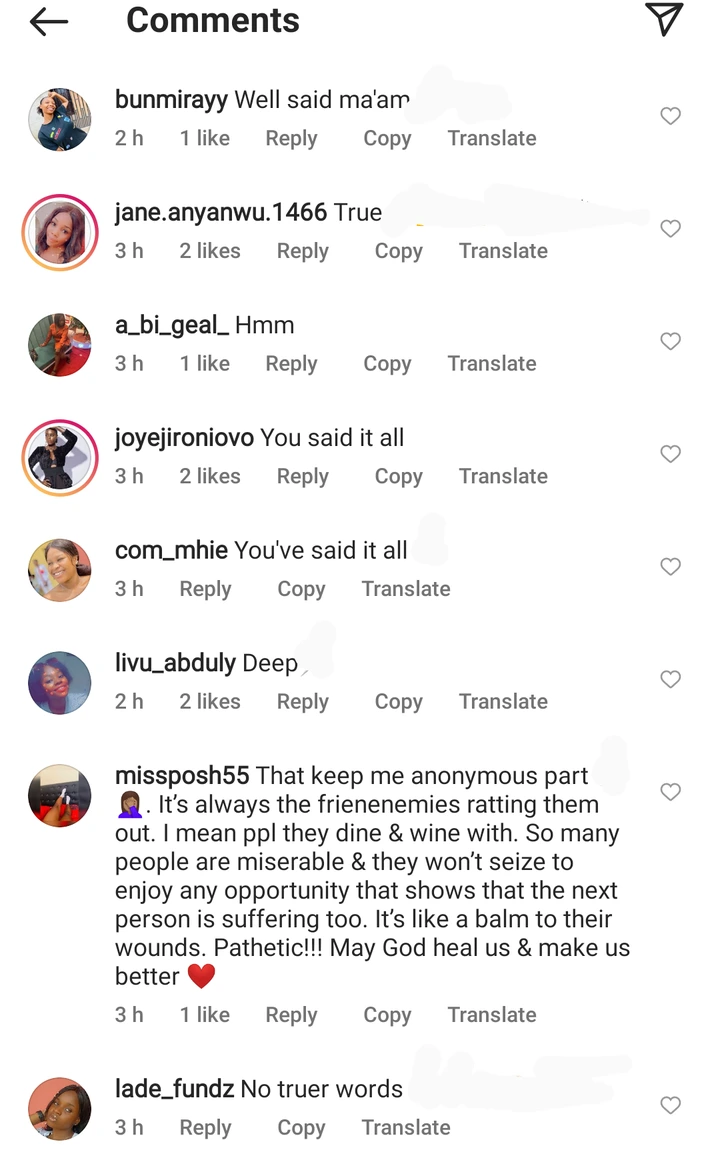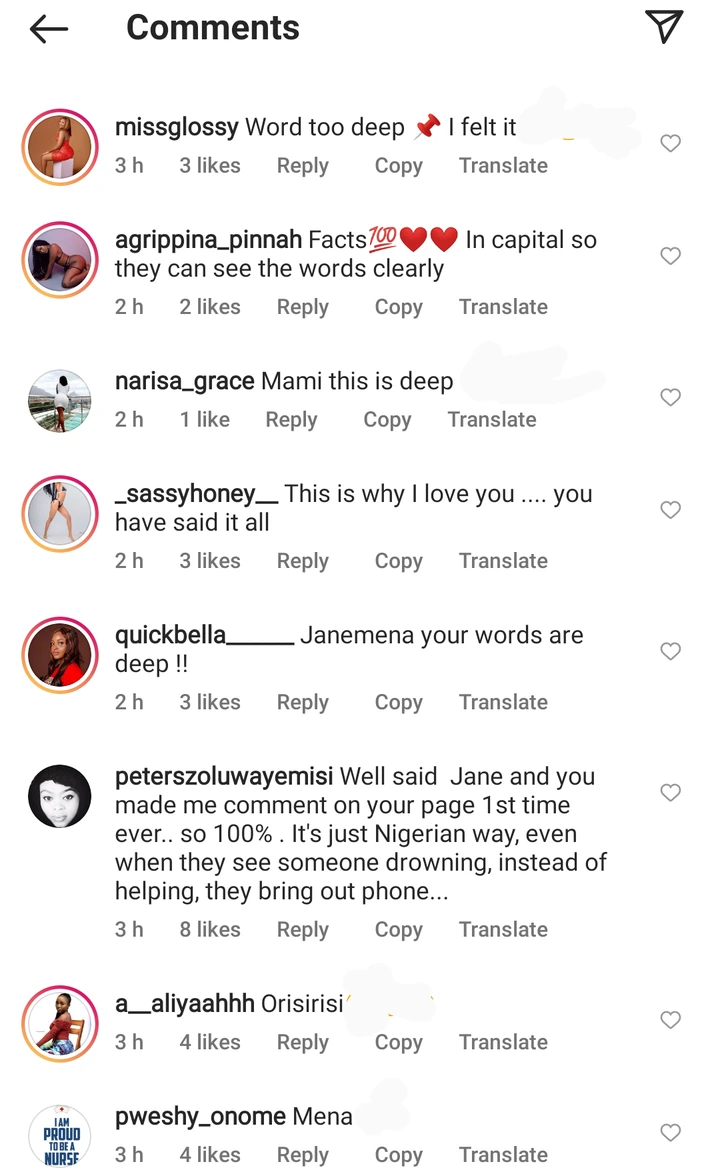 Sometimes, social media followers don't only look at pictures of celebrities alone; they also want to see a word of advice and inspirational or motivational talks from them, and Janemena hasn't failed on this occasion as she combined an eye-catching picture with a sensible caption.