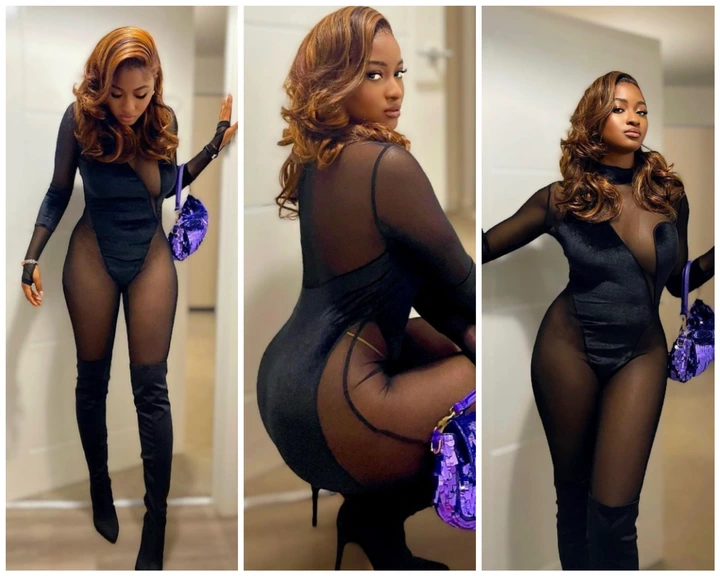 Kim Oprah be is a beauty that has made stunning a habit by virtue of her display on her social media platforms, the beautiful former Big Brother Naija reality star in a new post she shared of herself wearing a dark transparent outfit disclosed that '' she is untouchable, but people feel this. '' As she could be talking about her dressing which offers more in view due to how revealing it is.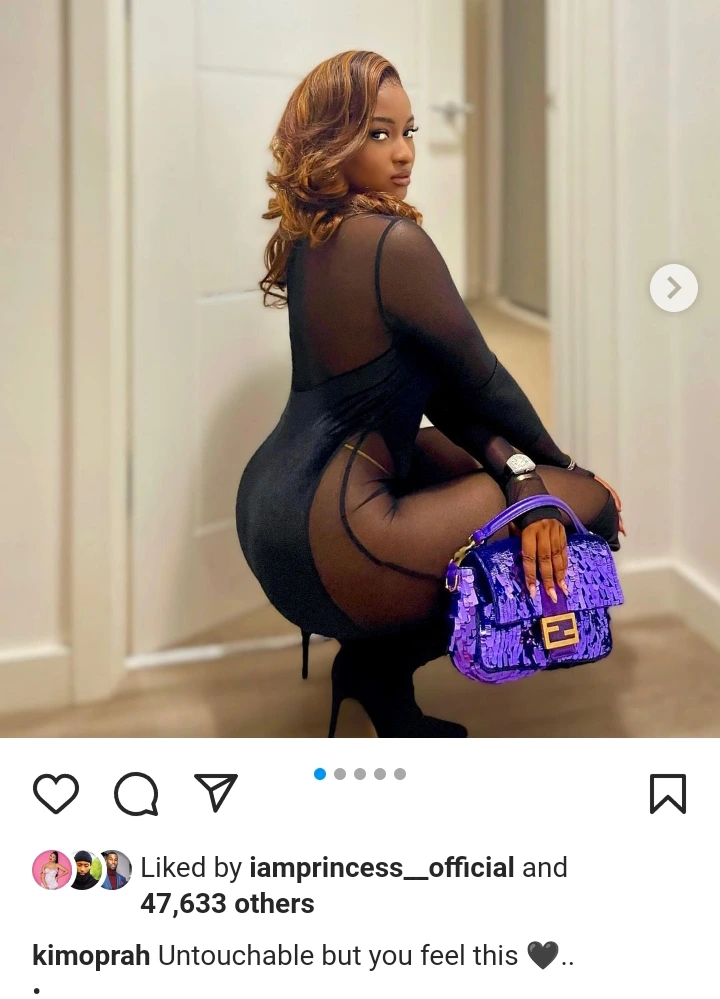 Kim who is such a fashionable person really has a wide sense of fashion with her beautiful fashion appeal, as she just knows what to out in to call the right type of attention to herself which is one thing that has stood her out ever since she emerged from the Big Brother Naija reality show, and till date she has continued to dazzle her fans with her beautiful photos that can be described as delectable.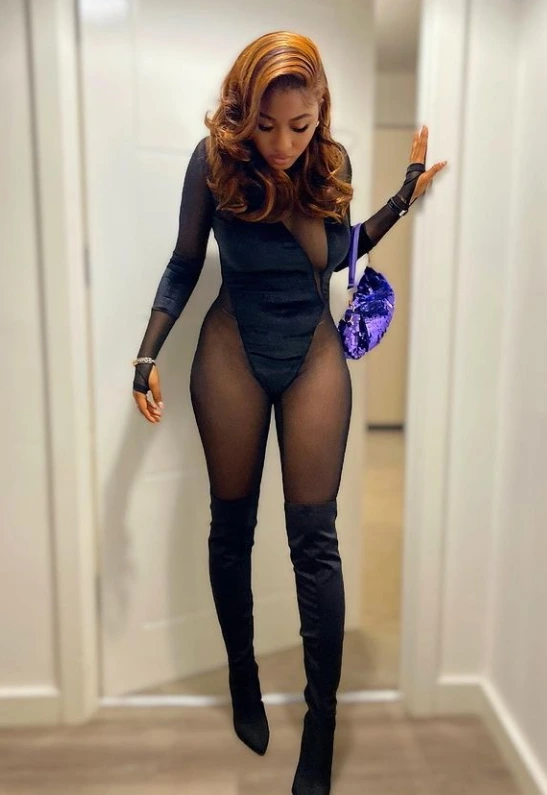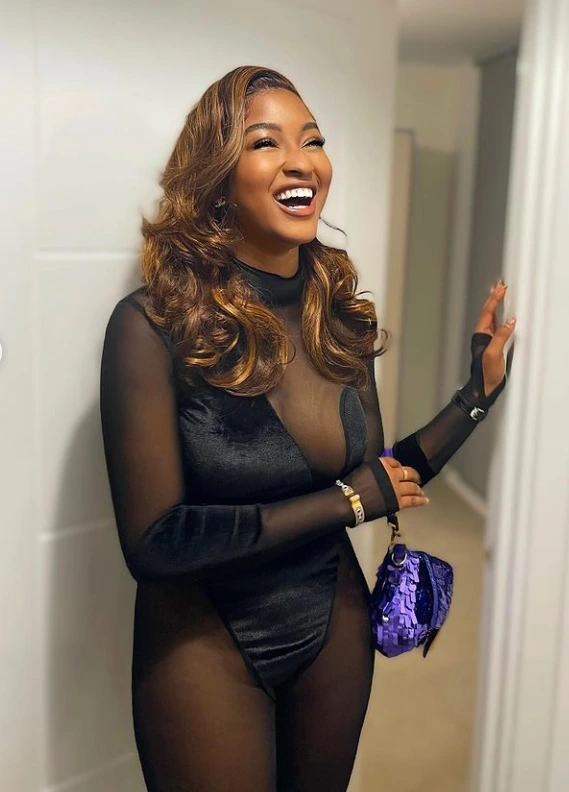 Kim who shared the beautiful images of herself can be seen looking quite gorgeous and every shade of what being appealing is all about, as her display is a j fixation of how far the former reality star could be willing to go in order to make some huge fashion statement with her display, she has been able to show how bold she is, and that there is no limit to her showing how appealing she can be, plus she has the swagger to offer what modern fashion could be all about.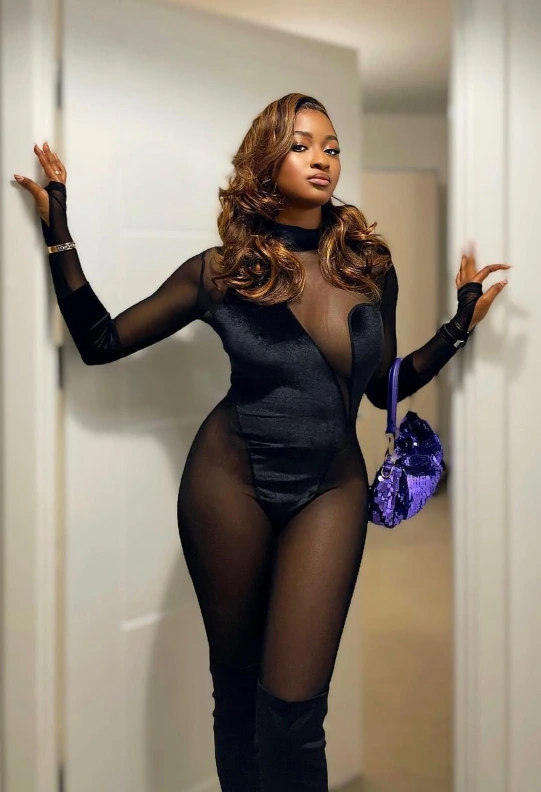 Images credit: Kim Oprah Instagram page