Nollywood actress and entertainer, Moyol Lawal has become a topic of discussion on social media after she revealed that she would be rocking same sultry maternity outfits as Rihanna if she becomes pregnant too.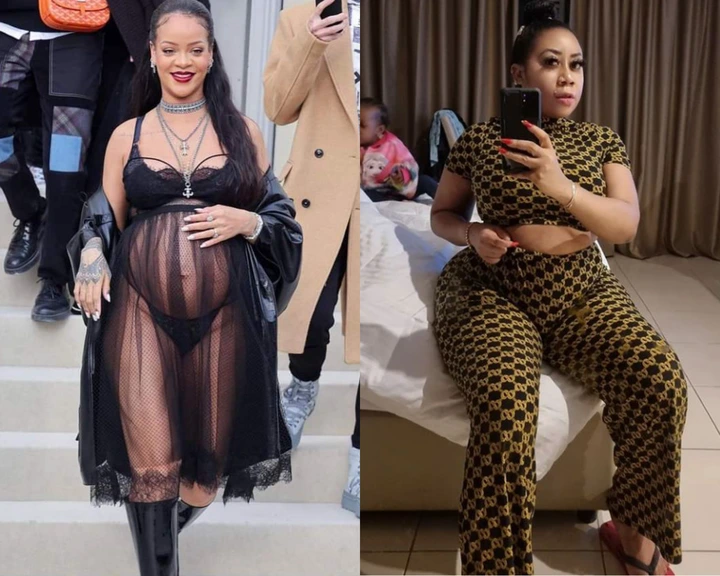 The talented Nigerian actress made this known on her verified instagram page after American superstar, Rihanna stepped out in sultry maternity outfits.
Photo Credit: Rihanna.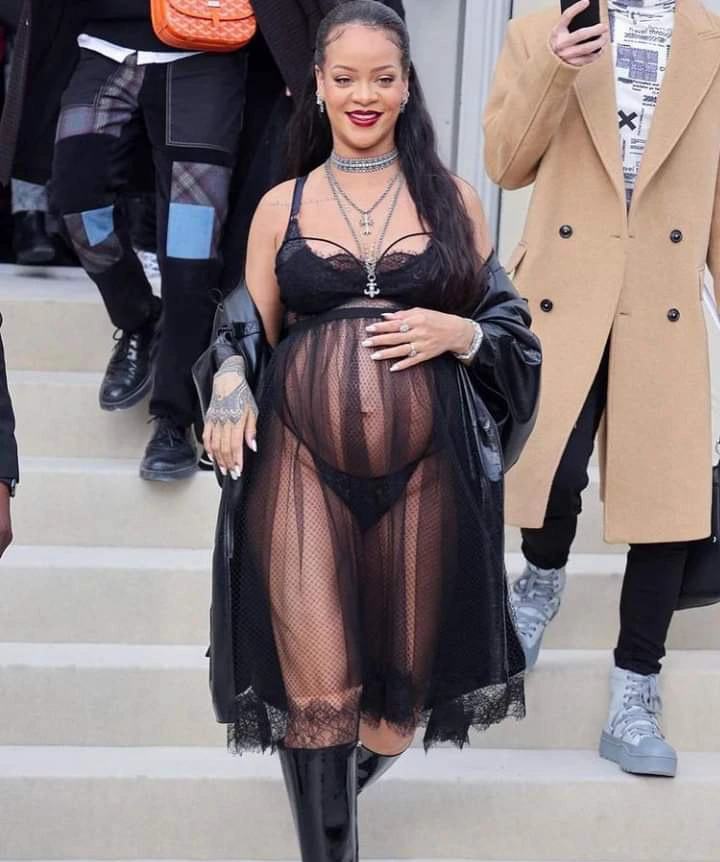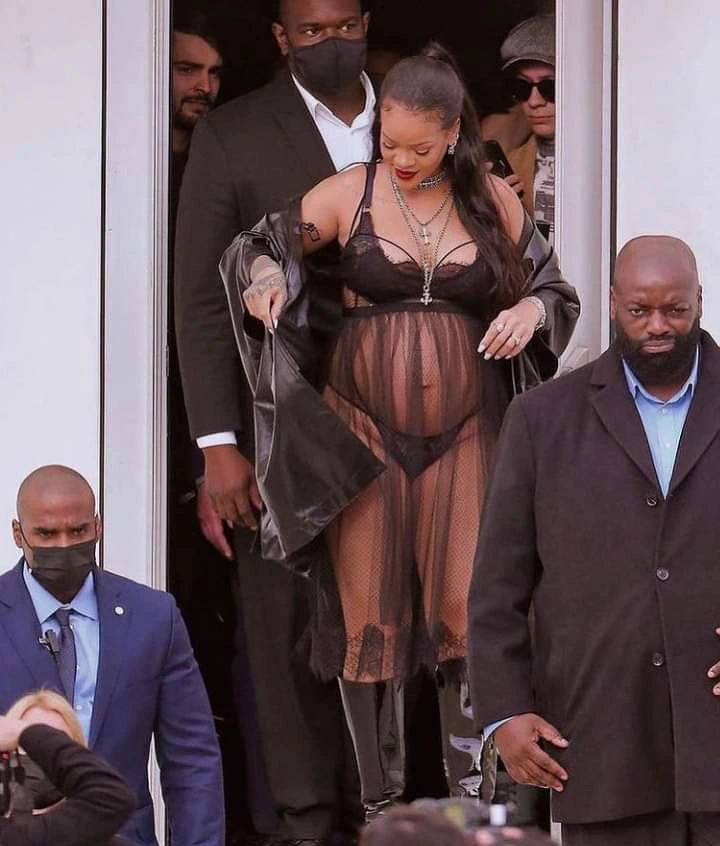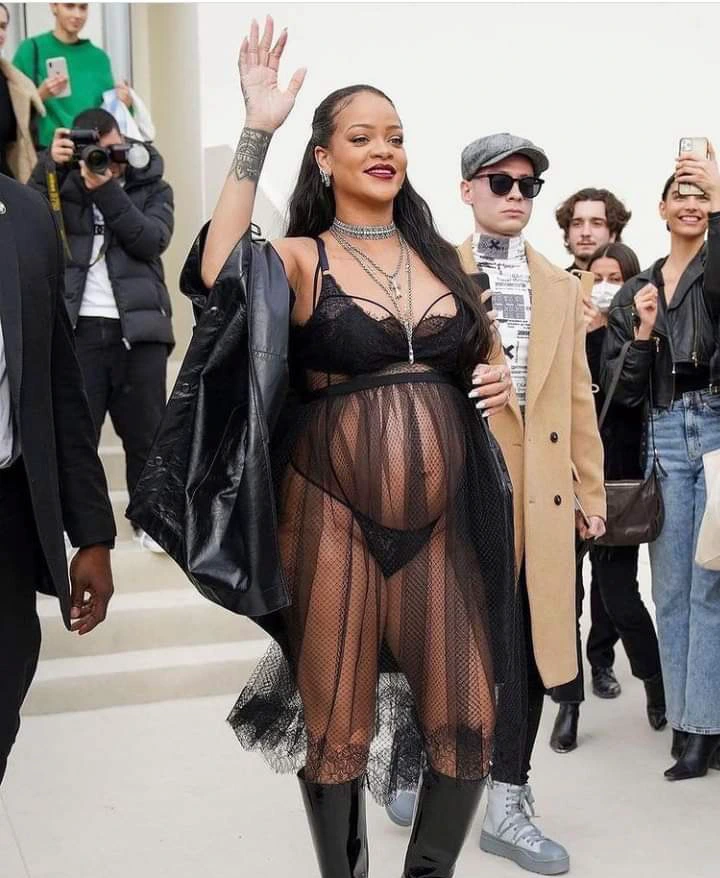 Taking to social media to make this known, Moyo Lawal wrote:
"This can not be a Nigerian but see how sexy and good she looks. Preggy inspiration, please I will decide to go through this plenty work that is pregnancy then society will not allow me wear what i like.
If i hear, I will rock this with tights though because my tighs are fat"

Photo Credit: instagram//Moyol Lawal.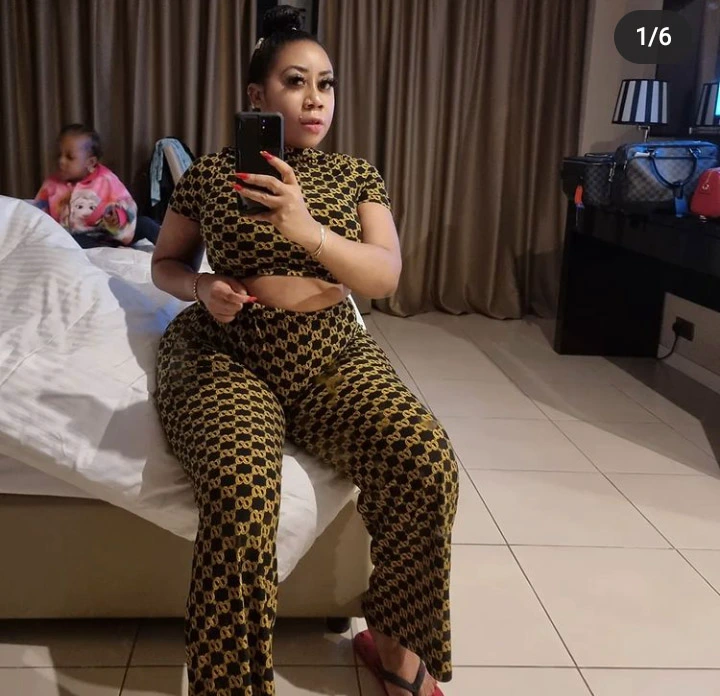 As usual, fans and other social media users didn't waste time in reacting to Moyol Lawal's instagram post about Rihanna. Some told her she can't wear such outfit in this part of the world while others urged her to do whatever makes her happy. See their reactions below: