Kimoprah is a popular Big Brother Naija star. She loves sharing photos of herself in gorgeous outfits on social media. Kimoprah has also rocked some unique sheer outfits, below are the photos of Kimoprah in her sheer outfits.
1. Kimoprah's brown jumpsuit.
In the image below, Kimoprah flaunted her skin in a brown jumpsuit, the jumpsuit was quite fitting on her, it also enabled her to flaunt her figure. She also had some light makeup on and a hairstyle that matched the colour of her outfit.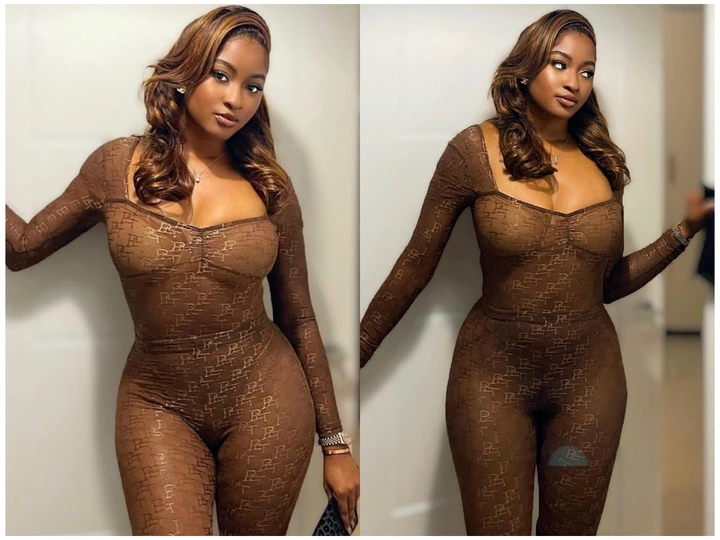 2. Kimoprah's sheer black jumpsuit.
Sheer black outfits are amazing, they look nice on ladies irrespective of their skin tone, it's no surprise that Kimoprah looks amazing in her outfit below. She wore a stylish sheer black jumpsuit that had a creative design on it.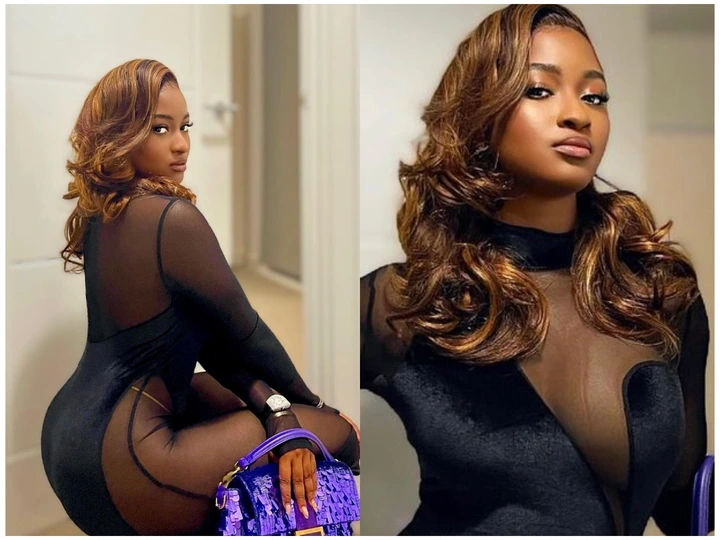 3.Kimoprah's unique black jumpsuit.
In the image below, Kimoprah wore a creative black jumpsuit which enabled her to show off her skin. The BBN star had light makeup and a nice creative hairstyle which made her appear unique.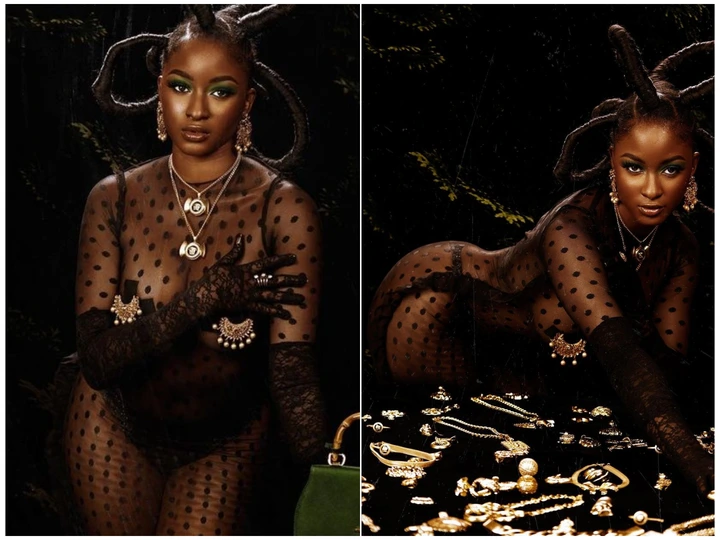 4. Kimoprah's sheer lace gown.
In the image below, Kimoprah wore a long sheer lace gown which was made from a combination of net fabric, transparent lace fabric, and green fabric. The upper part of the gown had a halter design which made her outfit appear unique.