In the mid hours of today, the landlord and tenant of a house in leme, Abeokuta Ogun state, were interviewed after a couple got arrested in their residence.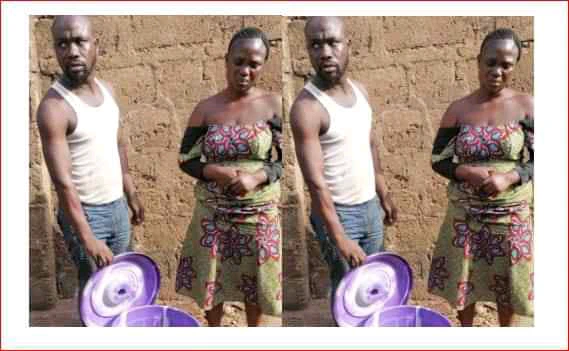 The arrested couple. Credit: Facebook.
The tenant revealed that after the couple got caught, Police Officers were called upon by the traditional chief in the community. Immediately the police Officers arrived the room where dismembered parts of the deceased's body were kept in a bucket, one of the Police Officers couldn't withstand the odour. According to the tenant, "the police officer vomited when he saw parts of the missing girl's body inside a bucket."
The landlord and tenant said they learnt about a missing 22 year-old girl named Ife but never imagined that one of the tenants, alongside his wife, were the ones who killed her for money ritual. As it stands, the couple are currently in custody of the state's police command.
In another development, about four young boys were caught in Abeokuta, ogun state, some days ago. Dear esteemed Readers, what do you have to say about the whole incident?
Article's Source: Facebook.