Barbadian singer, Rihanna, has once again broken the internet with her recent photos that surfaced online. The 33-year-old mother-to-be was spotted showing off her blossoming baby bump in a laced-up top and low-waist slit trousers as she stepped out for dinner in Beverly Hills.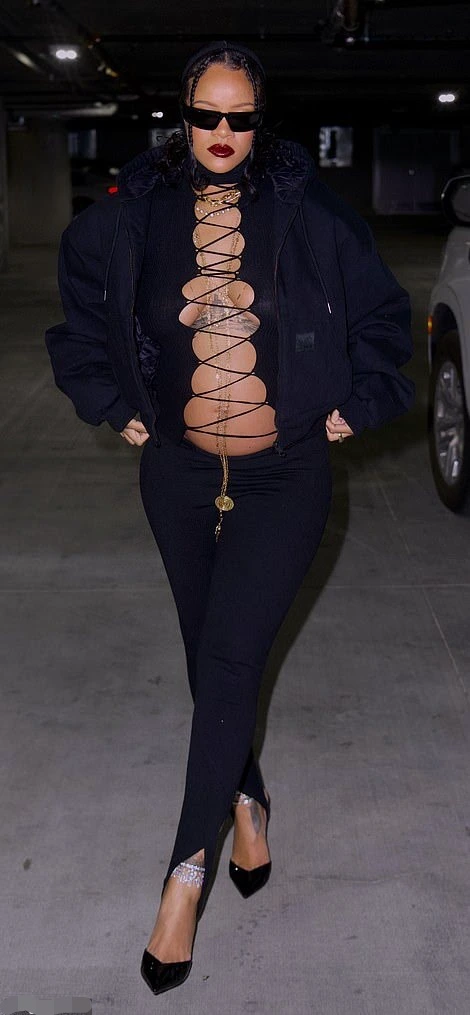 This is her first time of going out since she announced that she is expecting a child with her boyfriend, ASAP Rocky.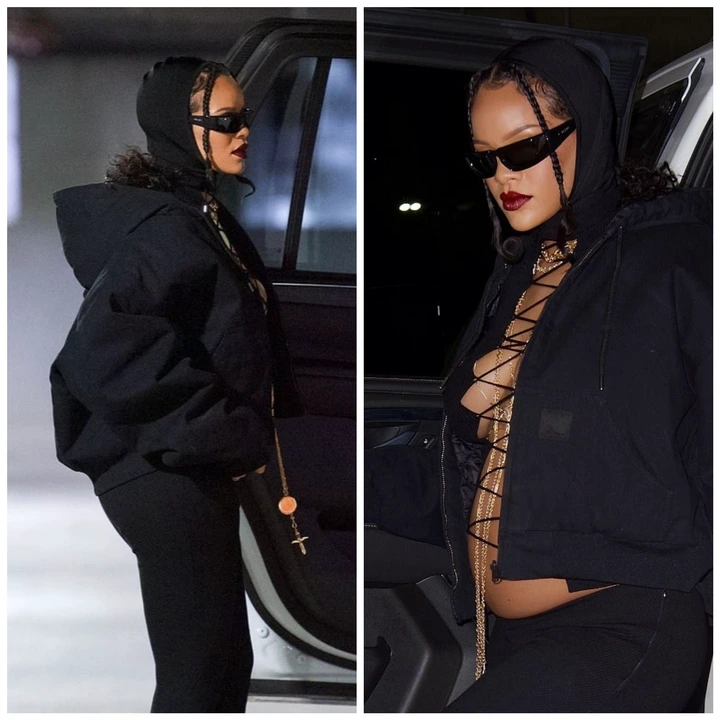 The singer's appearance was nothing short of breathtaking, as she was clad in an all-black attire - including a cropped bomber jacket.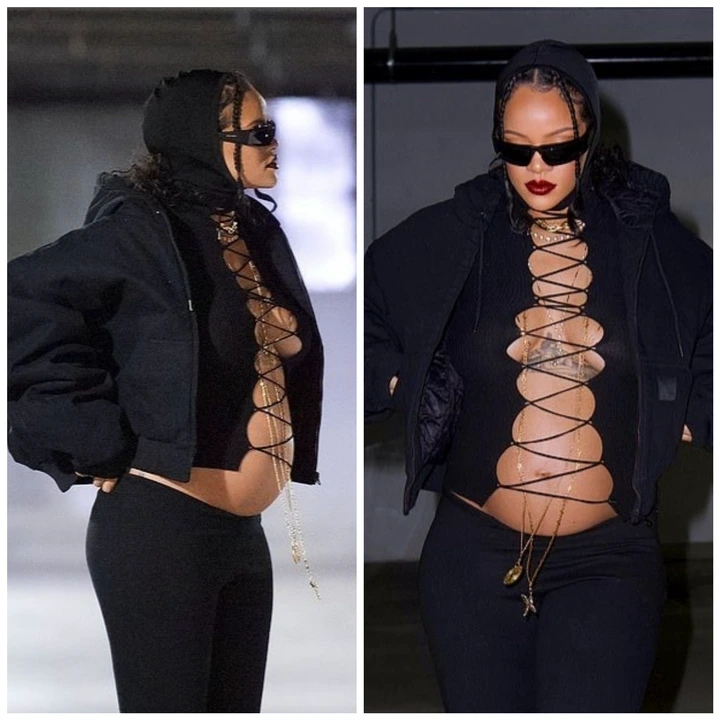 Rihanna and her boyfriend broke the internet last week when they made the pregnancy public. The pair made the announcement during an outing in Harlem, New York, during which the Umbrella singer was photographed in a pink puffer jacket that was left unbuttoned to reveal the baby bump.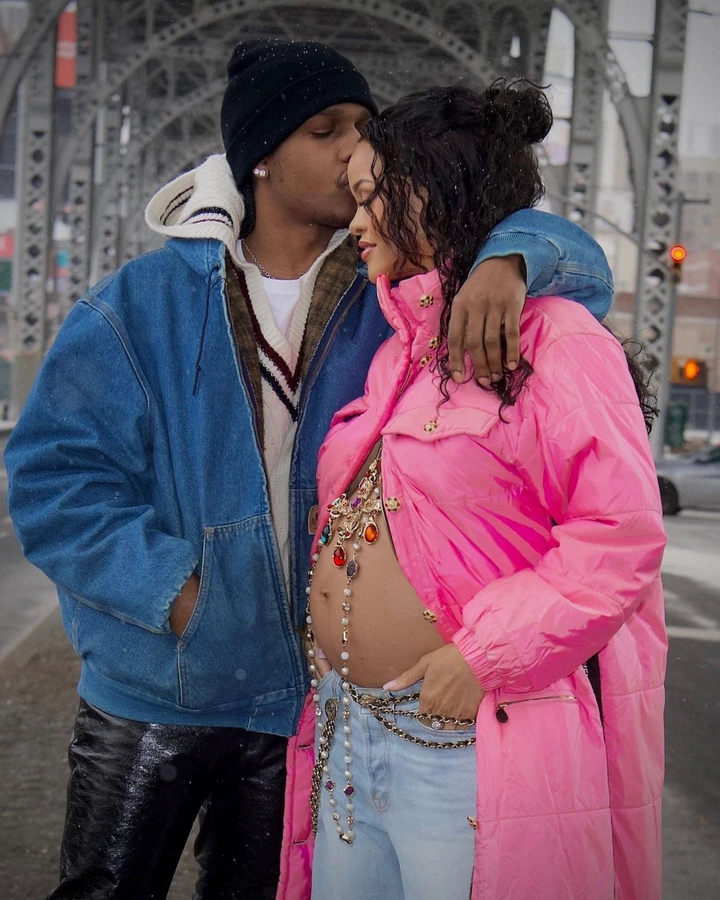 As the news continued to generate reactions on social media, Rihanna shared more photos of her pregnancy on Instagram a few days after. She captioned the photos - "How the gang pulled up to Black History month."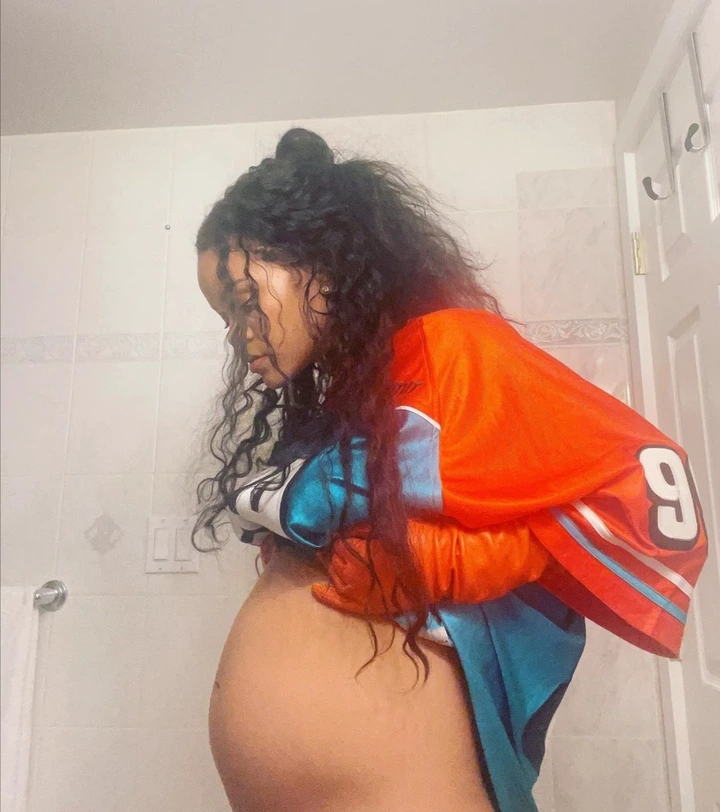 Over the weekend, there were claims by some news channels that Rihanna is set to marry Rocky in her native Barbados after the arrival of their baby.
It is quite interesting to see how the whole world is celebrating Rihanna's pregnancy. Some people believe that this should be the reality for black women, especially in America.
Rihanna's due date has not been revealed, but we hope that it will be a safe delivery when the time is due.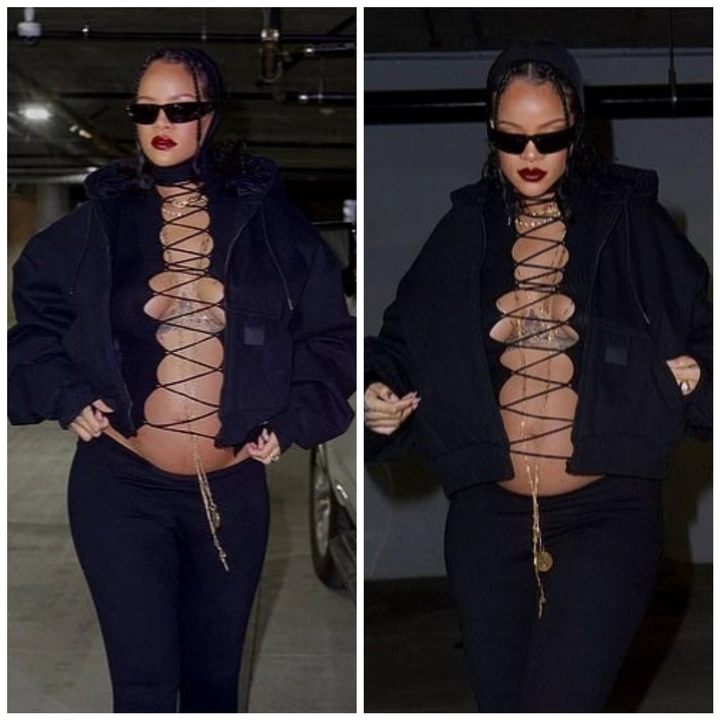 Photos credit: Instagram, Twitter.