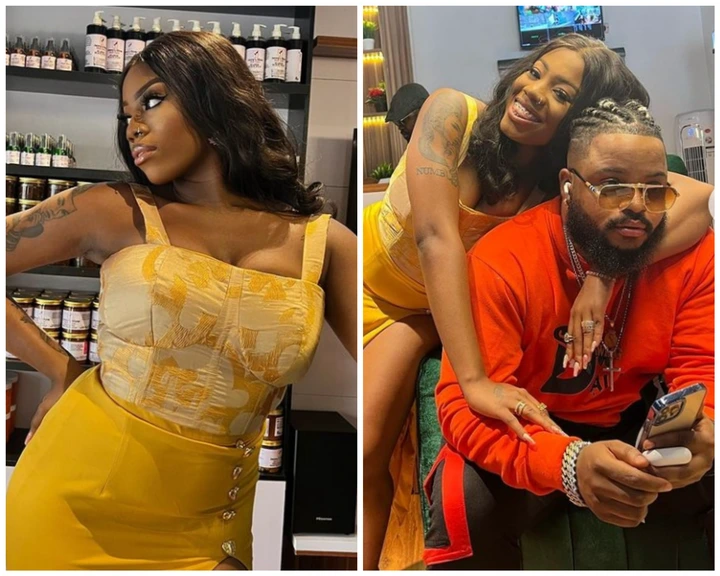 Have you ever had a photo with a person who seems to have other things bothering them instead of cheering up and looking excited in the image? For that is the look that was portrayed in an image shared by former Big Brother Naija reality stars colleagues Angel Smith and White Money, as Angel shared some images of herself looking thrilled in her timeline, but one of the images that featured White Money portrayed him looking gloomy.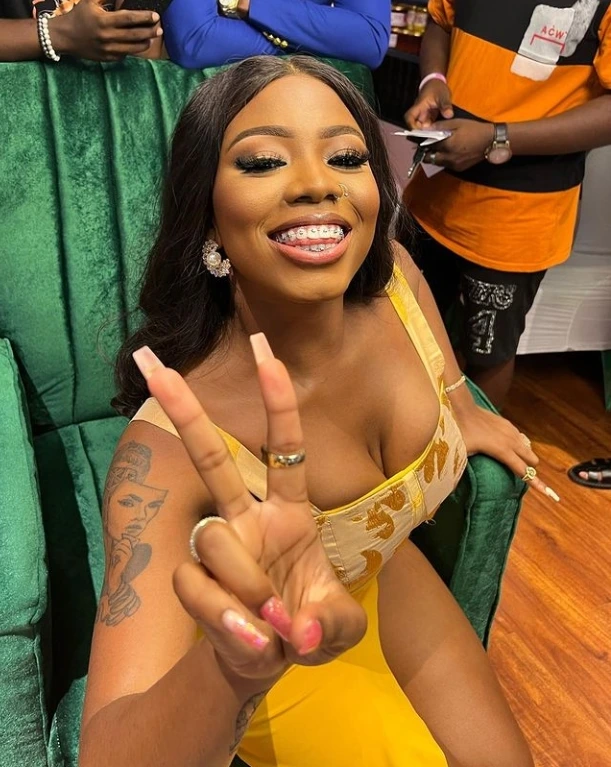 Well, the photos look like the two BBN stars were really on different moods, as they might have different things running through their mind, and for White Money, he obviously seems to have his attention placed somewhere else, while Angel seems to be in a happy mood, as she goes about her duties, and was quite cheerful, hopefully she doesn't let White Money mood out the flame that her appearance portrayed in the images she shared, as she is such a positive vibe.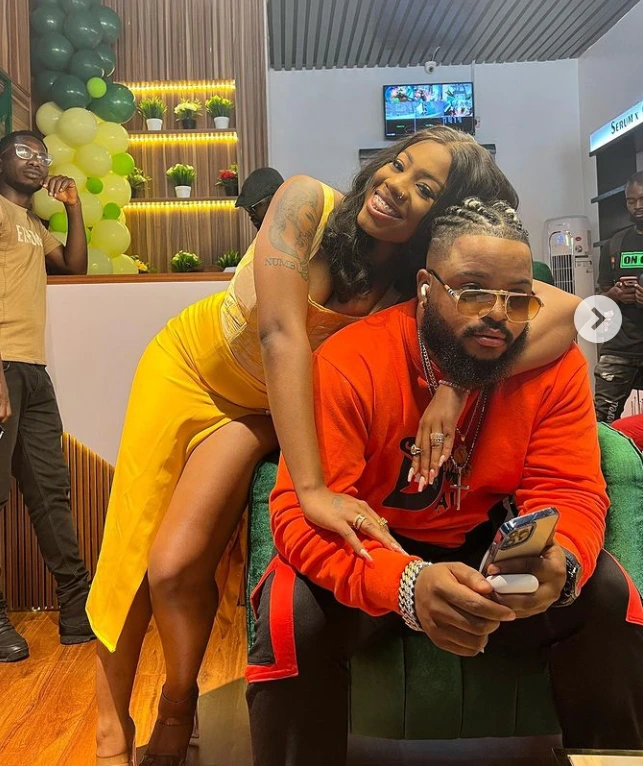 Angel who is always her usual self didn't hesitate to show how stunning she is, as she wore a yellow dress that that portrayed her beauty, and showed herself to her fans by sharing different post she struck in the images which she had shared, there is no doubt that she has such a good vibe attached to her personality which many of her followers admire, and we're quick to commend, given how appealing she looks.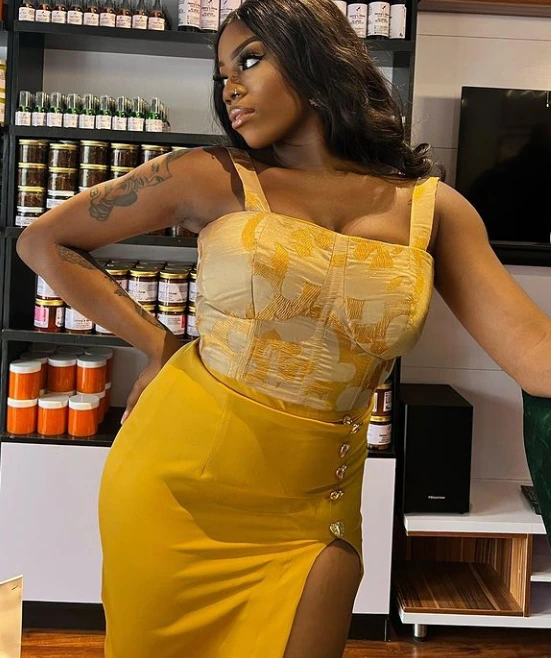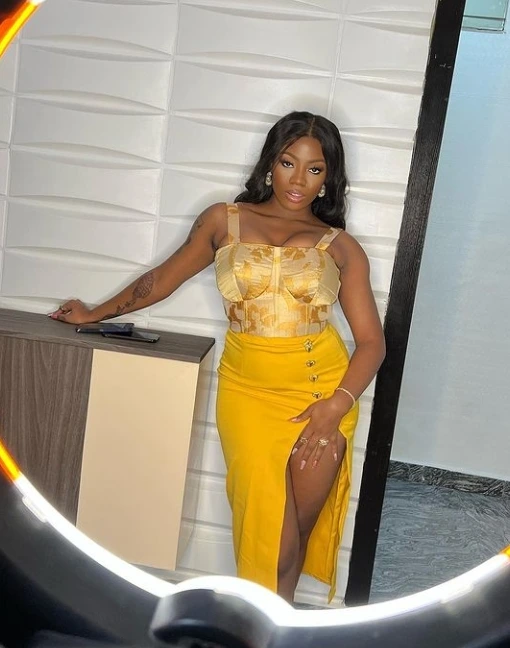 Images credit: Angel Smith Instagram page.