Few moments ago, Russian International player who plays for Italian club Atalanta scored a goal for his club in the UEFA Europa League and he showed off what was written on his shirt.
Russian player Malinovskyi who plays for Atalanta just scored a goal against Olympiacos, and after taking off his shirt we saw what was written clearly on his white inners and it reads; "No war in Ukraine."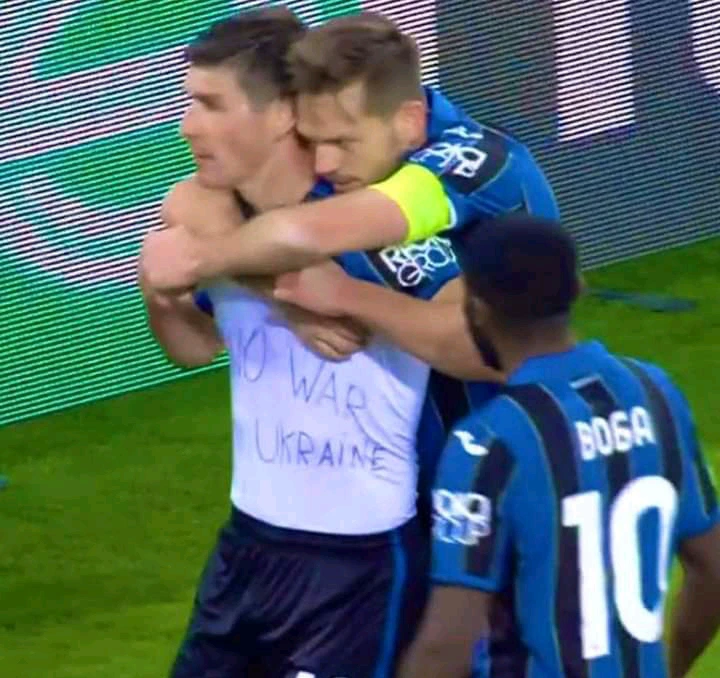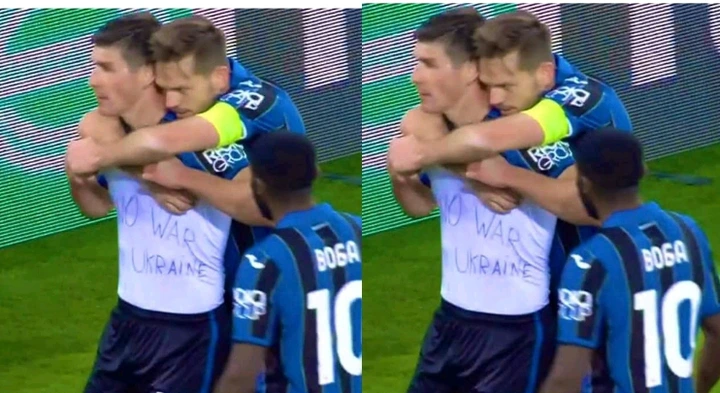 This has happened in the midst of news which emerged recently that European countries, Russia and Ukraine are at war.
Malinovskyi seems like he's trying to send a message to the whole world that there's nothing like a war happening in Ukraine, and his message might be right after all.