A 9years old Nigerian Instagram influencer 'Richie Rich' and a son to the Nigerian Billionaire popularly known as Mompha has been named/described as the world youngest billionaire who acquired his mansion and a lot of luxurious cars at the age of Six by UK news publishing company (The SUN).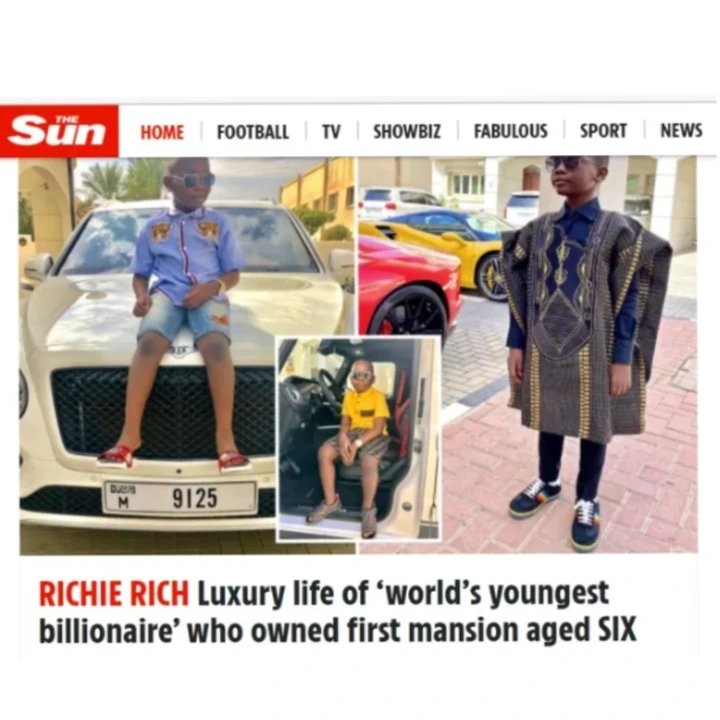 The UK news publishing company post the news on their website which captured the audience of social media users wondering how it could be possible. The article headline describes the 9years old boy as the world youngest billionaire who acquired his first mansion at age Six. They wrote 'Richie Rich luxury life of world's youngest billionaire who owned first mansion aged Six'.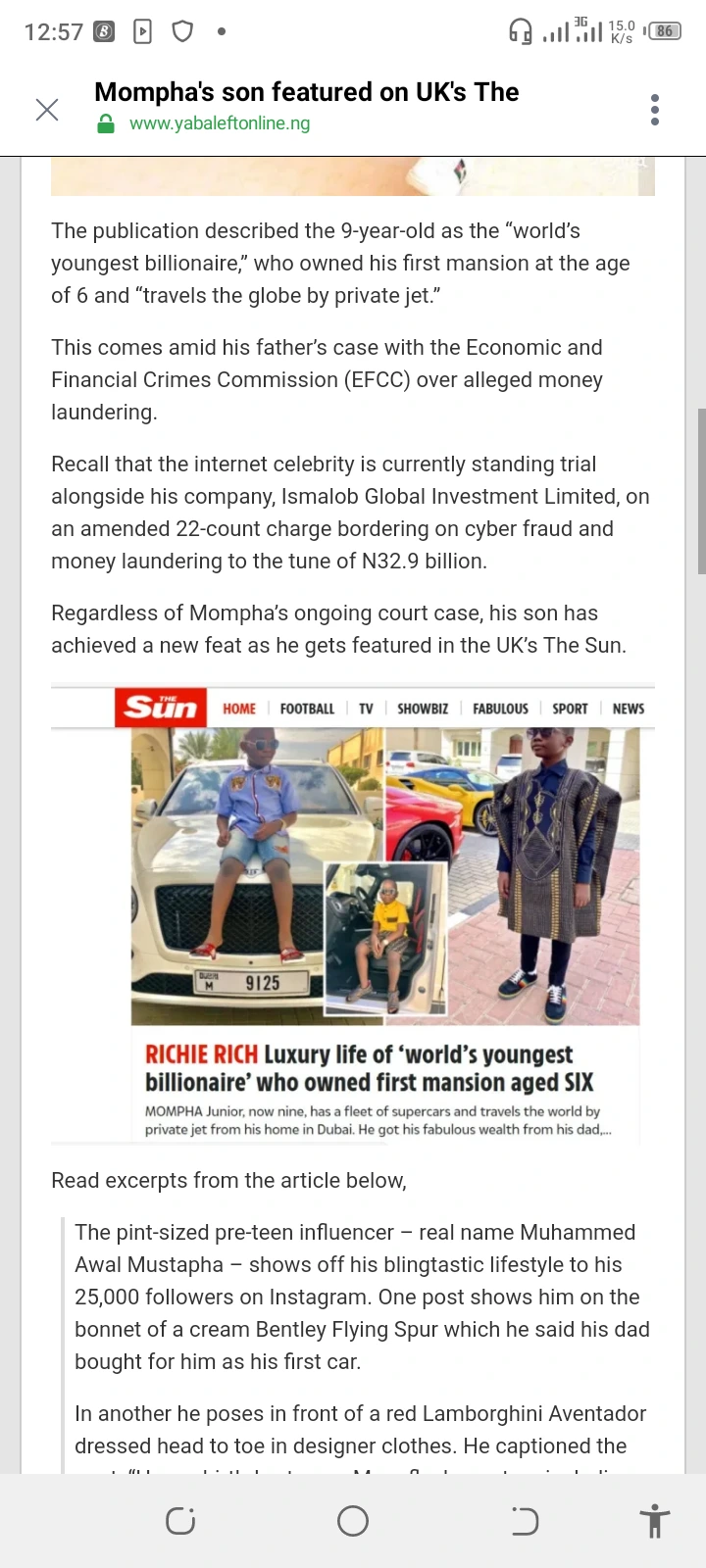 The news has now gone viral on social media platforms and many social media users have been reacting to the news of the world youngest billionaire from Nigeria.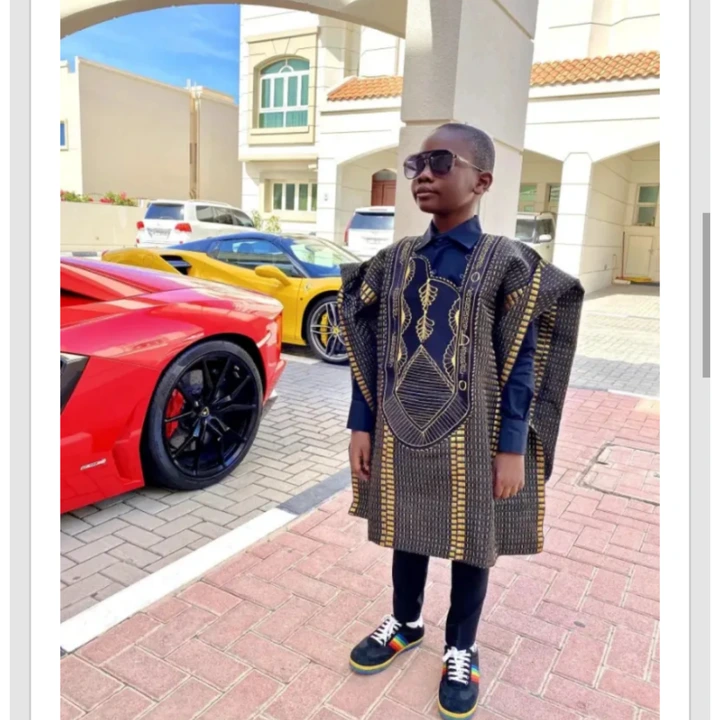 It really looks like it is written because the boy is always posing beside house and luxurious cars.