Currently, art has improved the appearance of many celebrities and some that couldn't showcase their body outside the public. The nature of artwork on the skin of many celebrities is one of the major reasons why they are popular and recognized worldwide. However, I would like to introduce us to Ash Soto, the girl who beautified her skin with the sketches of the map of the world.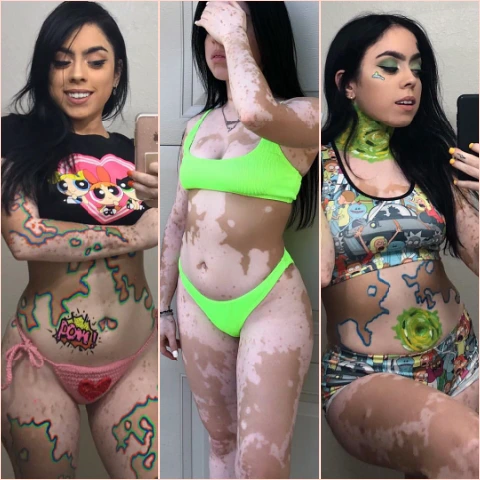 Ash Soto happens to be one of the famous Instagram stars, who have numerous fans on their Instagram page. She was born on August 24, 1995, in the United States of America, she is popularly known as the Instagram artist who once turned her Vitiligo into art.After posting her full pictures on her Instagram page, she later painted the patches of pigmentation, turning her skin into a canvass. With 160,000 Instagram followers, she attracted the attention of the public after drawing the map of the world and painting her skin with different colors.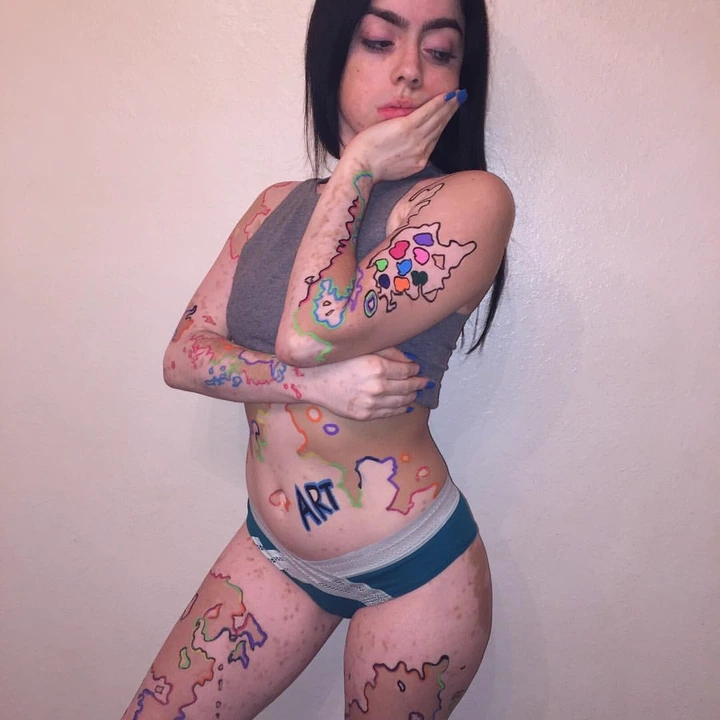 Earlier, the Astrologers insisted that her zodiac sign is Virgo. As a child, she grew up with her parents in Orlando, Florida, but was born in Massachusetts, and is of Puerto Rican descent. At the age of 12, she was diagnosed with Vitiligo, a disease that caused her skin to lose pigmentation.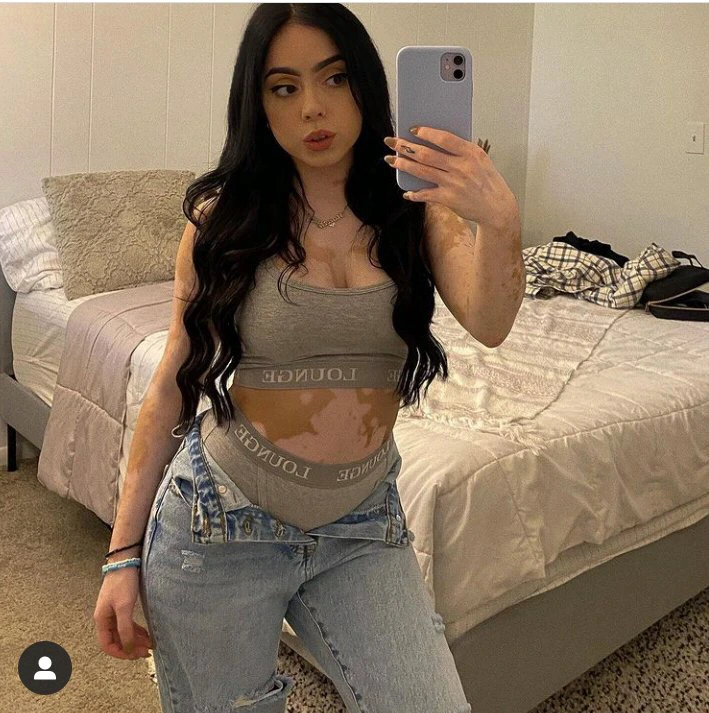 Due to the nature of the skin disease on her body, she was once ashamed of showing her body to the public. According to records, Ash Soto is not yet engaged in any serious relationship currently. After suffering from many unnecessary talks among her schoolmates, she has currently attracted much attentions on the social media platform by turning her rare skin into art.
Pictures of Ash Soto's lovely pictures.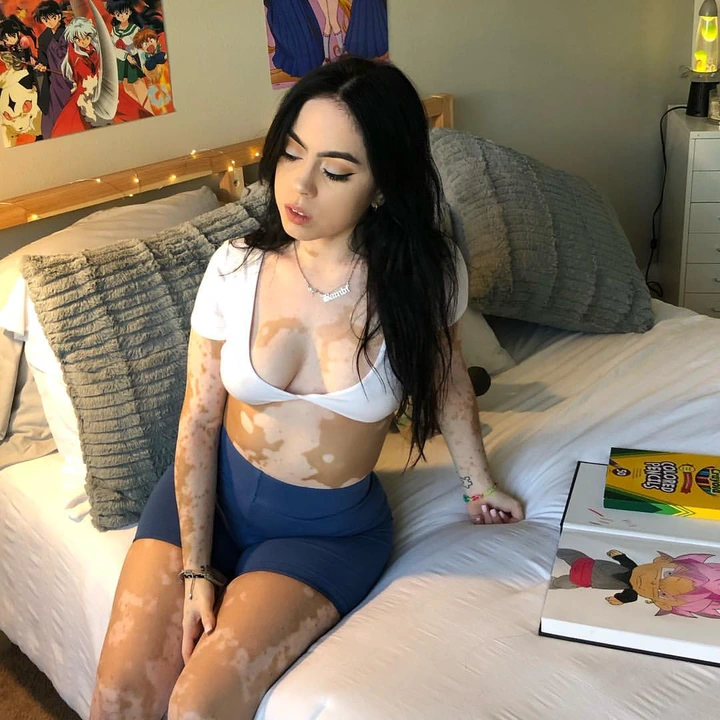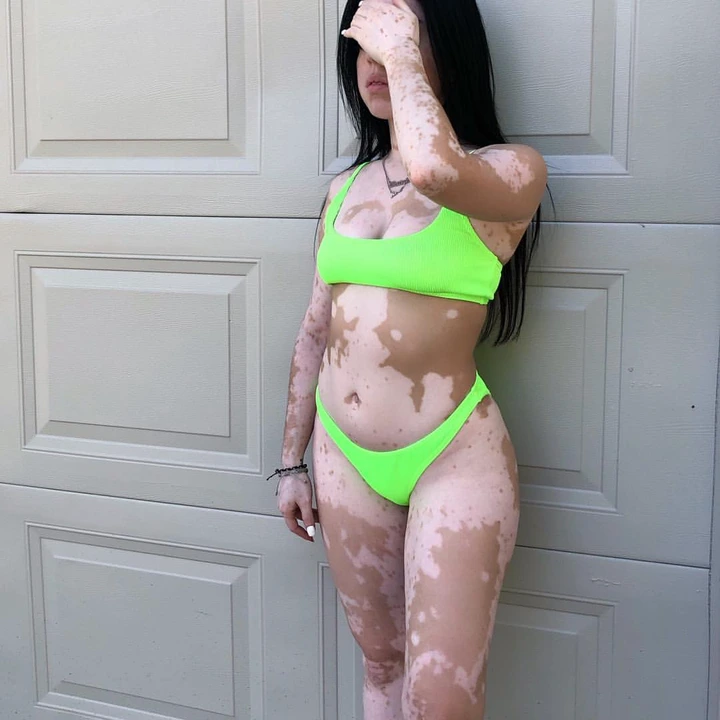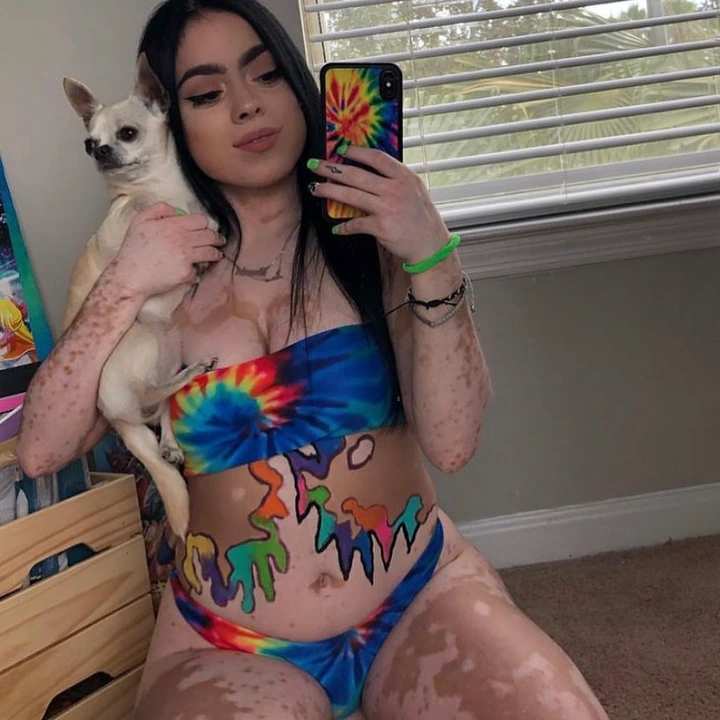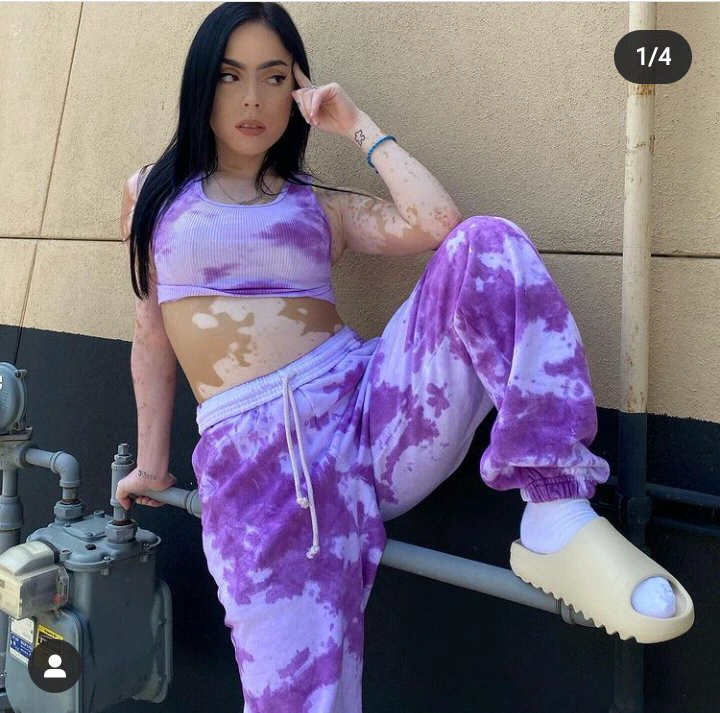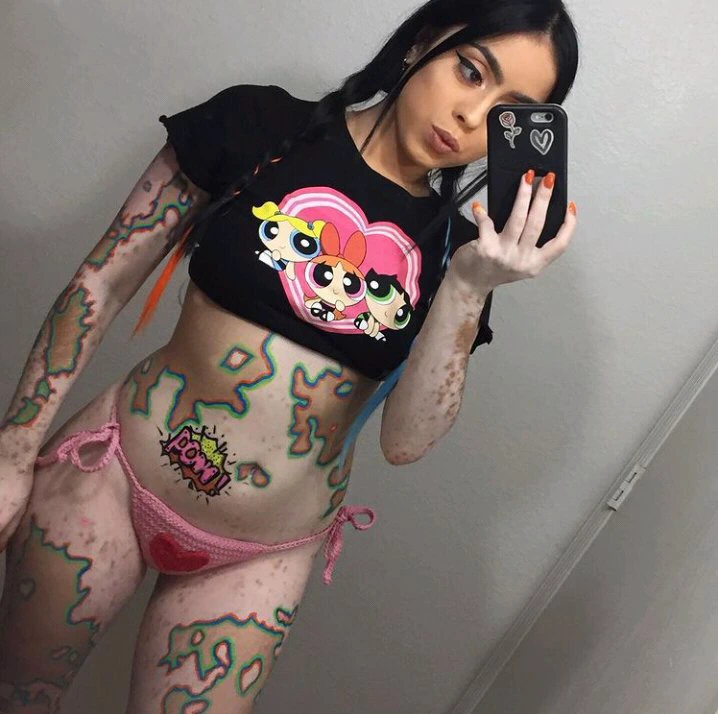 With this piece of information, I hope I have been able to show you some things about Ash Soto, the girl who beautified her skin with the map of the world.
If you find this article interesting, don't fail to click on the follow button for more of my updates.
Do you want to read more of my entertainment news? don't fail to check out for more of my updates.