Actress Caroline Danjuma has got a lot of people reacting after she posted adorable new photos of her on her Instagram. A lot of people had revealed what they felt about the new photos the actress posted earlier yesterday.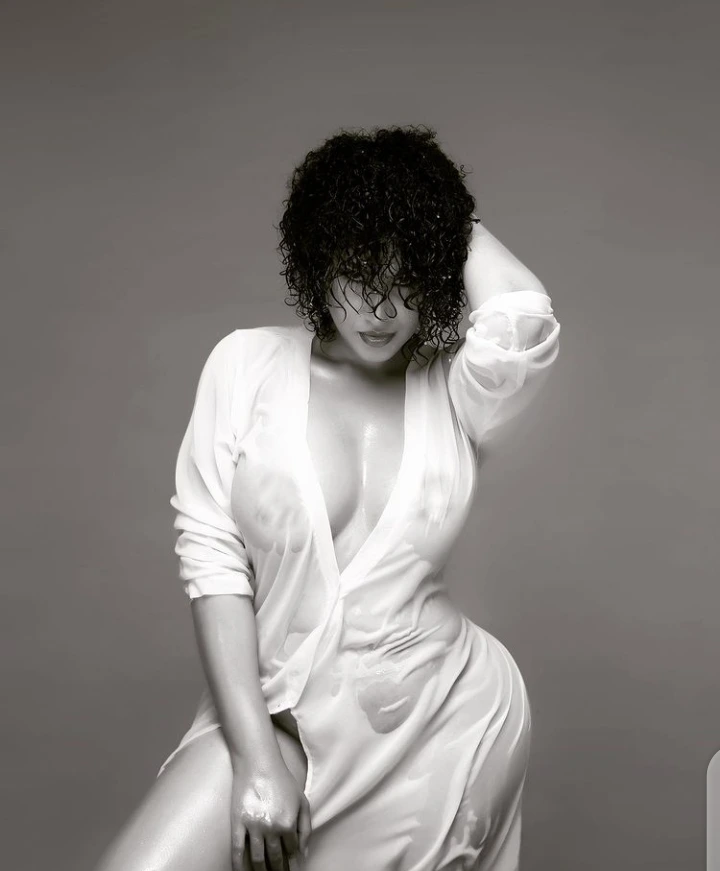 After Caroline lost her first Instagram account and opened another one, she has been posting her photos, but this particular one she posted got the attention of Beverly Osu, Efe and her fans due to the concept of the photo. The first 2 photos she posted, she was dressed in white and socked with water. While the last one she was using a towel to cover her self.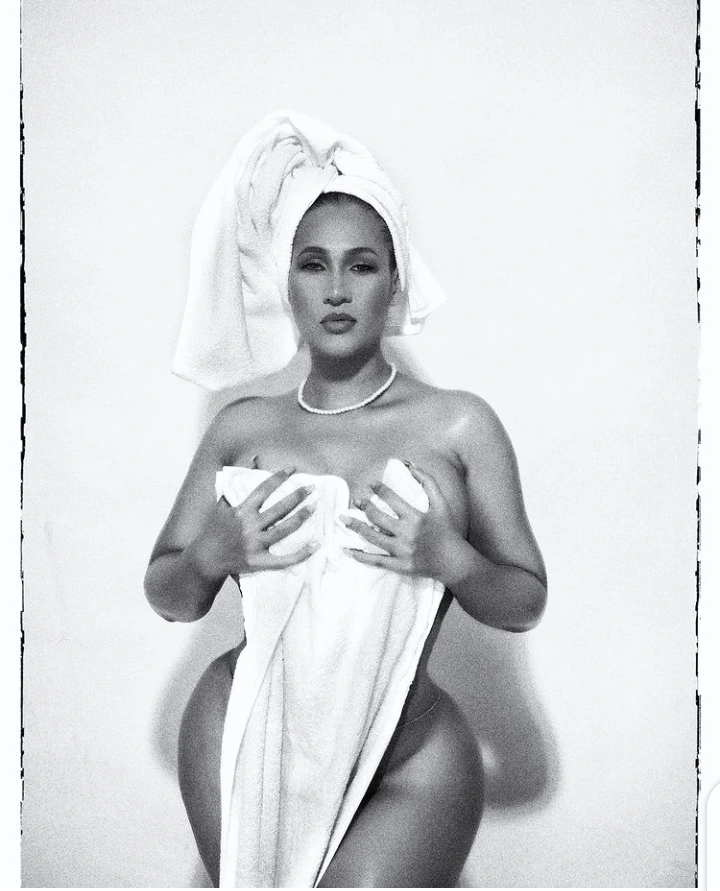 The photos are model-inspired photos, these are the photos models take mostly, that was why a lot of people were surprised at how actress Caroline could take such adorable photos.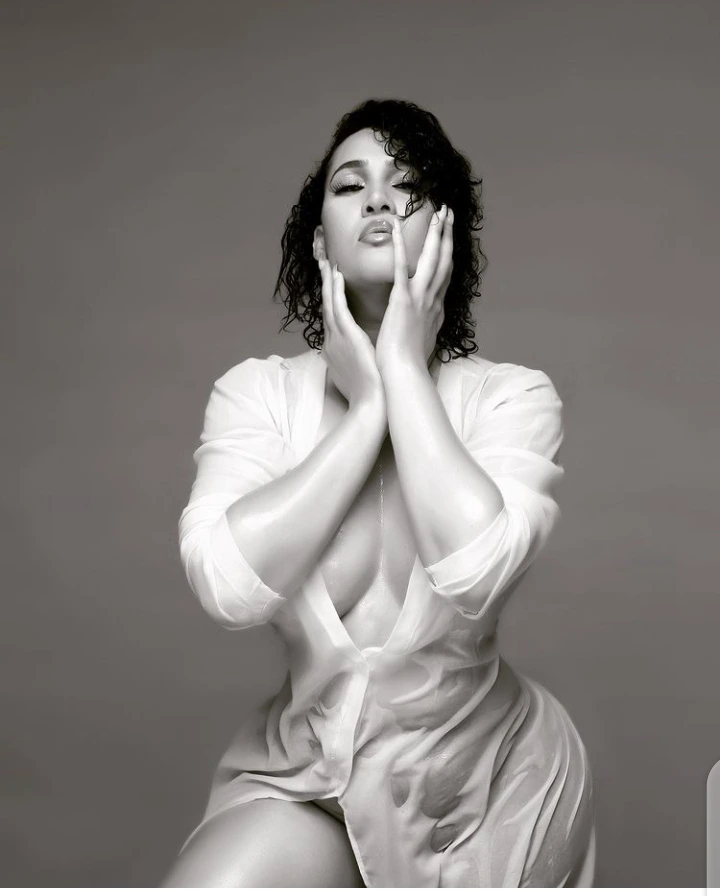 Every day, different celebrities posts photos and get a lot of compliments, a lot of people are always looking forward to their photos, videos and controversies, so when a photo like this comes up,there are always fans and celebrities who are able to say what they think about such photos or videos.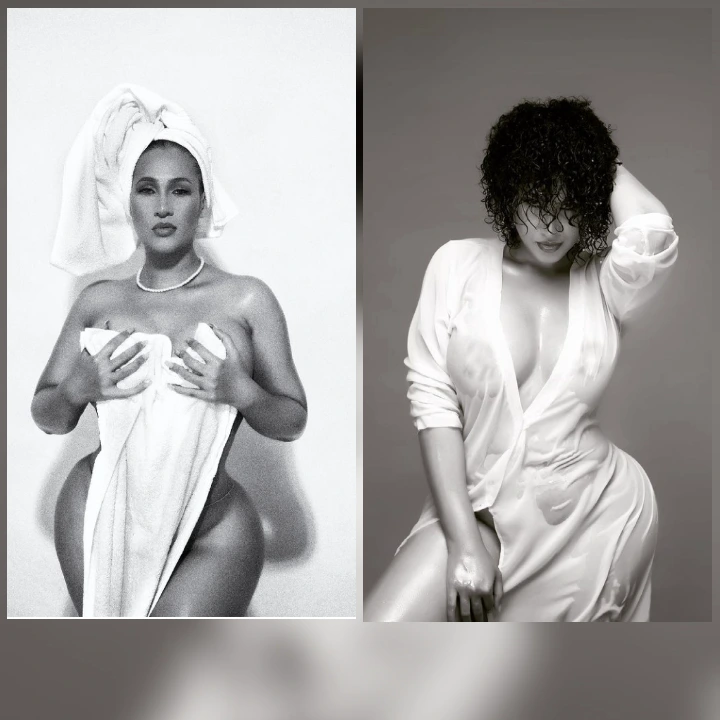 These photos of Caroline brought out her beauty and made her look extremly adorable. What do you think about her?