For thousands of years, statues and sculptures have astounded us. Some artists have incredible concepts and the ability to bring them to life. Some are constructed of marble, others of recycled materials such as knives, while still others are etched into natural landscapes.
Statues and sculptures were formerly designated for the wealthy's residences or used to worship religious figures or military figures. However, it is now more commonly employed as public art.
This style of art may now be found everywhere. You can find a sculpture or a statue in your local city. Some are, however, more spectacular than others.
Here Are 45 Incredible Sculptures And Statues From Around The World:
1) Knife Ange
This 26-foot sculpture was built in the UK from 100,000 donated knives. Alfie Bradley spent two years making the sculpture. Each knife, which was involved in a violent crime in England and Wales, had to be blunted so they couldn't cause more damage.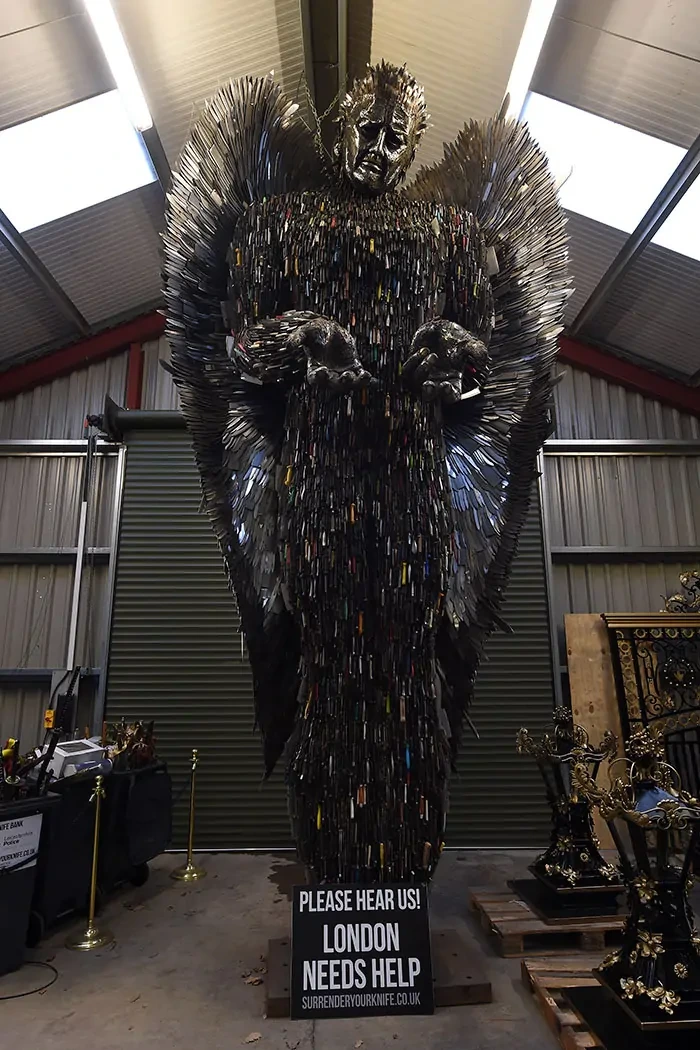 2) The Mustangs of Las Colinas
This amazing series of sculptures was created by Robert Glen and resides in Las Colinas, Texas. The movement in this piece is just incredible. The horses look like they are actually in motion.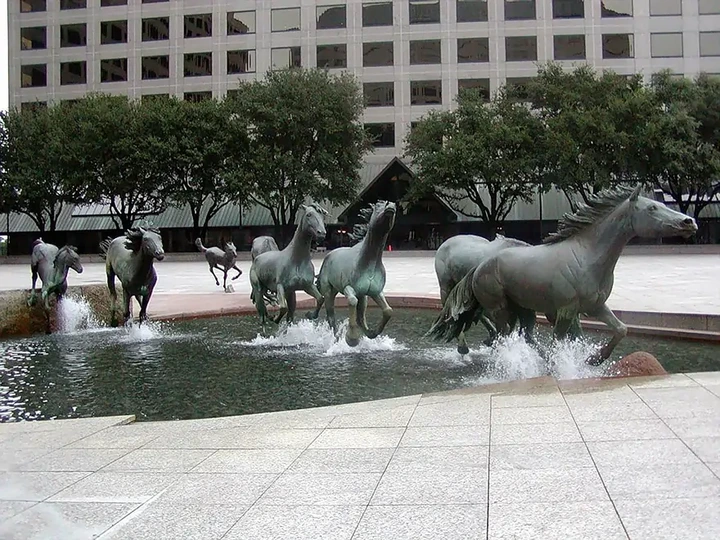 3) Spring Temple Buddha
Here we have the Spring Temple Buddha in China which was built in 2002. The statue was a total of 420 feet tall when it was complete. Three pedestals were added a few years later to bring the total structure to 682 feet tall.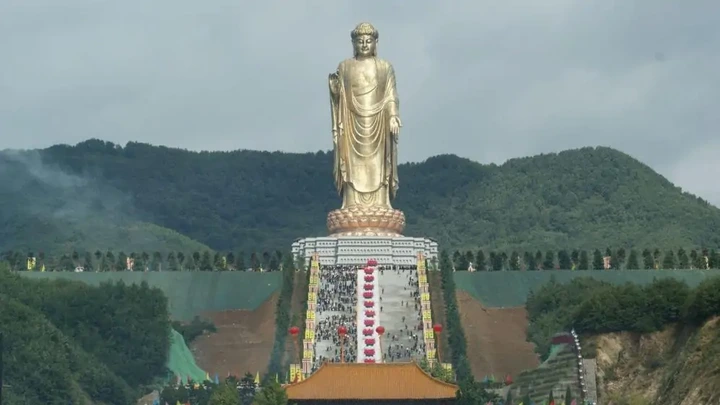 4) Expansion
This is a bronze casted sculpture that is pieced together an illuminated from within. It was created in New York City by Paige Bradley. The artist destroyed her first version of the sculpture.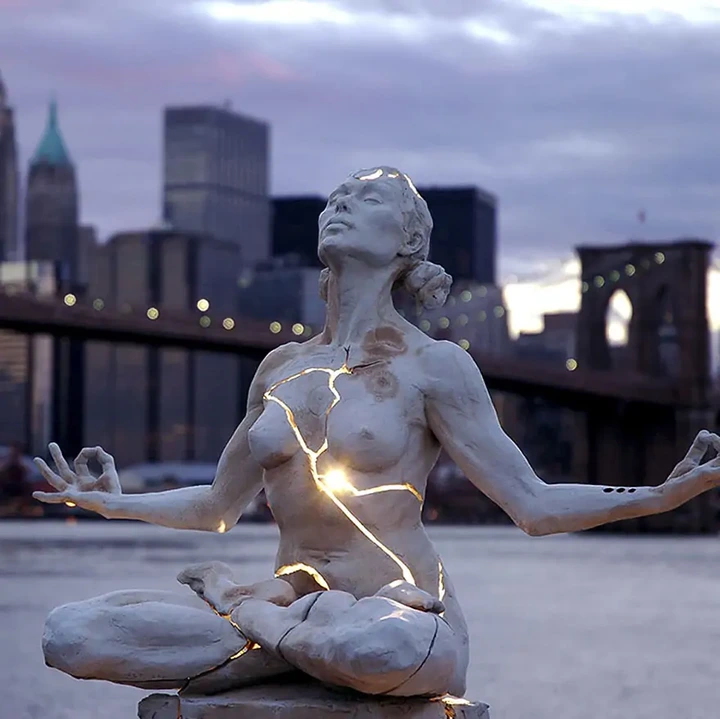 5) The Laykyun Setkyar
The Laykyun Setkyar is a 381 ft. standing Buddha statue. It's located in Khatakan Taung, Myanmar. It was built by Chief Abbot Ven.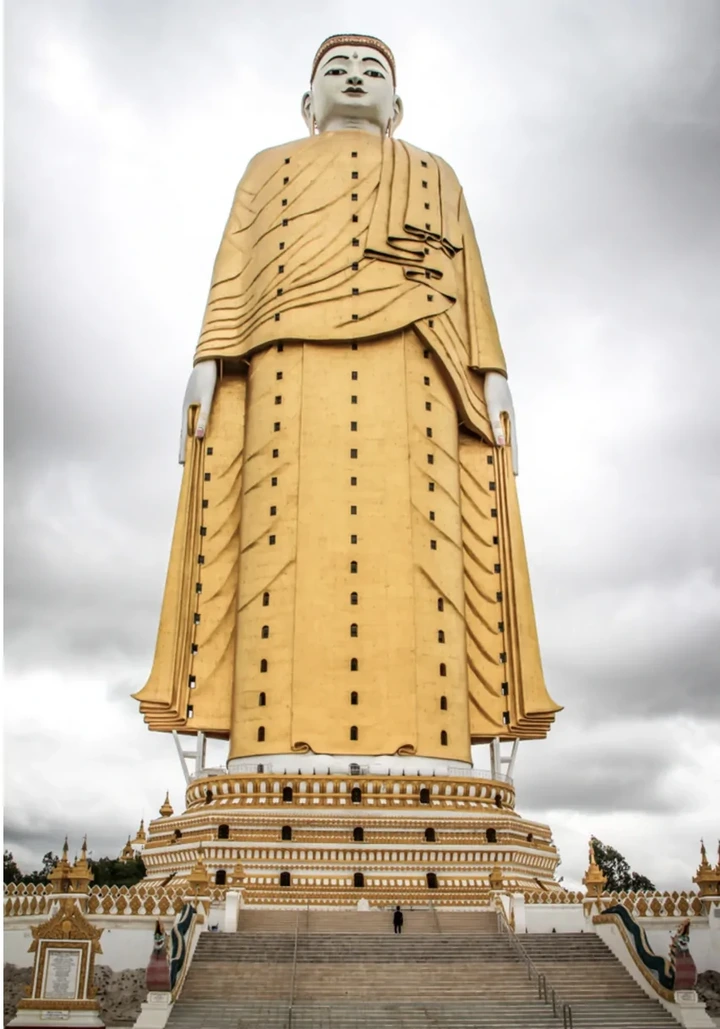 6) The Monument of An Anonymous Passerby
This eerie group of statues is located in Wroclaw, Poland. The sculpture shows 14 people sinking into the sidewalk and reemerging on the other side. It is interpreted as a memorial to citizens killed during a period of martial law in Communist Poland in the 1980s.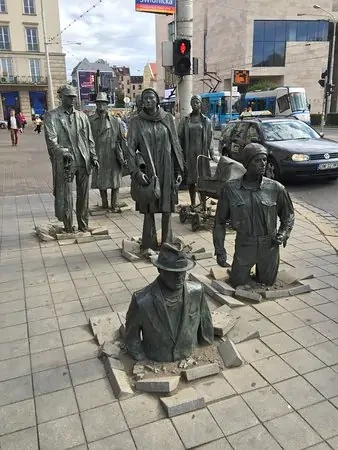 7) Transcendence
Transcendence is a giant salmon sculpture on the corner of Southwest Salmon Street and Southwest Park Avenue in Portland, Oregon. It was created by Oregonian Keith Jellum. It shows an 11 ft. salmon flying through the brickwork of the building above Southpark Seafood.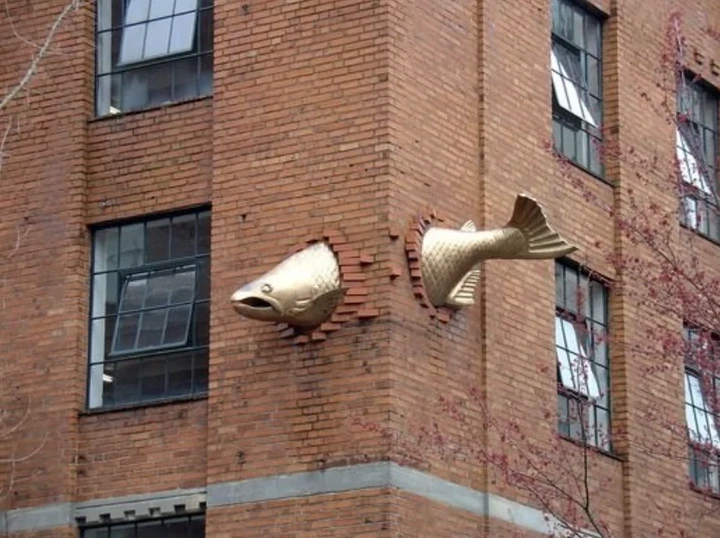 8) First Generation
First Generation is one of four sculptures that are a part of the People of the River series located at the Singapore River by Chong Fah Cheong. It shows five boys jumping into the Singapore River. The sculpture is a playful and exuberant and reminds one to remember the simple things in life.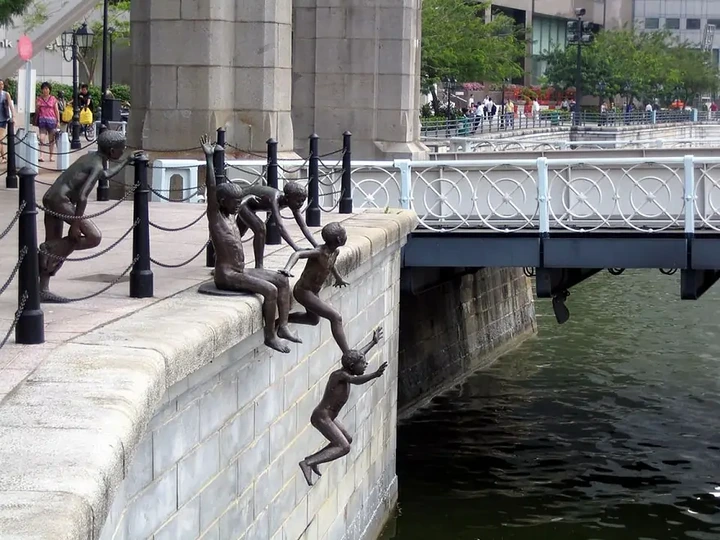 9) Shoes on the Danube Bank
The Shoes on the Daube Bank is a memorial in Budapest, Hungry to memorialize Jews who were shot and thrown into the river by fascist Arrow Cross militiamen during World War II. It was conceived by film director Can Togay and was created on the Danube River with sculptor Gyula Pauer. Those who were killed were ordered to take their shoes off before they were shot at the edge of the water causing their bodies to fall into the river and be carried away.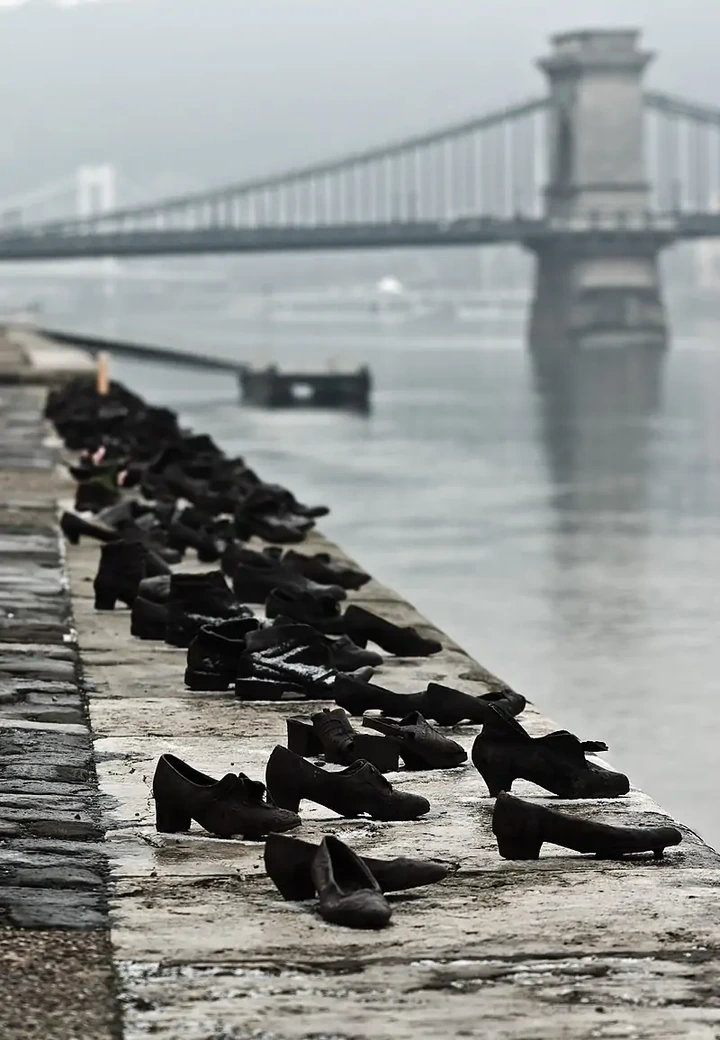 10) The Knotted Gun a.k.a. Non-Violence
The Knotted Gun was created as a memorial to John Lennon who was shot and killed outside his New York City home in 1980. It was created by Carl Fredrik Reuterswärd who was a personal friend to John Lennon and Yoko Ono. There are currently 31 copies of the sculpture placed around the world. The Knotted Gun is a symbol of The Non-Violence Project.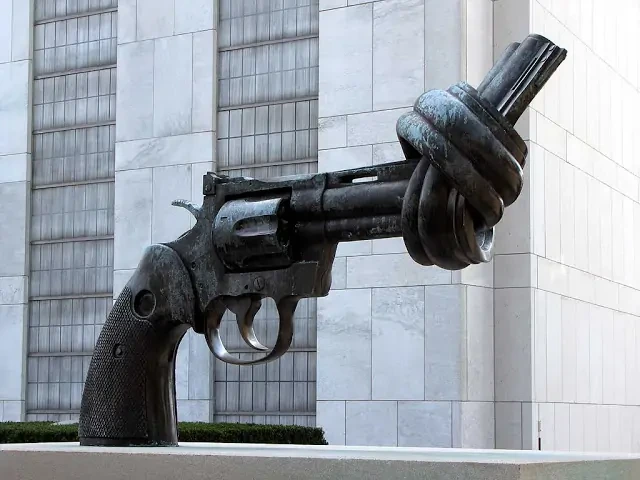 11) Freedom Sculpture
The Freedom Sculpture represents struggling to break free of your mold and achieve freedom through the creative process. It is made of bronze and was created by Zenos Frudakis. It's located at 16th and Vine Streets in Philadelphia, Pennsylvania.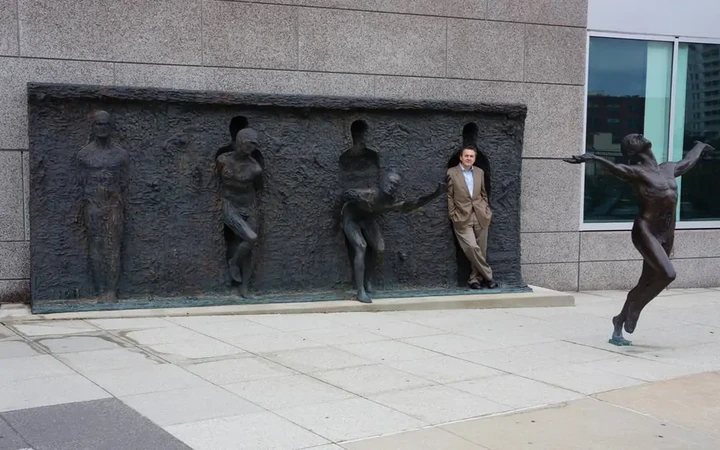 12) The Release from Deception
Il Disinganno, also known as The Release from Deception, was created in the 18th century by Francesco Queirolo. It features an angel helping a fisherman to untangle himself from a net of deception. The statue has been admired for the beautiful and delicate craftsmanship of the net. It was completed in 1754 and is located in the Sansevero Chapel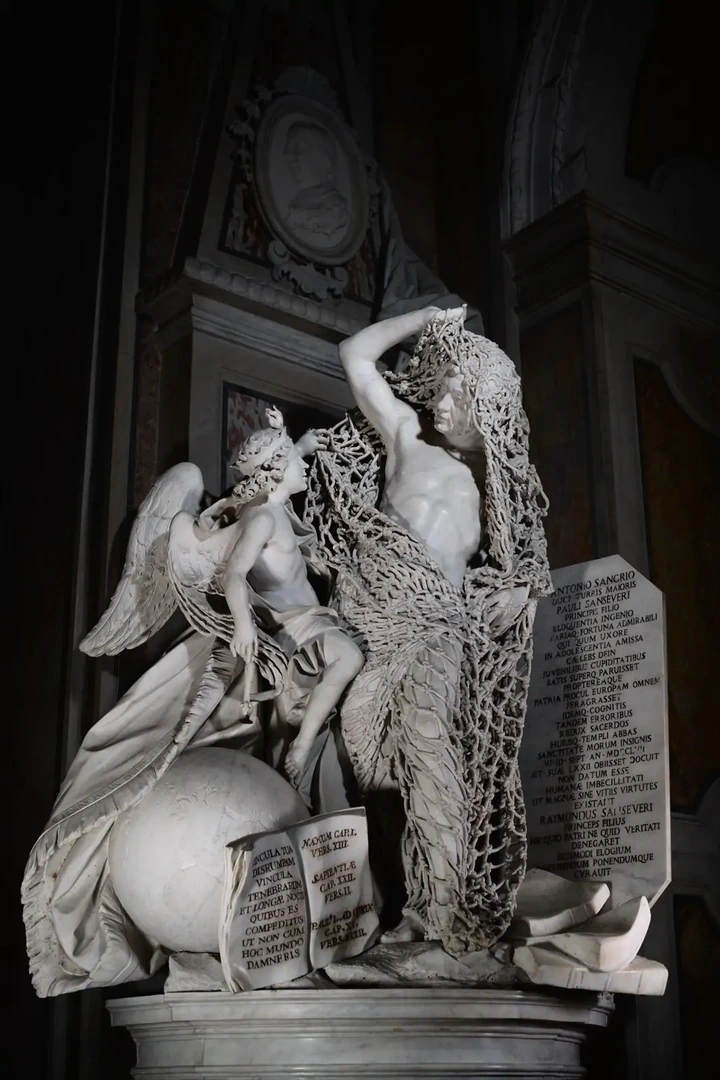 in Naples Italy.
13) The Black Ghost
This creepy piece looks like it is slithering out of the sea. The Juodasis Vaiduoklis, or The Black Ghost, is located in Lithuanian and is 7.8 feet high. It was created by Svajunas Jurkus and Sergejus Plotnikovas and shows an eerie figure with skeletal hands holding a lantern and climbing out onto the dock.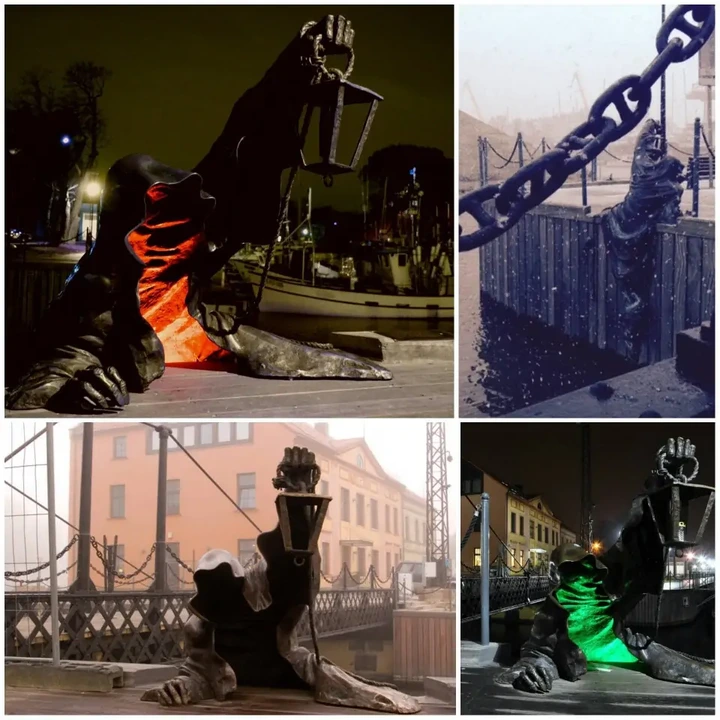 14) Les Voyageurs
Les Voyageurs, or The Travellers, is a series of gravity-defying sculptures in Marseille France. They were built between 2013-2014 by Bruno Catalano. Their suitcases are weighing them down and are also their only means of support.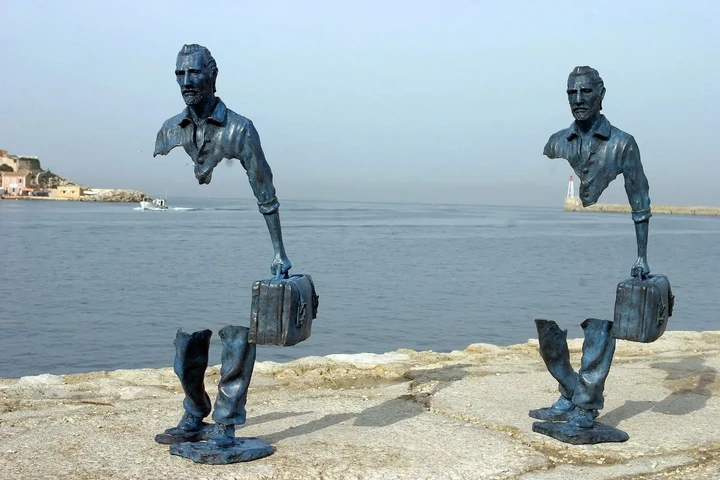 15) Nelson Mandela
This bust of Nelson Mandela was created by Marco Cianfanelli. The profile spans 50 steel columns and is 21.32 and 29.52 feet. They are shaped in such a way that it looks like Nelson Mandela from a certain angle but different from another angle.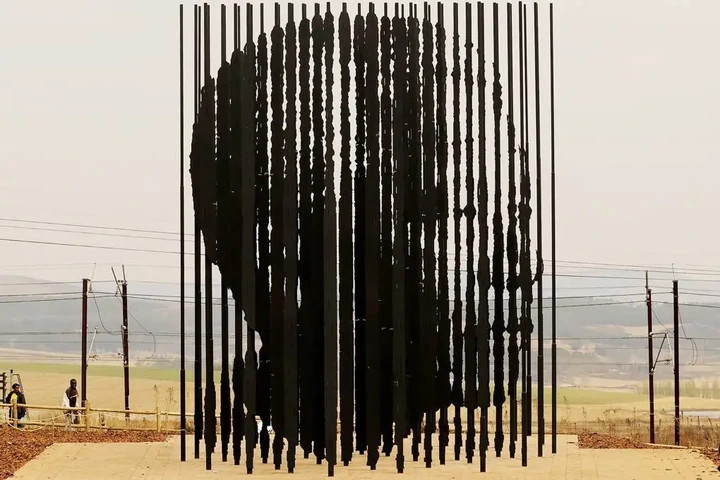 16) Vaartkapoen
This piece is located in Brussels, Belgium. The policeman being caught by a "rogue of the canal" was created by Tom Frantzen. It is meant to represent "the youth making the authority falter."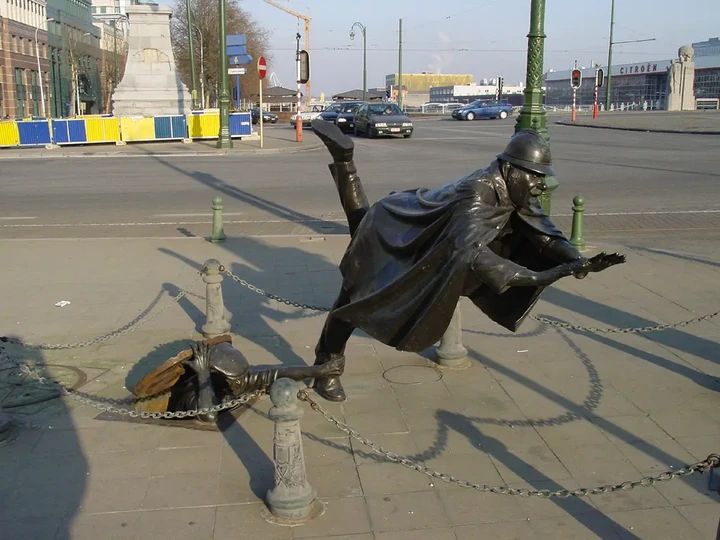 17) Cattle Drive
Cattle Drive is an exquisitely realistic herd of cattle in Pioneer Plaza in Dallas, Texas. It represents the longhorn cattle drives along the Shawnee Trail in the nineteenth century. It was created by Robert Summers and includes 49 bronze steers that are six feet high along with three cowboys on horses.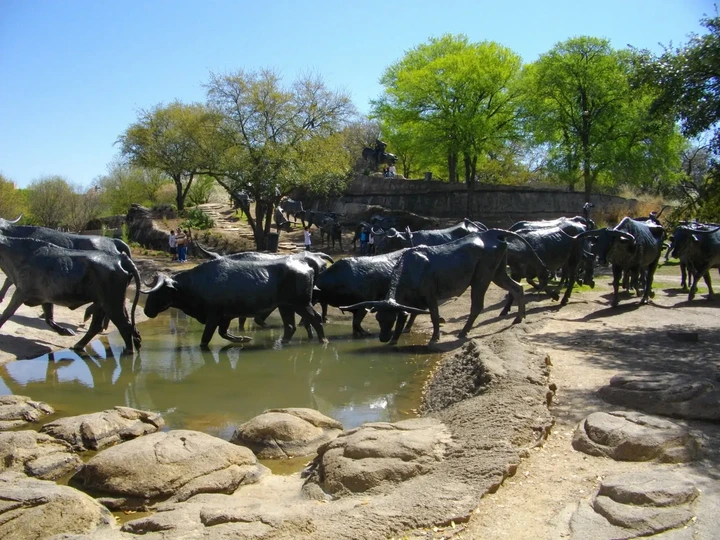 18) Maman
This massive spider is called Maman. It was sculpted by Louise Bourgeois. There are 32 marble eggs in its abdomen with the rest of it made of bronze.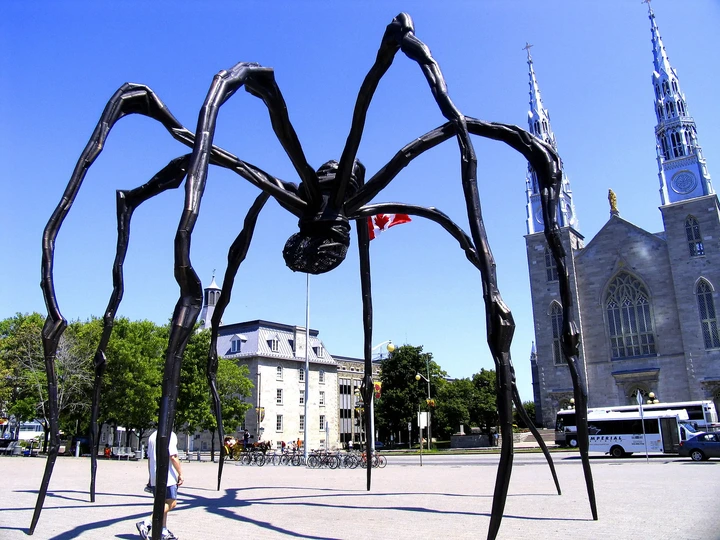 19) Hippo Sculptures
This sculpture makes this walkway look like a body of water where hippo like to swim. The sculptures are located at the African Animal Area in the Taipei Zoo in Taiwan. The project was conceptualized by former zoo director Chen Pao-Chung.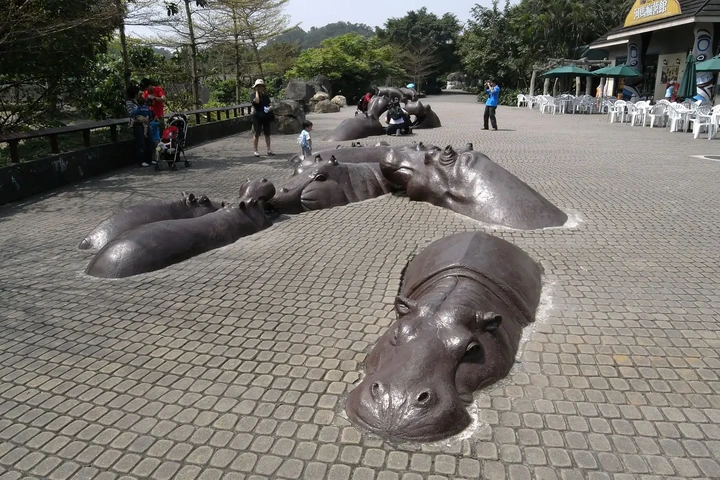 20) The Architectural Fragments
The Architectural Fragment is a sculpture by Petrus Spronk located at the State Library of Victoria on Swanston Street. It looks like a library sinking into the sidewalk. It was built in January 1993.