km
Multi award music star and rapper Nicki Minaj has gone unclad to celebrate her birthday.
The music star shared a series of nude photos on her Instagram page
Posting on Instagram, the US singer and rapper captioned the images: "Say Happy Birthday to da Bad Guy."
The controversial rapper posted the first picture in which she was wearing a pink wig as she held a birthday cake in one hand covering her bare breast with the other. The second picture showed the rapper completely naked while Sterling a teddy bear as she smiled back at the camera while her behind was on full display in the picture.
The final pics showed her leaning forward while balancing the cake in one hand while using the other hand to cover her bossom
Here are the photos,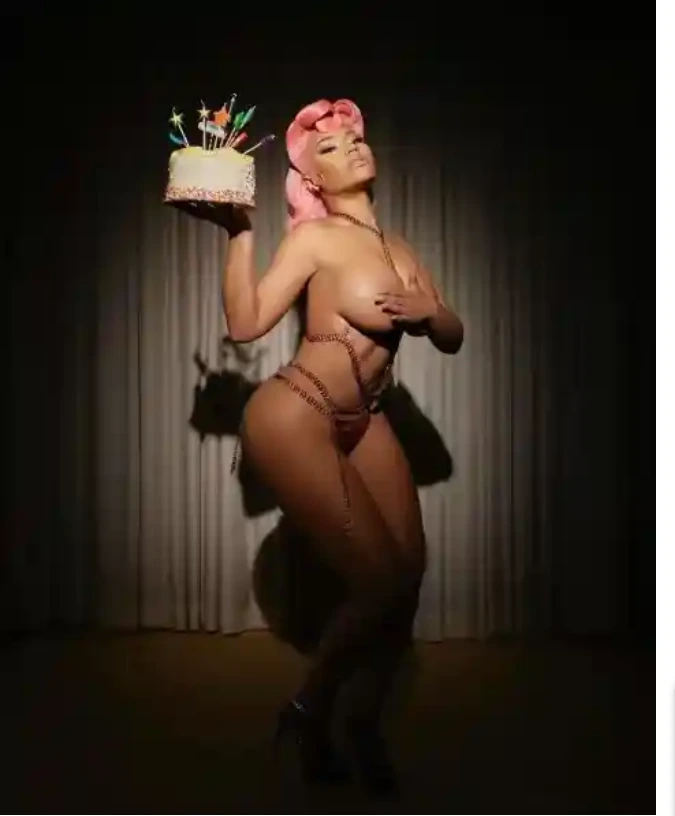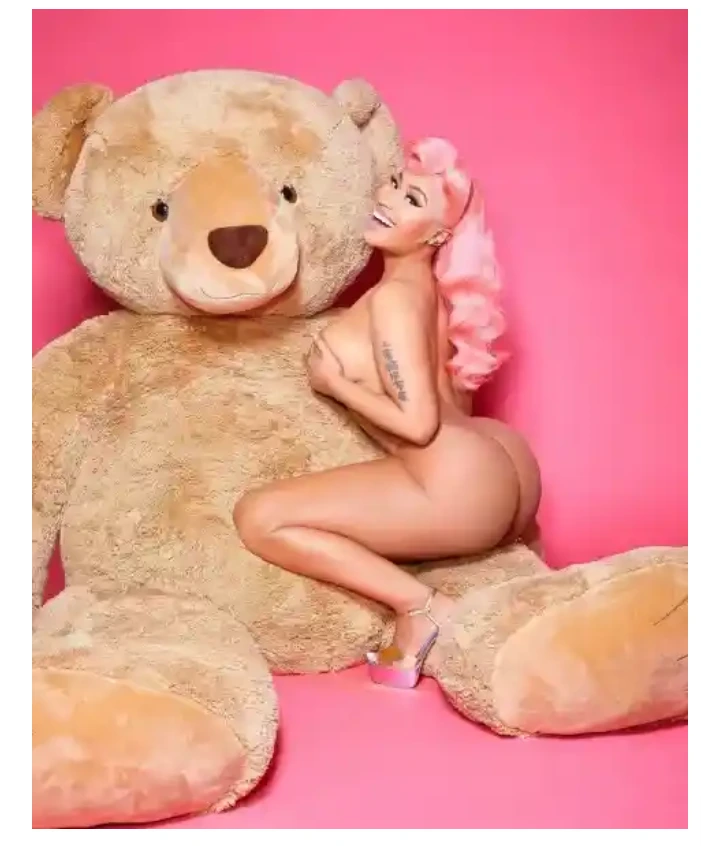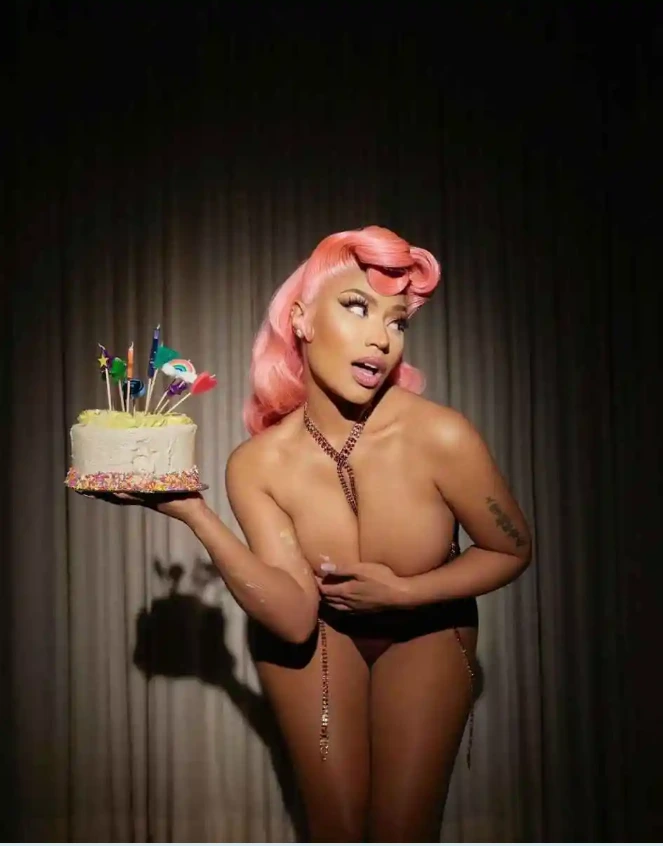 Her post prompted well-wishes from celebrity friends including Soulja Boy, actor Skai Jackson, producer Murda Beatz, and singer Tamar Braxton.