A Nigerian man has narrated how he reunited with his mother, Hajia Sarah Obiwanne, after 43 years of separation. Martin Obiwanne revealed the incident that separated him from his mother during his interview with Adelani Adepegba.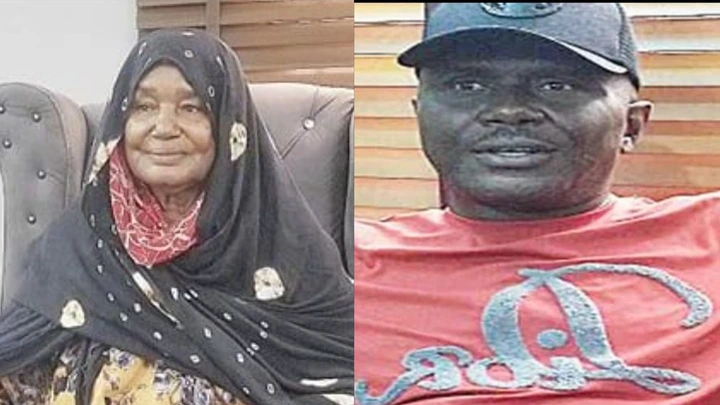 Narrating his ordeal, Martin said, "I grew up not knowing my mum. I had already replaced my mum with my elder sister, Stella Anyanwu. I often posted my sister's picture to celebrate her role as my mother during Mothering Sunday. I was a kid when my father relocated to Nigeria. We relocated after the war broke out in Chad. He lost his job with the Embassy and could not go back there after the war. My father and mother did not remarry after we relocated."
Revealing why his mother did not relocate to Nigeria with his father, Martin said, "My father told her he was relocating to the village (Avutu in Imo). However, due to the low level of development in the village then, I believe she declined based on these reasons, but now, I do not think she would go back to her country. There are more than 50 Chadian women married to people from my village at the moment. My mother and another Chadian woman were the only women married to people from my village back then, and that other woman died. When you go to a place where you do not speak the language, you may not be comfortable. I believe that was why she was reluctant to leave Chad for Nigeria.".
Discussing his mother's stay in Nigeria, Martin said, "When my father he brought my mother to our village in Imo State after their wedding. However, there was no electricity in the village; the road was bad, and no potable water at the time. Everything has since changed. I do not think she would want to leave Nigeria again after visiting our village. I believe my village is even more developed than the capital of her country now."
Hajia Sarah Obiwanne says she is uncertain if she will stay in Nigeria.