Fashion is the physical representation of one's personality to the public, the way you dress will influence how people will address you in public. Inem Peter is a beautiful young woman, her taste in fashion is high and unique. She has a curvy body figure, making it hard for people to take their eyes off her in public.
Below are 3 fashionable moments of hers in certain dress styles, and how well it complimented her body curves.
1. The jumpsuit.
Inem Peter never waste a moment to look chic in outfits, slays perfectly in the patterned jumpsuit. The dress style is body-hugging and outlines her body structure perfectly, making her the center of attention at events. The jumpsuit is armless, having a thin black material run across her shoulder to hold the piece of outfit together.
Her well toned skin does well, blending with the color of the dress style perfectly. It's hard to have a fashion disaster, with her high intellect about fashion and what it entails.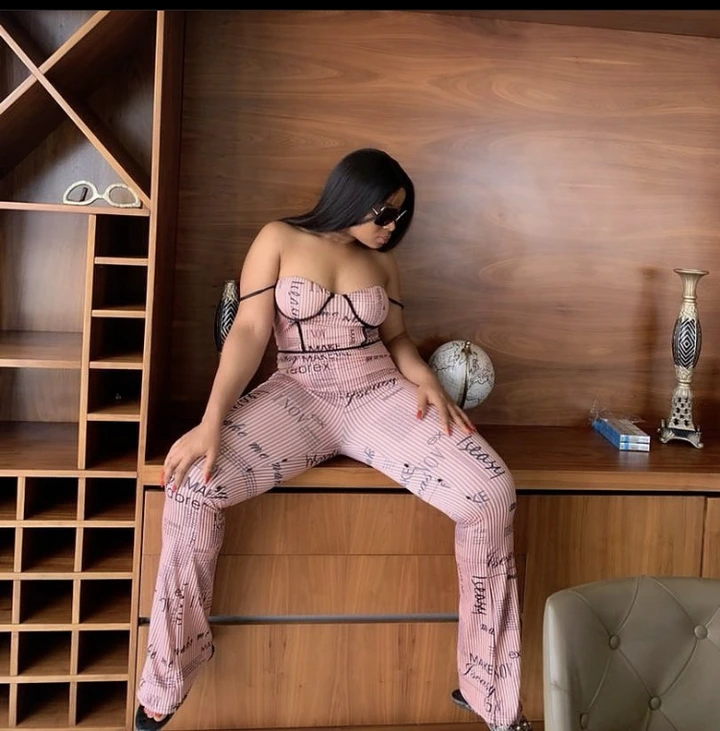 2. The long gown.
This is another dress style rocked by the beautiful woman, complimenting her body structure perfectly. The long gown is popular among influential women, wanting to look spectacular at their various events. Inem peter rocked the long black gown with style, having shinning ornaments all around it to make it unique.
The dress style is long-sleeved, making it suitable during the cold weather.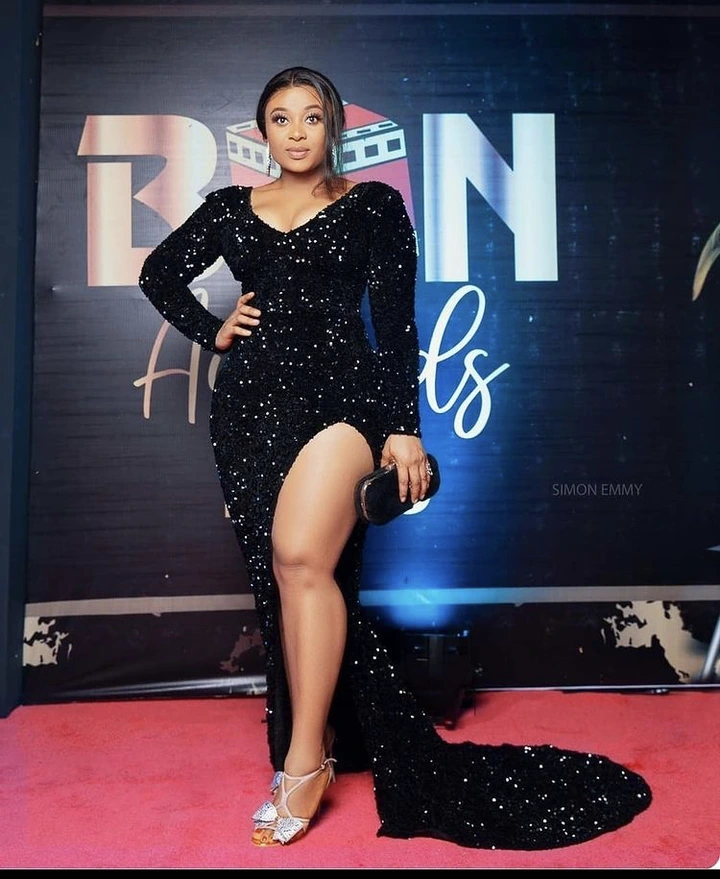 3. The short gown.
Many women don't like rocking this outfit, they claim it show off sensitive parts of their body. Inem Peters changed the narrative, slaying exquisitely in it. She made an everlasting impression on the women of her peers. The short gown is transparent with stripes, having black inner material to cover up the sensitive parts of her body.
This dress style is suitable for recreational outdoor activities, since it's body revealing, making her the center of attention.