Nicki Minaj is an household name in the entertainment industry.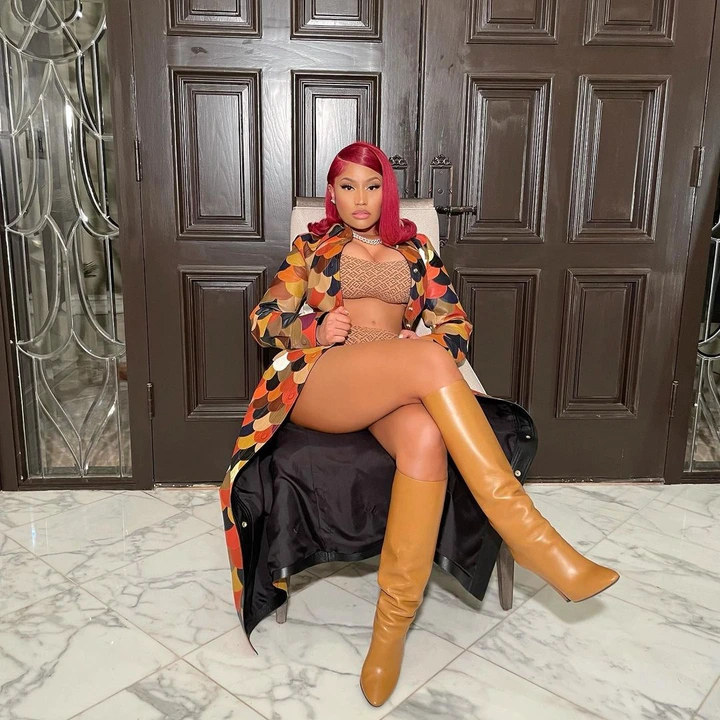 Being a mother doesn't stop her from posting sultry pictures of herself on her social media. The fact that these pictures are some of the reasons why she is famous on social media.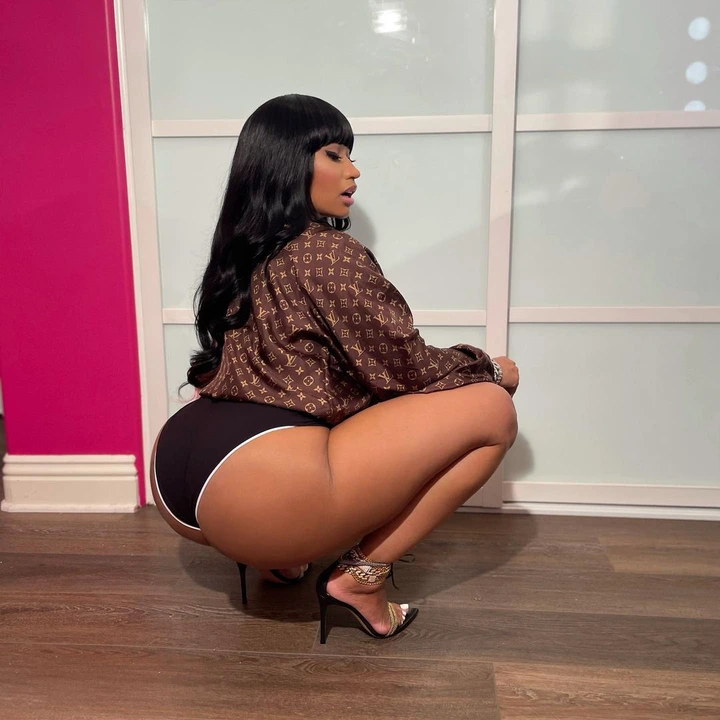 Nicki Minaj Shares New Pictures of an artistic piece of art someone did for her. As reported by the artist, the work took 3 months of hardwork and he is so glad that it paid off. This is a replica of the statue of liberty sculpture of Nicki Minaj and she believed that this is a very rich piece of art from a talented artist.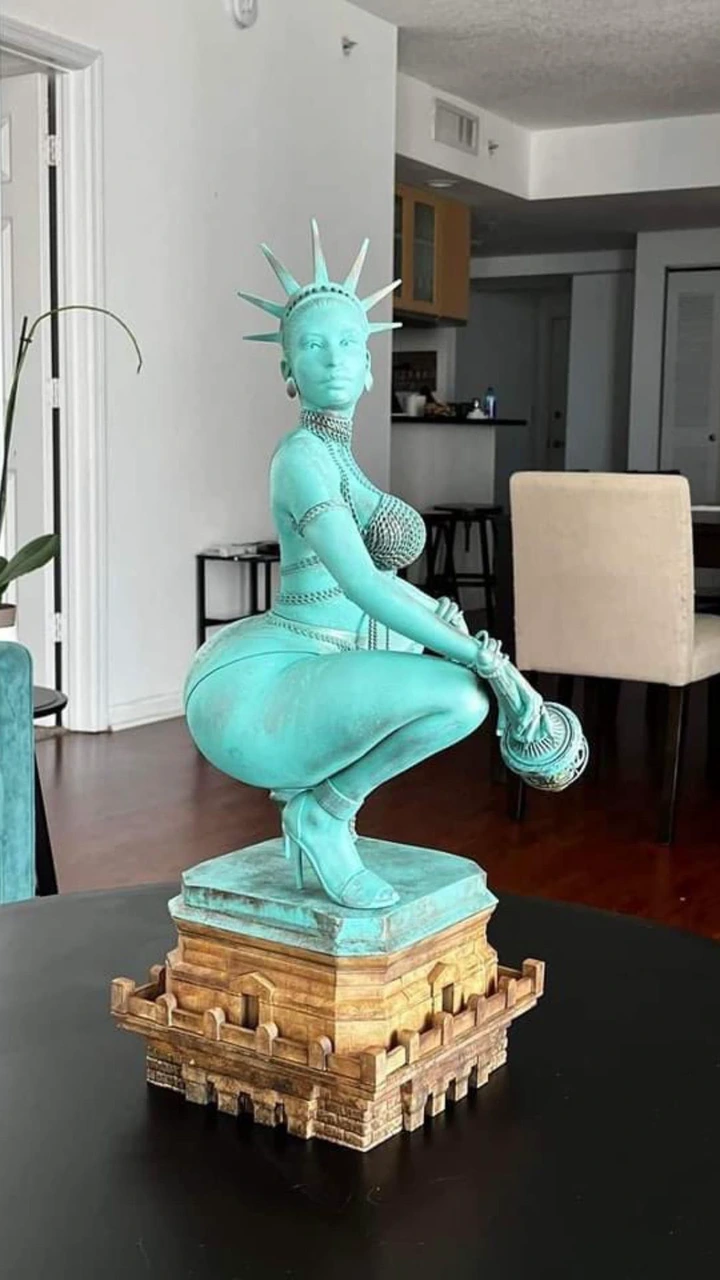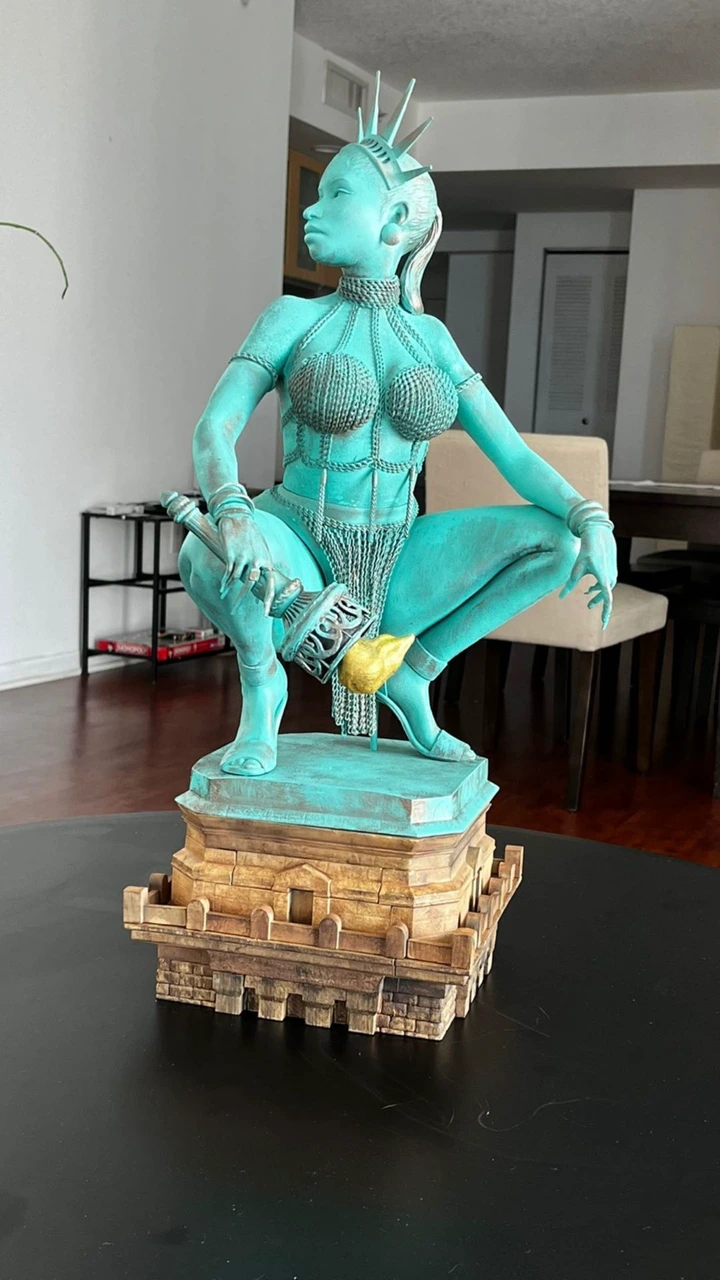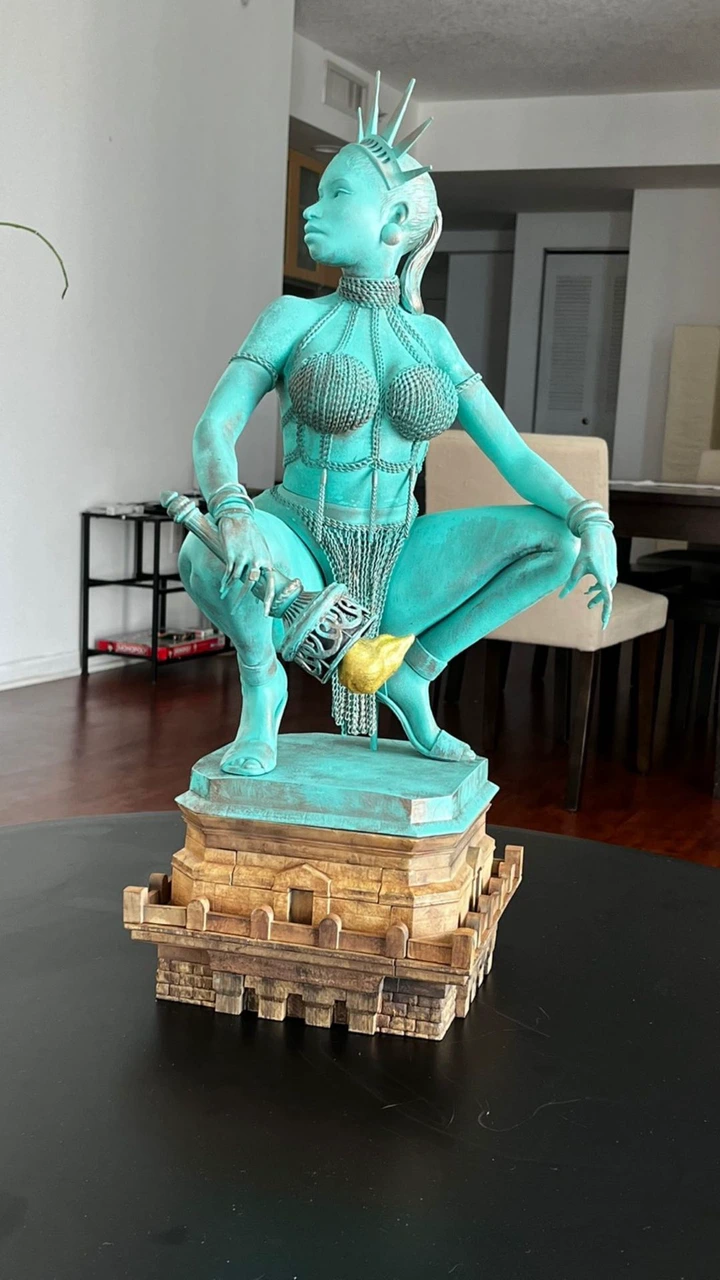 Photo Credit: Nicki Minaj on her Instagram story.
This is such a lovely piece of art and it hasn't been delivered to Nicki Minaj yet but there is a chance that she will want to have this beautiful sculpture of herself anytime soon.