Fashion is the physical representation of one's personality to the public, the way that you dress will influence how people will address you in public. Moyo Lawal is a beautiful woman, she knows her way around fashionable outfits. Having a thick body is to her advantage, making her the center of attention at events.
Below are 3 fashion moments of the beautiful woman, and how well she looked rocking the dress styles.
1. The long black gown.
Moyo Lawal slayed this dress style with passion, making a bold fashion statement in public. The black gown is long and overflowing, complimenting her body curves perfectly. The dress style consists of a black material and a transparent material, sewn together to make it unique.
The long-sleeved outfit is suitable during the cold weather, having shinning ornaments to make it glow in the dark.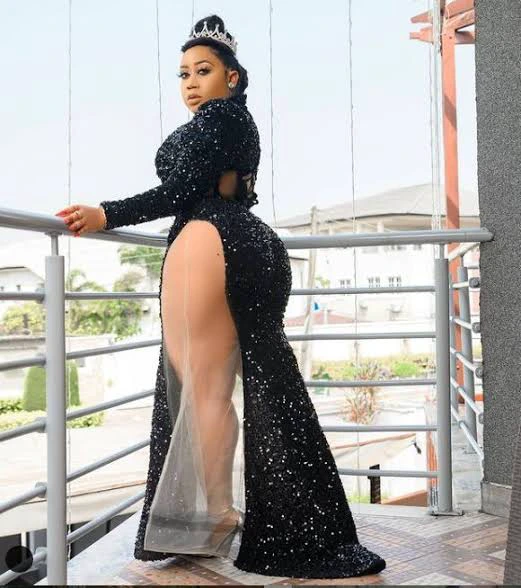 2. The long yellow gown.
Moyo Lawal showed the public that she is a fashion goddess, rocking the outfit that makes a bold statement in public. The yellow gown is long and body-hugging, outlining her body curves perfectly. The dress style is plain, having no styling nor ornaments on it. It is an armless outfit, suitable for informal events.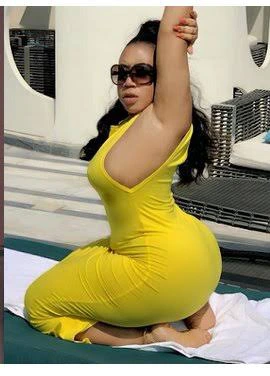 3. The yellow jumpsuit.
This is another outfit rocked by the beautiful woman, showing off her smooth, sensitive skin. Many women love the jumpsuit because it is a decent outfit, covers up the sensitive parts of their body. Moyo is no exception, she slayed in the short jumpsuit with style.