1. Jackie B's customized Swarovski blazer.
In the photo below, Jackie B wore a black fitting Swarovski blazer with white designs on the upper part. This blazer was made specially to sit on Jackie's body because it provided her with adequate fitting. This outfit can be recreated for ladies with any type of fabric whether it's Ankara, lace, satin, or other fabrics.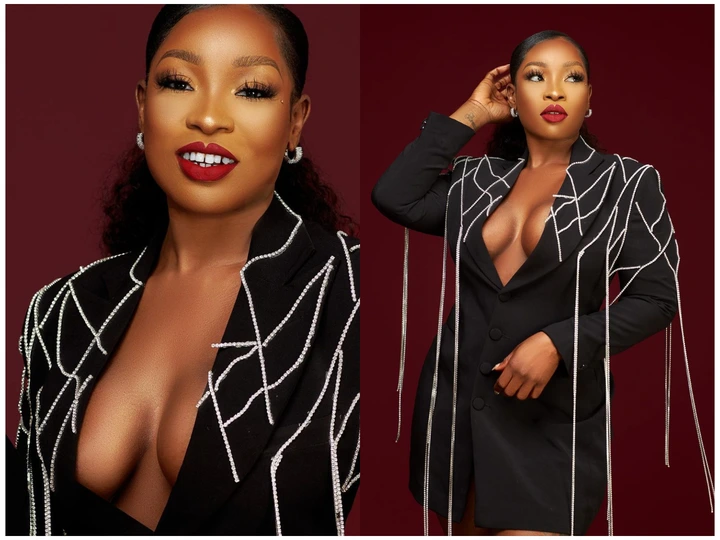 Image credit: @thejackiebent
2. Angel's red see-through gown
Angel looks great and classy in long outfits, this is evident in the photo below. The BBN star wore a red low cut gown made from transparent lace fabric. Ladies can rock the outfit below to weddings, parties, and other social gatherings.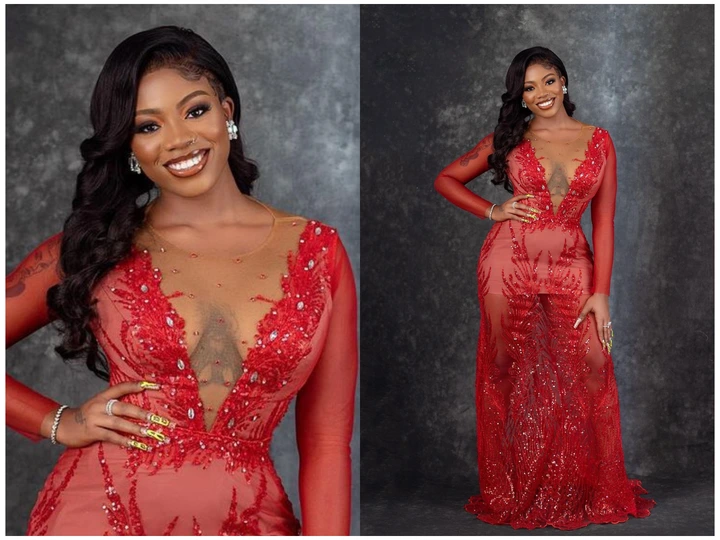 Image credit: @theangeljbsmith
3. Jackie B's crop top and high waist trousers
High waist trousers are amazing especially when they are worn with crop tops. Jackie B's outfit below can be made for ladies who love to look chic, such an outfit can be worn to hangouts or dates.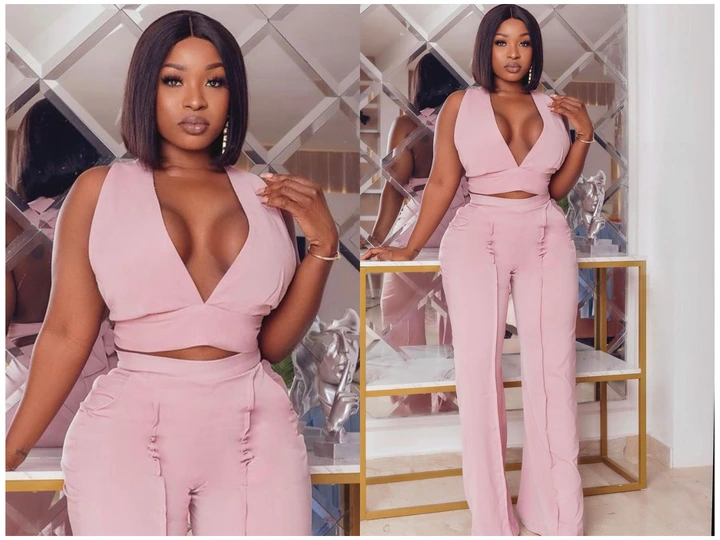 Image credit: @thejackiebent
4. Angel's short pink sleeveless gown.
In the photo below, Angel wore a short pink sleeveless gown which had some designs at the lower part. Ladies who would like to recreate this outfit should get a nice fabric from the market and have it customized to suit their preferences.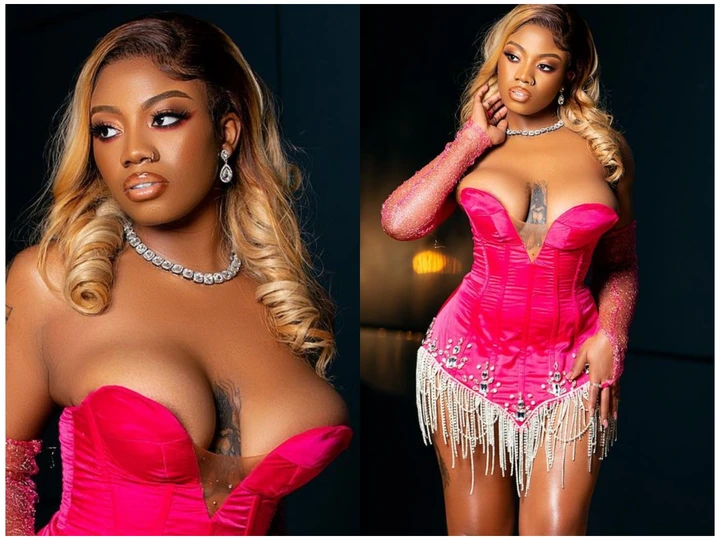 Image credit: @theangeljbsmith
Below are more photos of outfit ideas from Angel and Jackie B.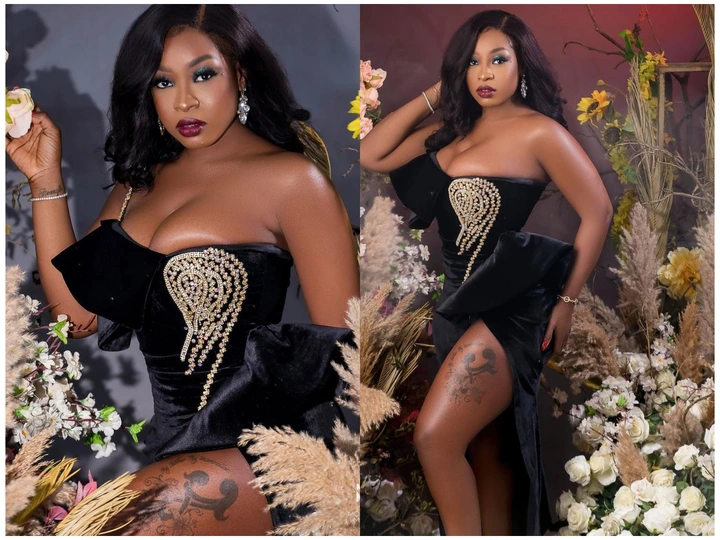 Image credit: @thejackiebent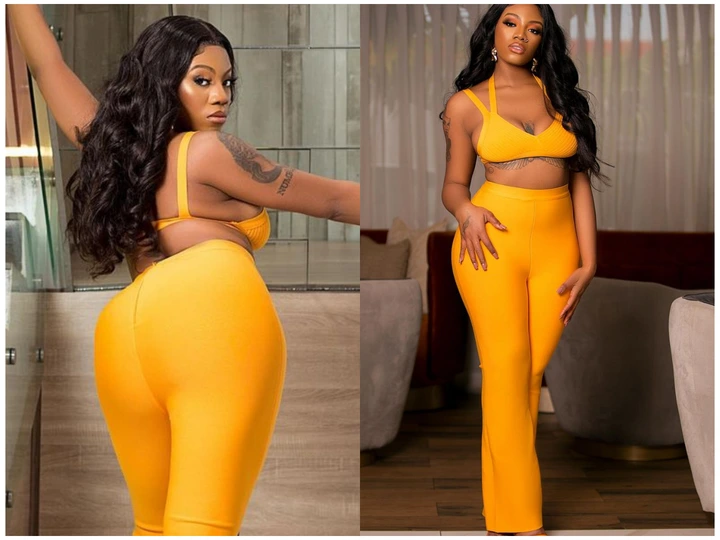 Image credit: @theangeljbsmith