Chika Ike is a popular Nollywood actress who knows how to play the movie roles assigned to her perfectly, she isn't just good at acting in movies, she is also great at wearing gorgeous outfits. Below are photos of some outfit ideas that ladies might like to copy from Chika Ike.
1. Chika Ike's pink off-shoulder gown.
Off-shoulder gowns are always stylish, they can be worn to various types of places and different events. In the photo below, Chika has a classical pink gown on, it has dramatic sleeves made from net fabric, this outfit can serve as church wear, it can also be worn to weddings.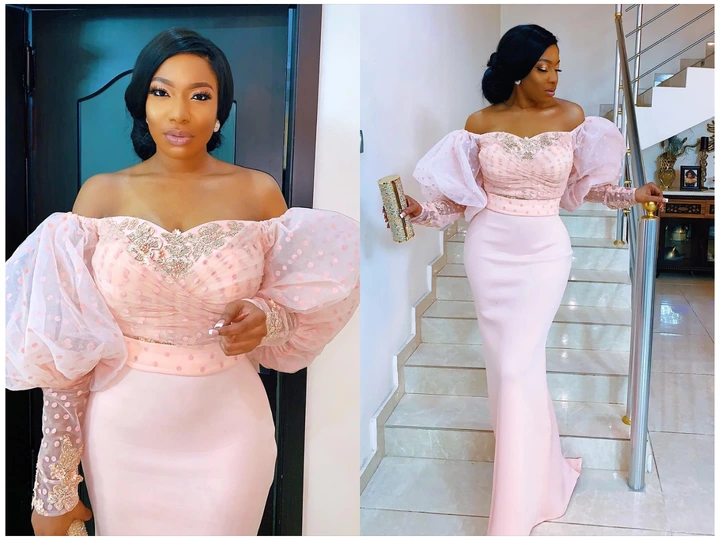 2. The stylish Ankara gown.
Chika Ike has nice legs which she loves to flaunt at certain times, no wonder she looks quite nice in the photo below. Her outfit was made from Ankara fabric, it was also styled to sit perfectly on her body.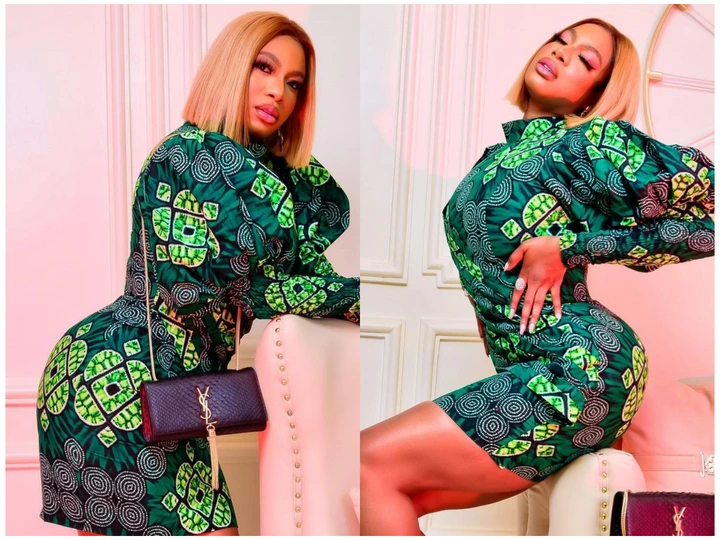 3. The classy navy blue gown.
Ladies who are in search of an outfit that will make them stand out at events can go for Chika Ike's gown in the photo below, it is a nice navy blue gown which has a slit at the front.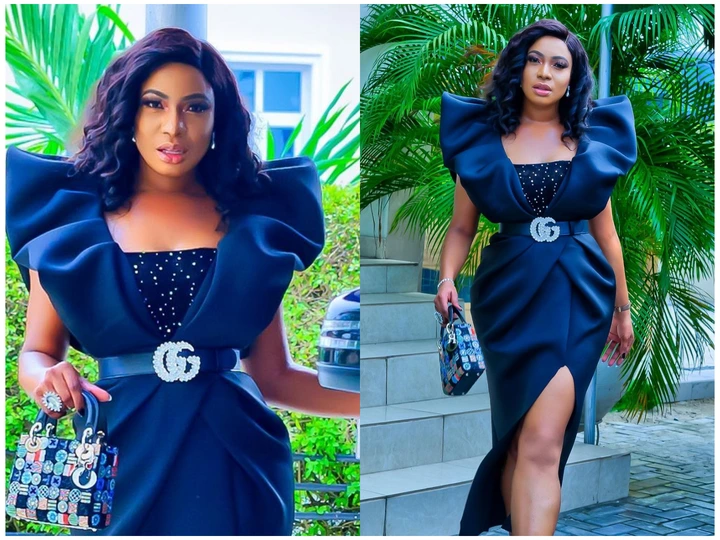 4. Chika Ike's sleeveless royal blue gown is something that will look nice on ladies who are part of a bridal train.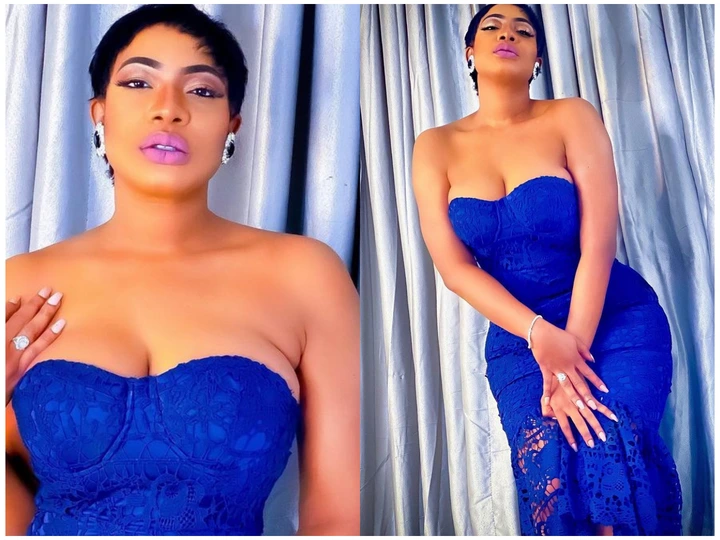 5. The green tube top and skirt combination.
A nice skirt and top combination leave every lady looking trendy. Chika's outfit below can be worn to parties or social gatherings.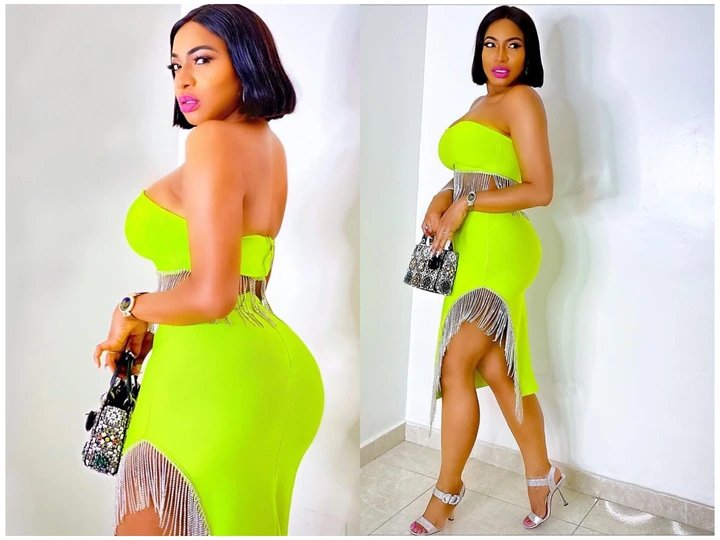 6. See-through gowns are quite common these days, this type of gown suits ladies who enjoy showing off their skins. It is a nice outfit that can be worn for dinner dates.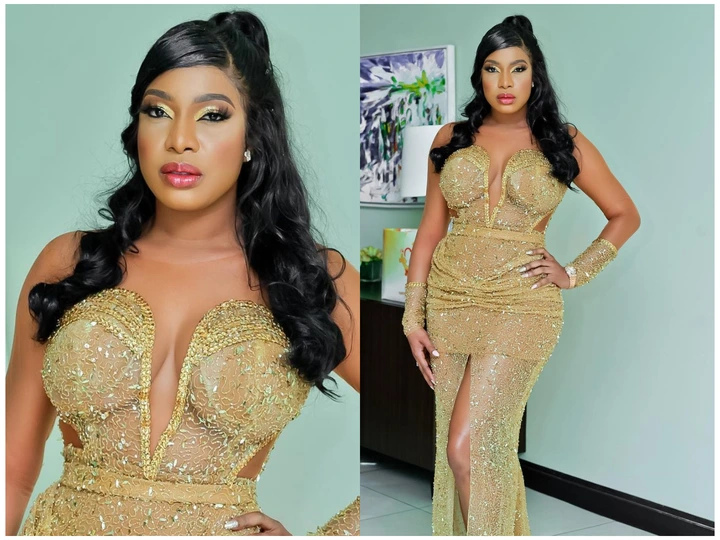 7. The stylish black gown.
Ladies who intend to look stylish like Chika Ikeh can get a nice gown like the one she wore in the photo below. The outfit has one sleeve and it also has a halter strap attached to its upper part.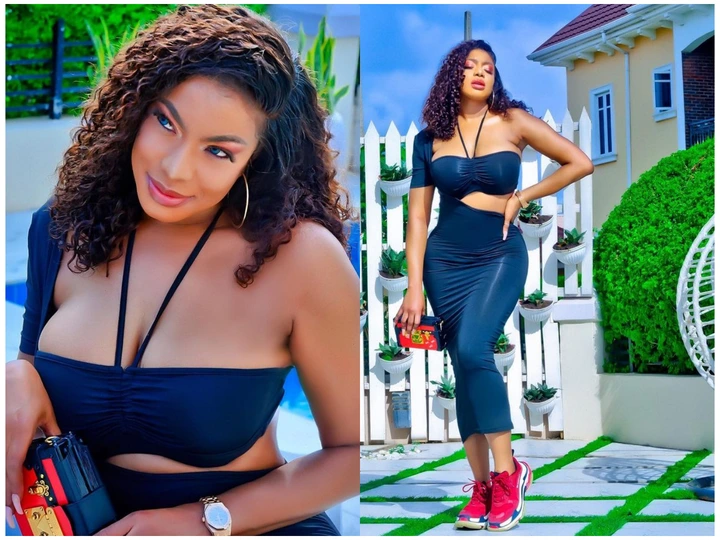 8. Chika's bodycon jumpsuit.
Bodycon jumpsuits look nice on ladies, they usually bring out ladies' curves, no wonder the actress looks quite nice in the photo below.