Women have the luxury of a lot of options when it comes to their wardrobe, which men usually don't, and thats a good thing. However, having more options usually means that your wardrobe is going to be flooded with clothes and most ladies end up hoarding clothes like nobody's business. It's important to know what looks nice on you as a lady so you don't end up with unworn things in your wardrobe.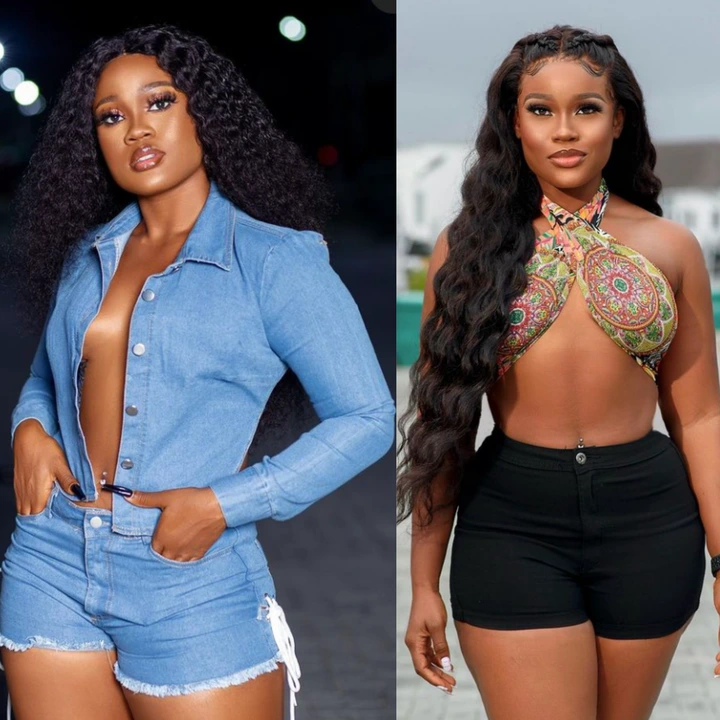 Former BBNaija housemate, Cynthia Nwadiora popularly known as CeeC is becoming quite a style star and based on her fashion choices, she clearly knows what looks good on her. CeeC has bloomed in the area of fashion since she left the BBNaija house years ago. From casual glam to high fashion, boss babe and laid back chic, CeeC has worn some nice outfits to take her style to the next level.
We spotted nice moments CeeC rocked lovely outfits and they all look good on her. When it comes to fashion, there's always something to learn from her. Below are lovely chic ways Ceec slayed in nice outfits.
1.A plain white tee for a casual day out. This outfit is a must have because it can be worn in different ways.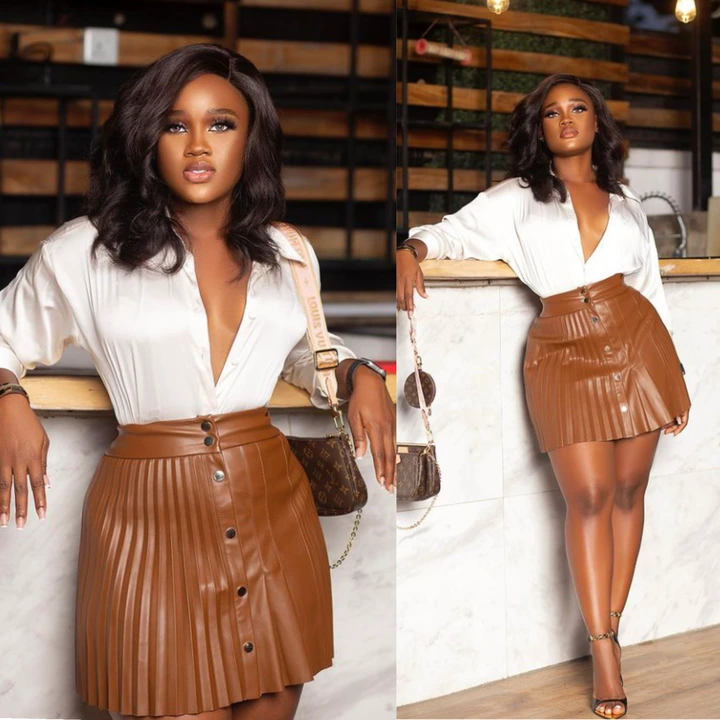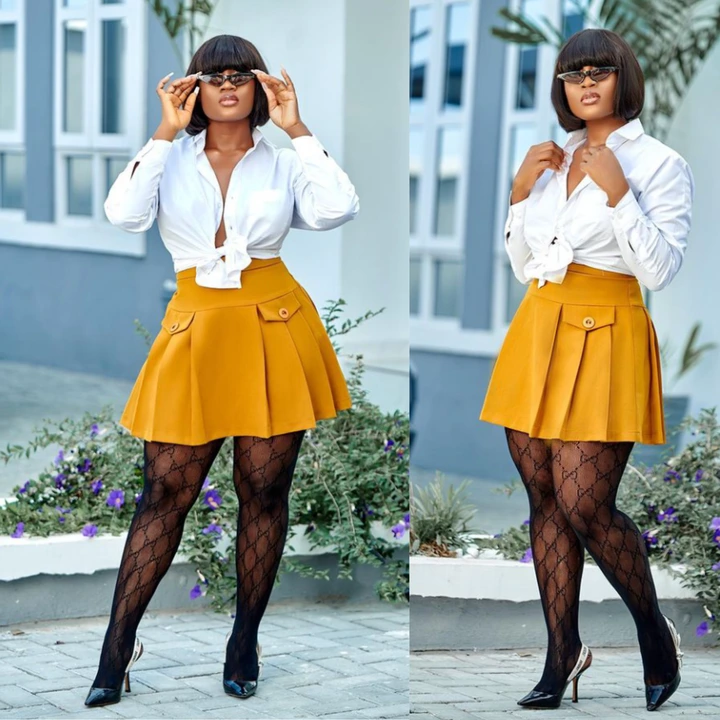 2. A well fitted denims for daily wear is lovely. Denim outfits that fits you like a second skin goes with all your looks .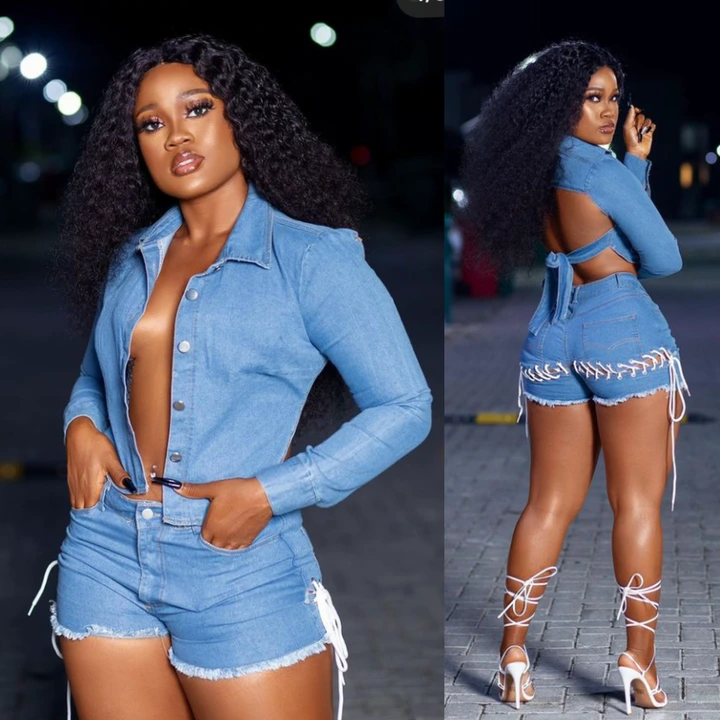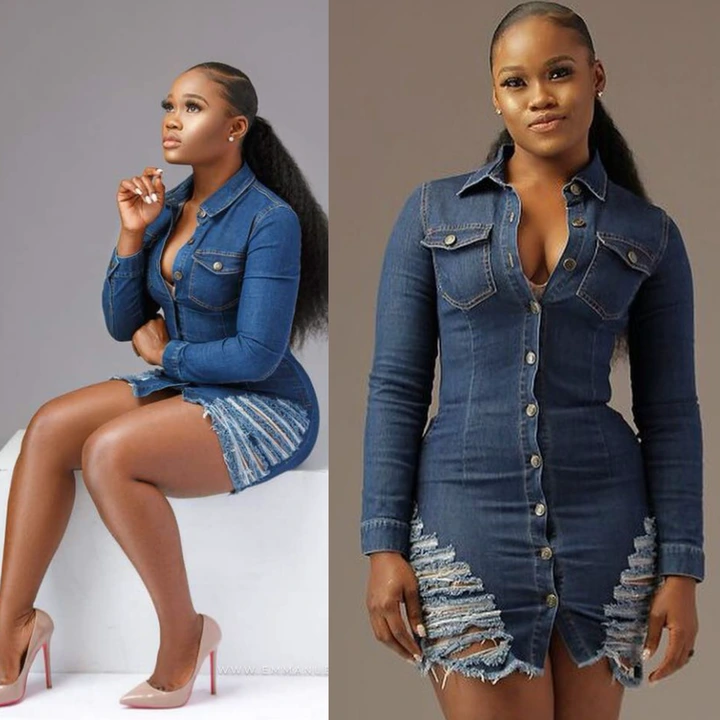 3. Ankara can't be left out.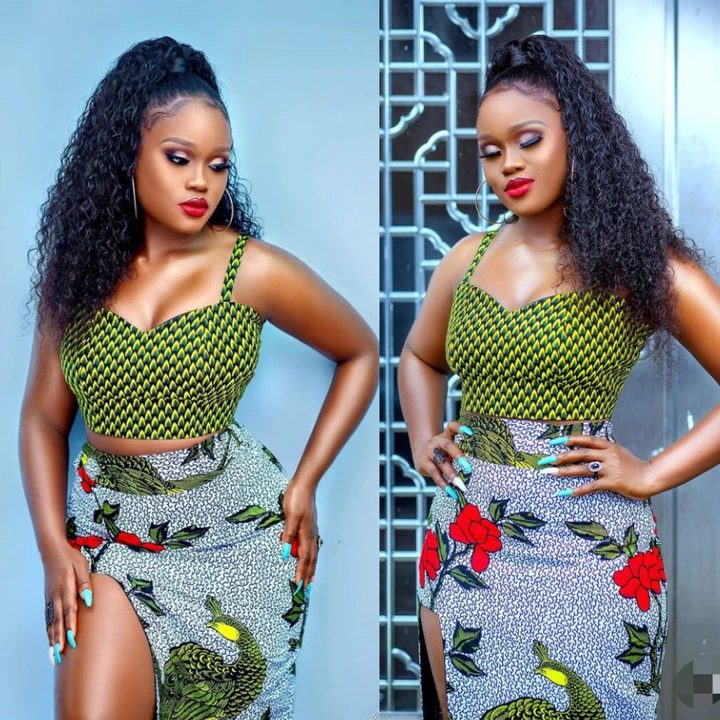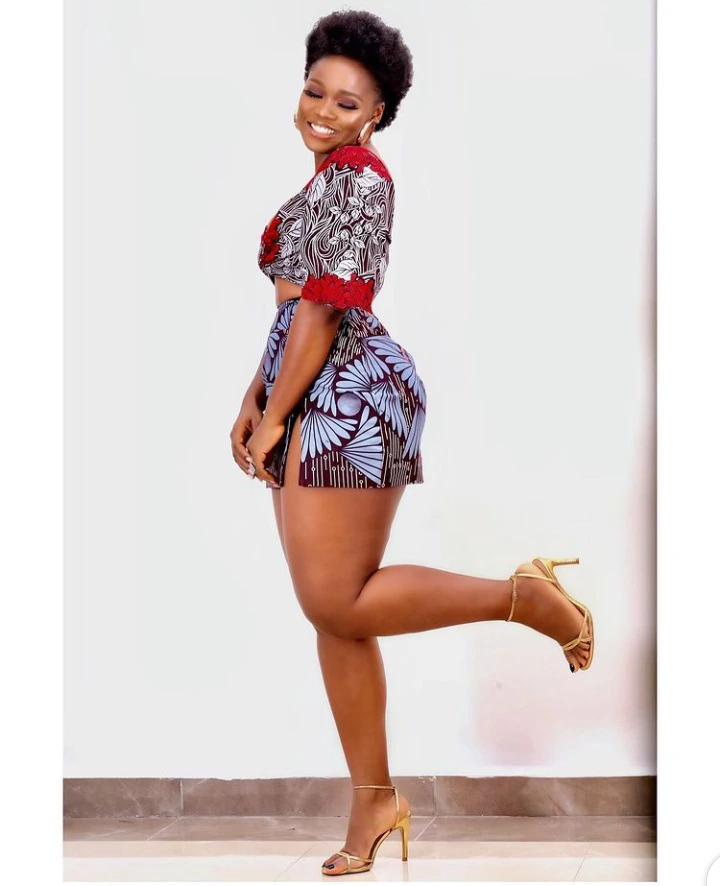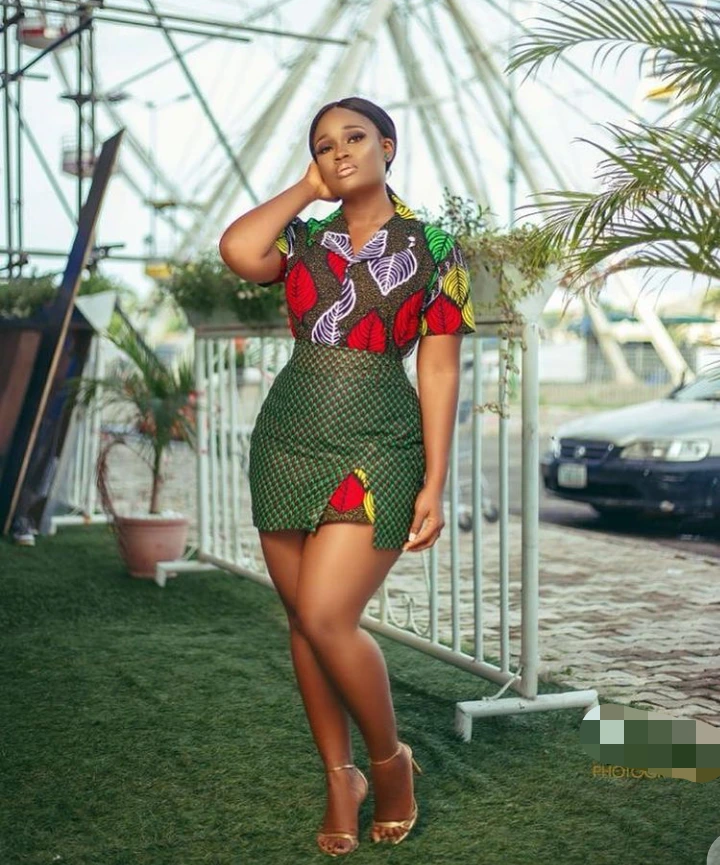 4. A figure- flattering blazer is an absolute must have: A figure flattering blazer is an absolute must have. A perfect piece to keep you from getting too cold , for those business meetings, and for an evening out, it works every way.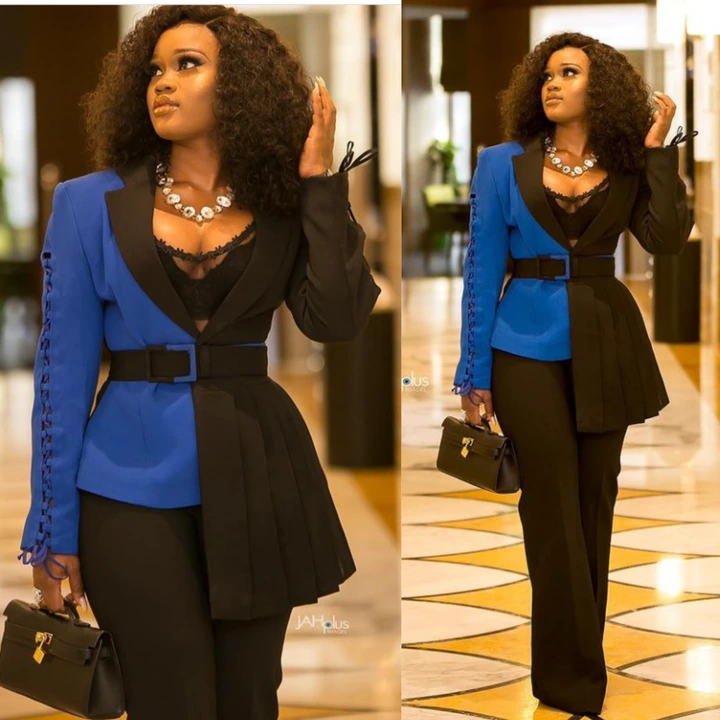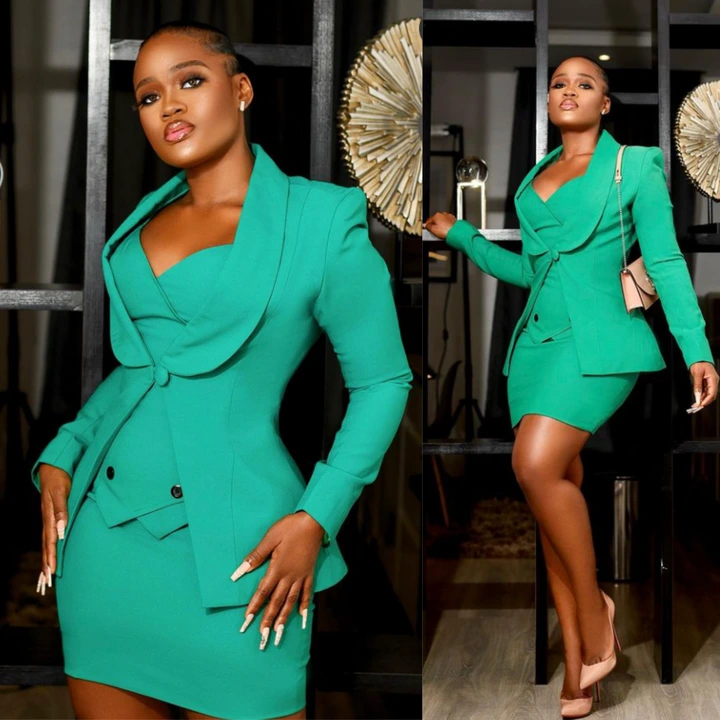 5. Perfect pair of formal trousers: A perfect fitting pair of formal pants will go a long way. It can make you look like the power women that you're with a cute blouse and accessory to go with . If you don't have one, invest in one right away.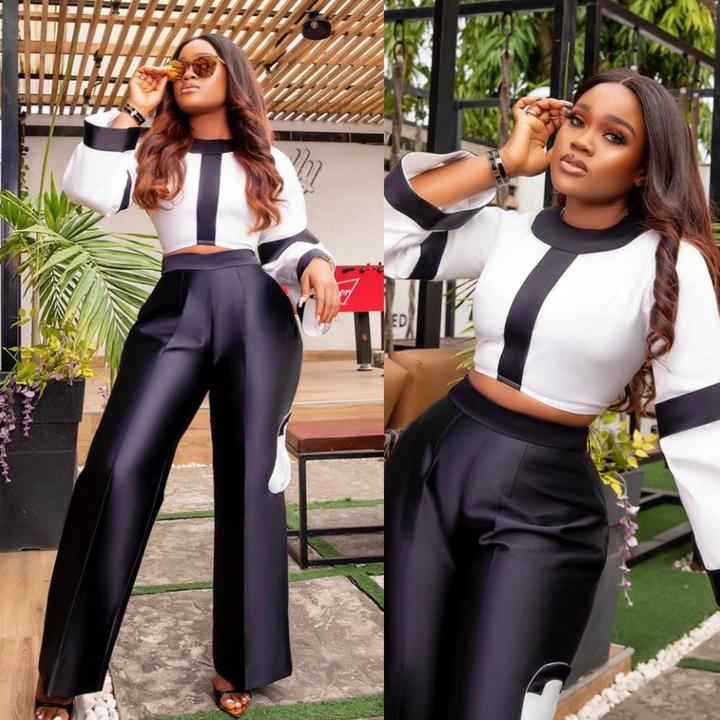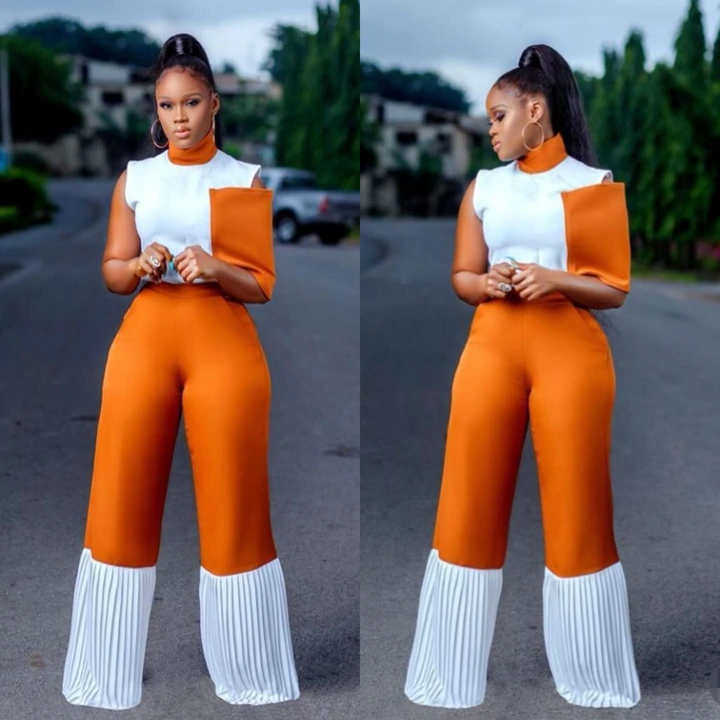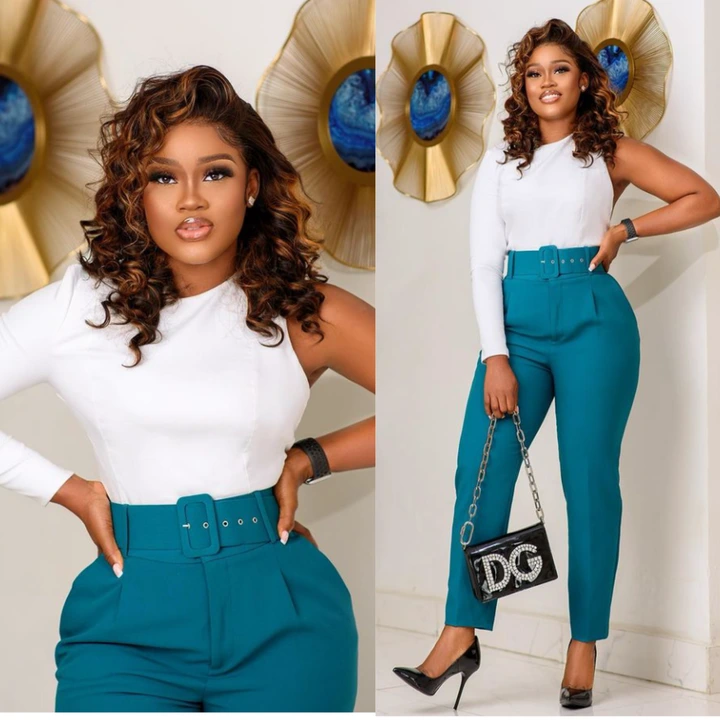 6. A lovely crop top: Team it up with your pair of denims, skirt or whatever.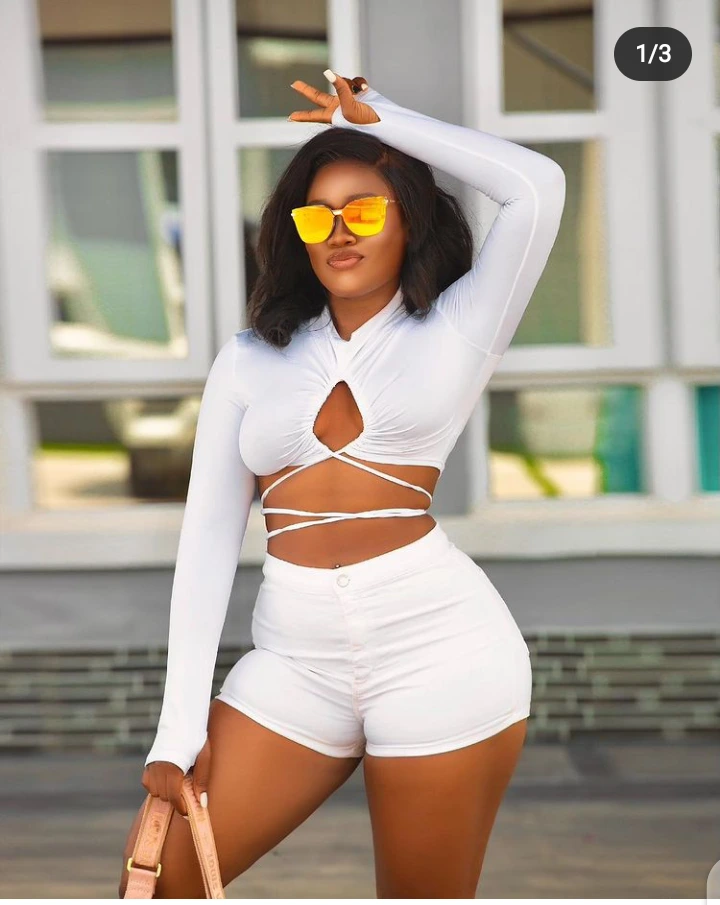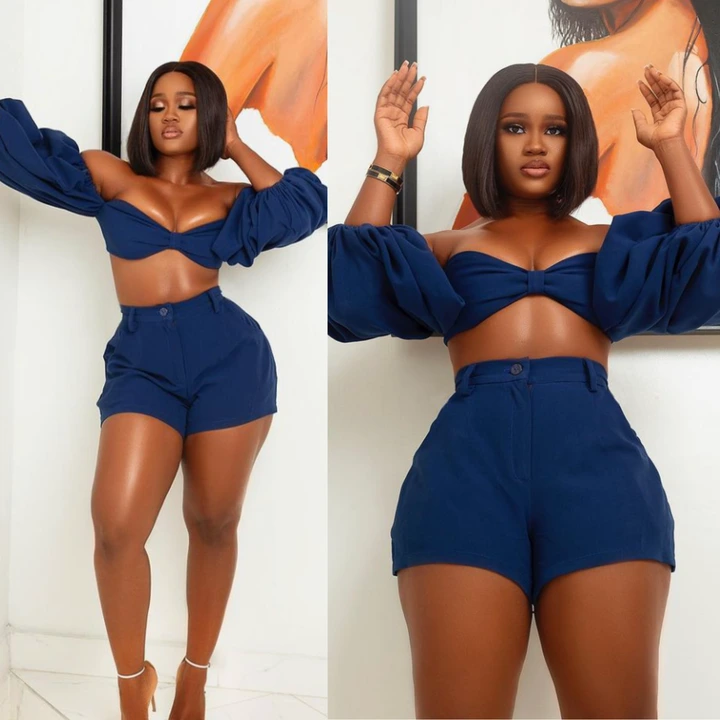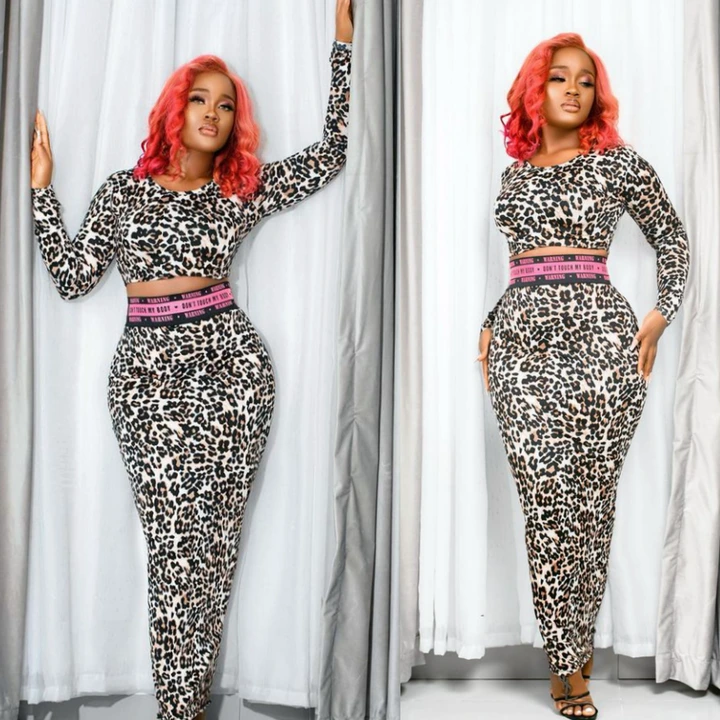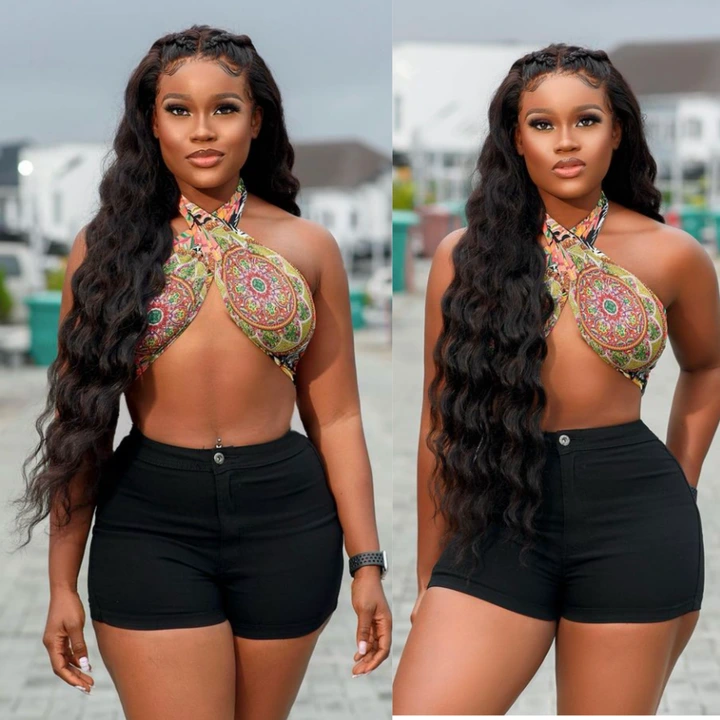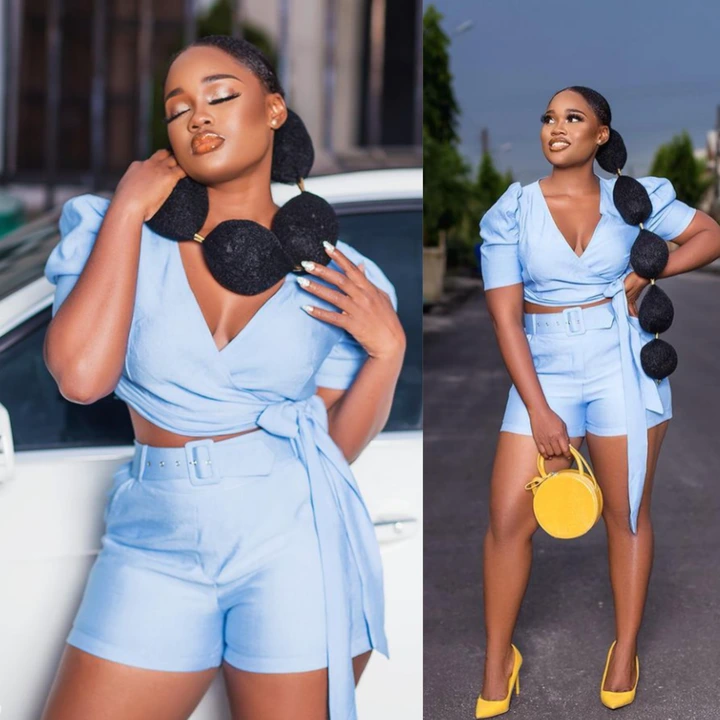 7. A pencil skirt: One pencil skirt for a formal meeting, and if you wear a crop top with it, it will be perfect for your club night as well. Keep the length in mind, though. It should be neither too short nor too long; just the perfect length, and you're covered.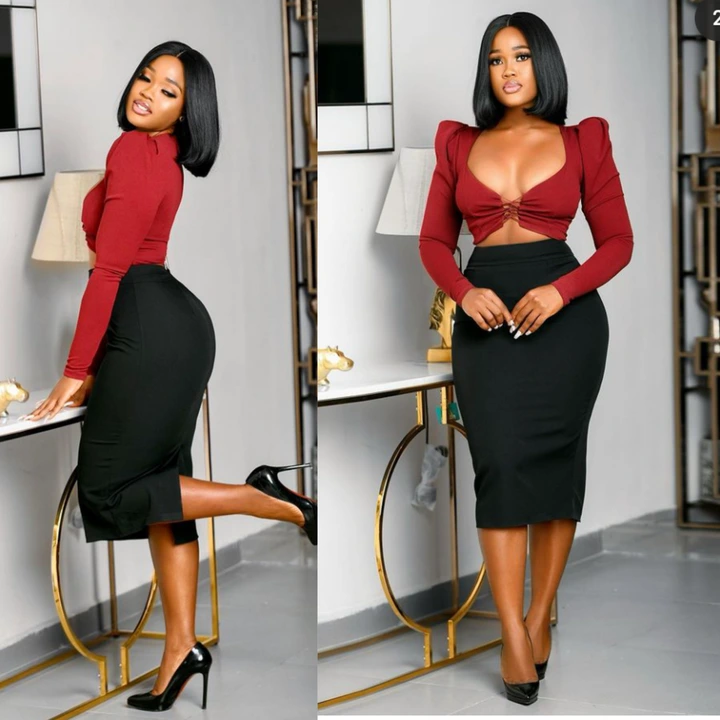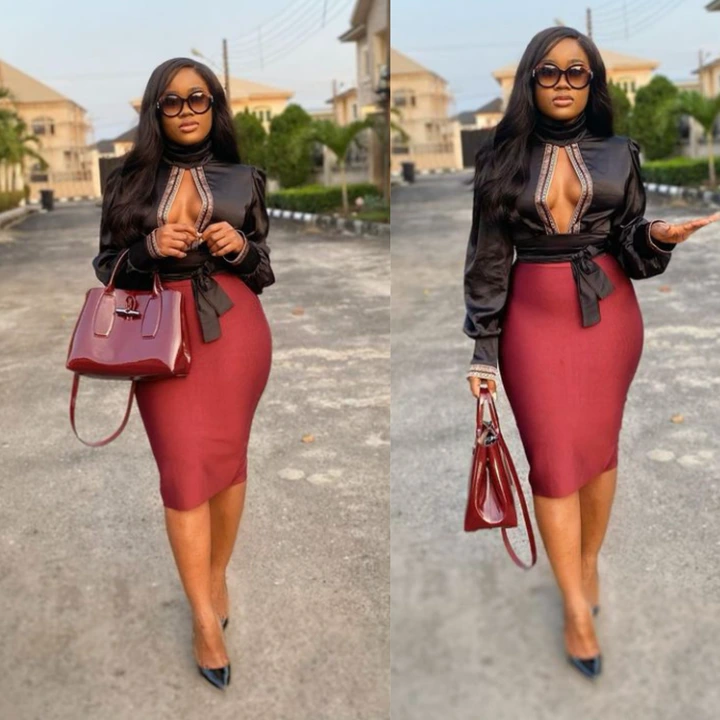 8. One statement heel: A statement heel is one accessory that everyone should own.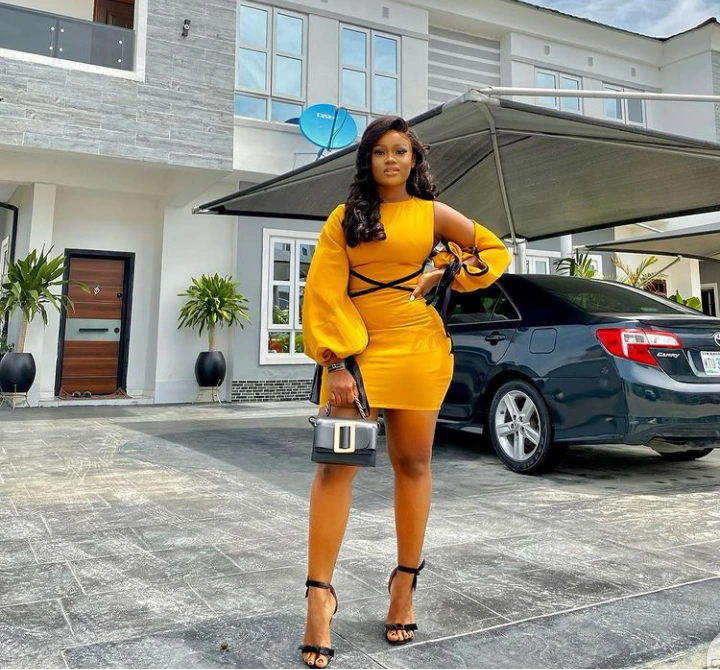 9. Dungarees: They are very Comfy and easy to pair up with. Pull out your favorite shirt, plain tee or a fancy top and pair your dungarees with them. Match the outfit with a pair of shoes and your ready to rock the world.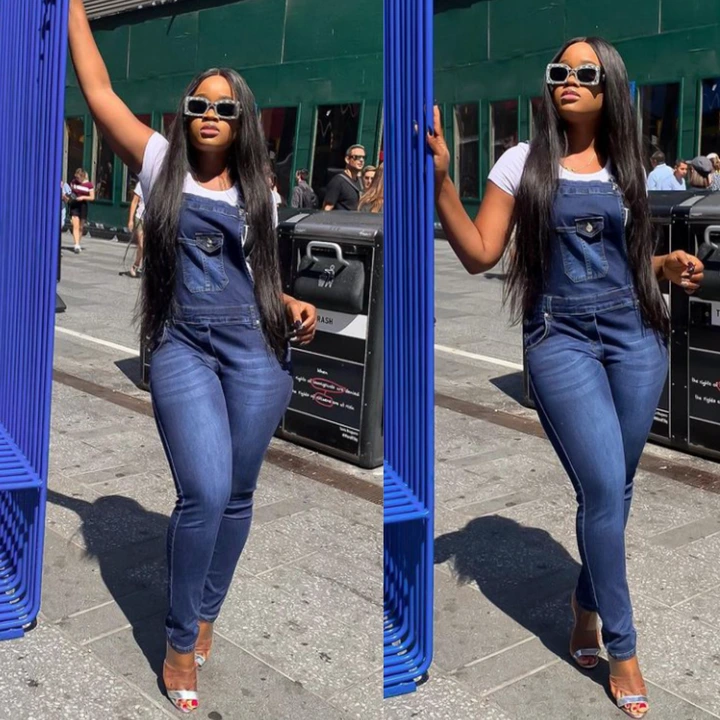 10. A leather jacket: This gives you a stunning look