2d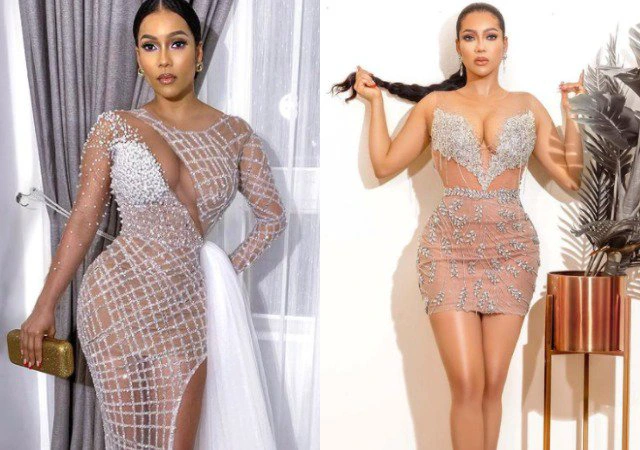 Reality TV star Maria, who is believed to be staying at a friend's place, seems to have been in search of a house as she shared that she needs her own place.
In a post shared in her Instagram story, Maria shared her new adventure with her fans adding that she needs her own place.
She hinted of possibly signing a house contract today and, therefore, asked her fans to wish her luck.
Before coming on the big brother show, Maria was based in Dubai, and, therefore, had no place in Nigeria but it seems she will be staying in Nigeria for the long term and, therefore, wants to have her own pla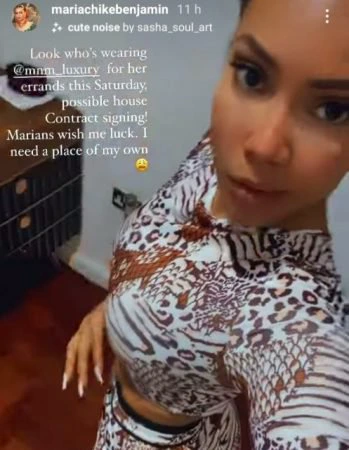 Meanwhile Nigerian Billionaire, Ned Nwoko, has revealed why he does not show the identity of his other wives or post them on his social media pages.
The billionaire is usually seen in pictures with his first wife, Laila Charani and sixth wife, Regina Daniels, although he has four other wives who are not known by fans.
According to him, not all his wives love to be in the public limelight and any of them who decides to be in the public domain is free to do so. He made this known after a fan requested he sees his other wives.
Ned Nwoko responded and said, "It is not everyone that wants to be in the public light. Any one of them that decides to be the subject of uncontrolled public inquisition is welcome to do so".
Ned Nwoko sparked all these reactions after he shared a picture of his first wife, Laila Charani to celebrate her as she turns 30 in a few days.