Pool
EchoExpress11h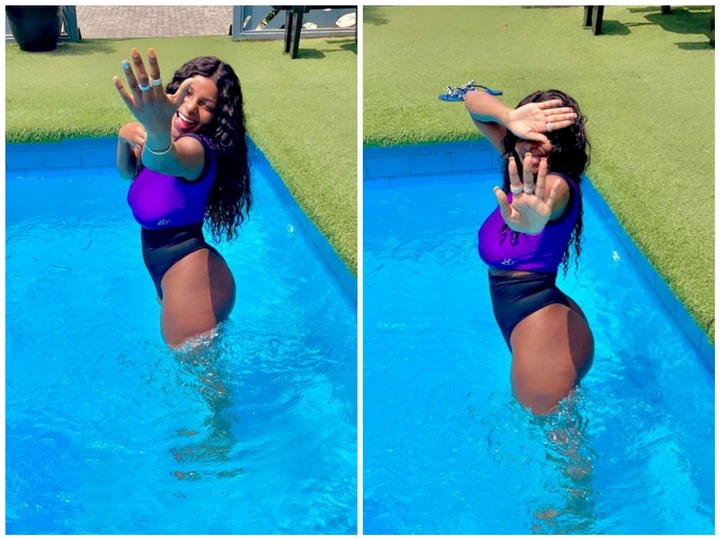 It seems former Big Brother Naija reality star Wathoni is having one of the best times in her life, as she shared photos of herself standing inside a swimming pool, while she displayed her assets, one thing that is amazing about the photos she had shared is the look of happiness on her face, as she seemed very excited about something.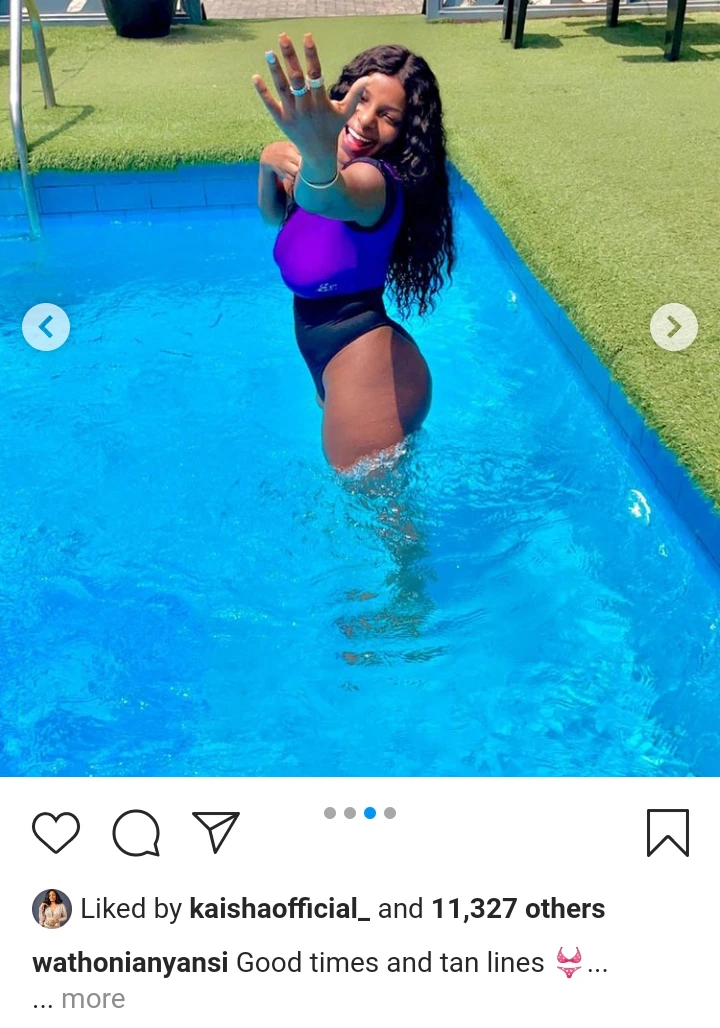 Many of her fans must really be thrilled with the photos, as it isn't every time Wathoni likes to share photos as hot as the ones she had posted, so her fans better embrace this and like it for the time that it would last, for it shall be long before she post anything that relays to this one.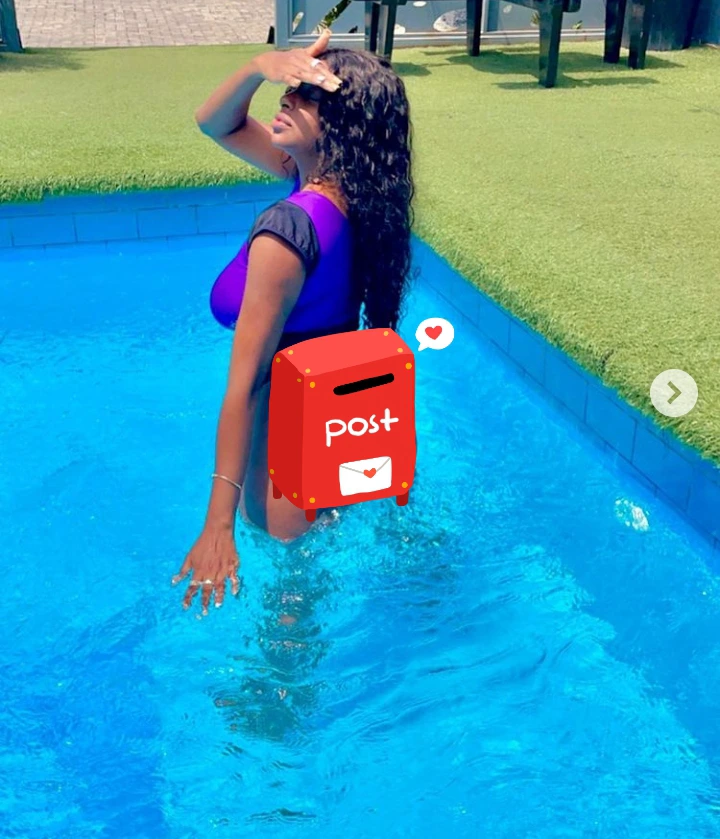 It is always a good vibe to see celebrities looking very happy in their photos. It only means they are enjoying their lives which is what the photos Wathoni shared might be all about, as she stood inside of a pool I stead of taking a dive or swimming, which could be her next agenda, as she seemed to be getting towards that lane before the photos she had shared were taken
The mother of one must really know how to thrill her fans who were quite fascinated by how she had captured herself to appear on the images she had shared, as they had a thing or two to say concerning how she had choose to portray herself, but the picture seems to be very exciting, and many of her fans love it after it amassed over 11,000 likes within hours after it was shared, it goes to show that Wathoni knows how to get people's attention with her photos.