Angel is among the female celebrities that have great passion for fashion and her style of dressing is unique. Fashion have to do with creativity, the way you design your attire, is the same way it will look.
Her style of dressing is unique and it attracts attention. As a lady, you need to dress decently because the way you dress is the same way people will address you.
Angel doesn't joke with fashion, she loves slaying on trendy outfits because new fashion and trendy wears comes into existence daily. Most ladies thinks fashion is nakedness, not knowing it's damaging their reputation. When you dress trendy, it attracts respect.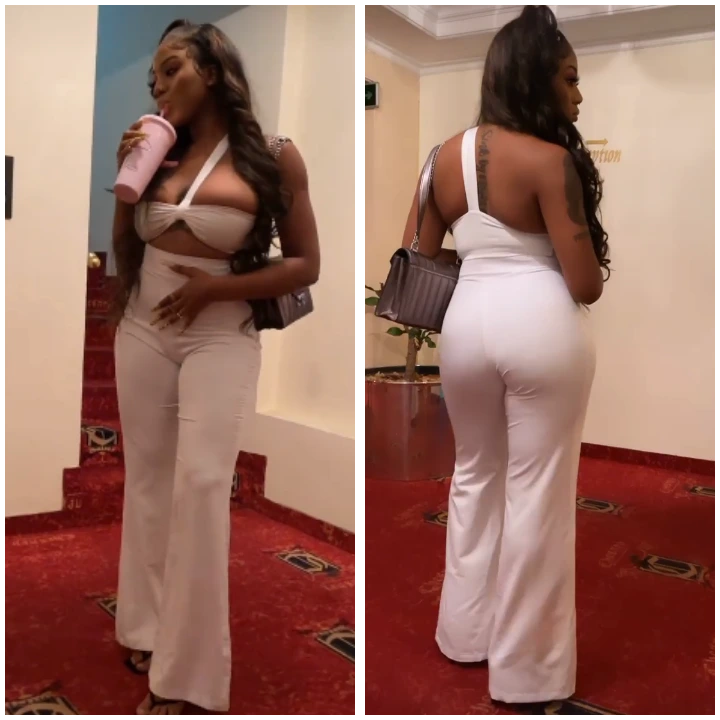 Angel recently shared photos of herself slaying on a white dress. Her outfit triggered reactions online because it's trendy. If you look at her attire, you will think it's jumpsuit but it's a two pair attire.
White color symbolizes purity and courage. Angel have proven to have a good sense of fashion and she always apply it whenever she wants to step out. I so much admire her outfit because it fits her complexion .
If you look closely at her dress, you will observe that the style of her trouser is called high waist and her top is called crop top.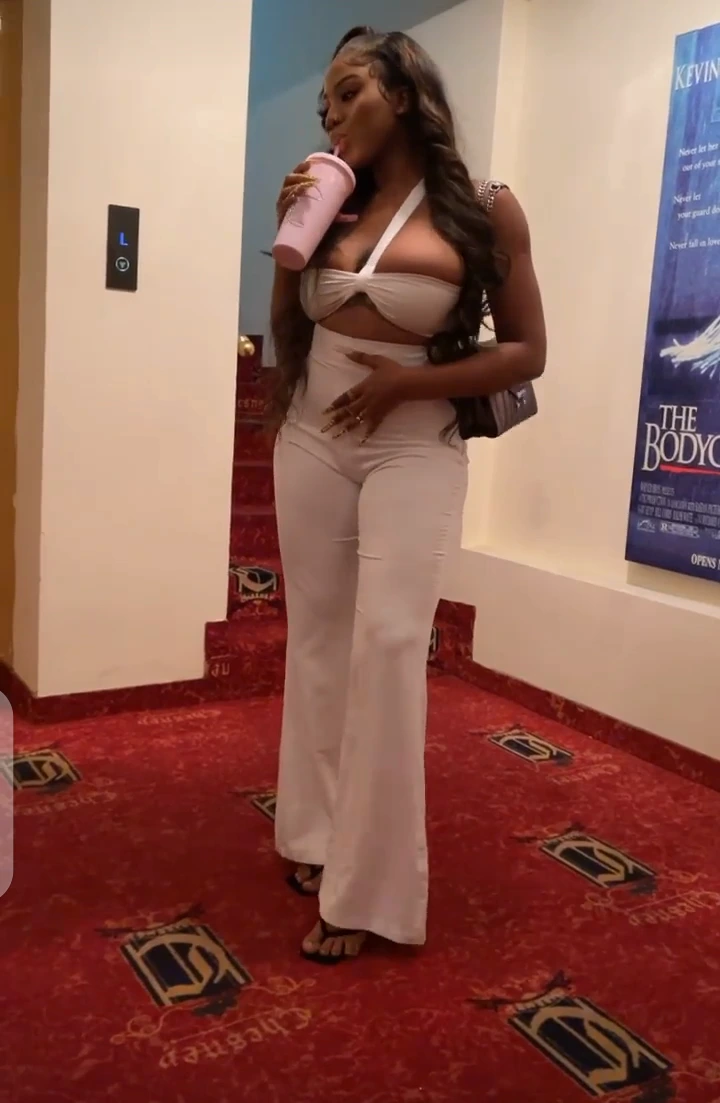 Her makeup, hairstyle and shoe also matches her attire and brought out the uniqueness in her. The above outfit can be rocked to any event of your choice. If you have anything to share, kindly use the comment box below after reading.