Angel is a fashionista and her passion for fashion is ultimate and can serve as inspiration to upcoming fashionistas. She is among the female celebrities that knows the worth of fashion and the impact.
Fashion have to do with your behavior and not just your outfit. The way you dress will reflect your identity to people. Angel has proven to us that fashion is beautiful when you wear the right dress. She recently shared some photos of herself slaying on a blue attire.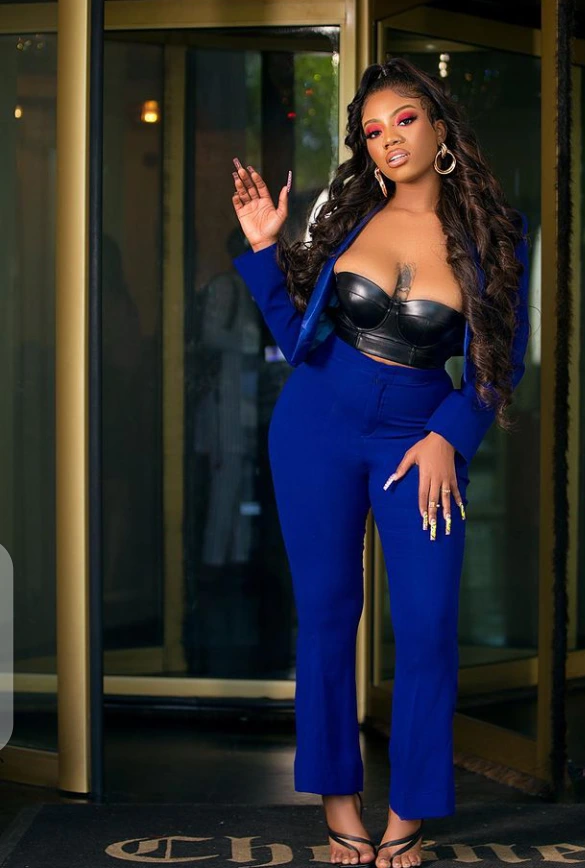 Her outfit triggered reactions as it surfaced online. The color and texture of the above material, perfectly fits her skin tone and helped in brightening up her complexion.
Blue is a very cool and classy color, rocked by matured minded people. She is wearing a black singlet that's why she's able to flaunt to jacket and her trouser is high waist.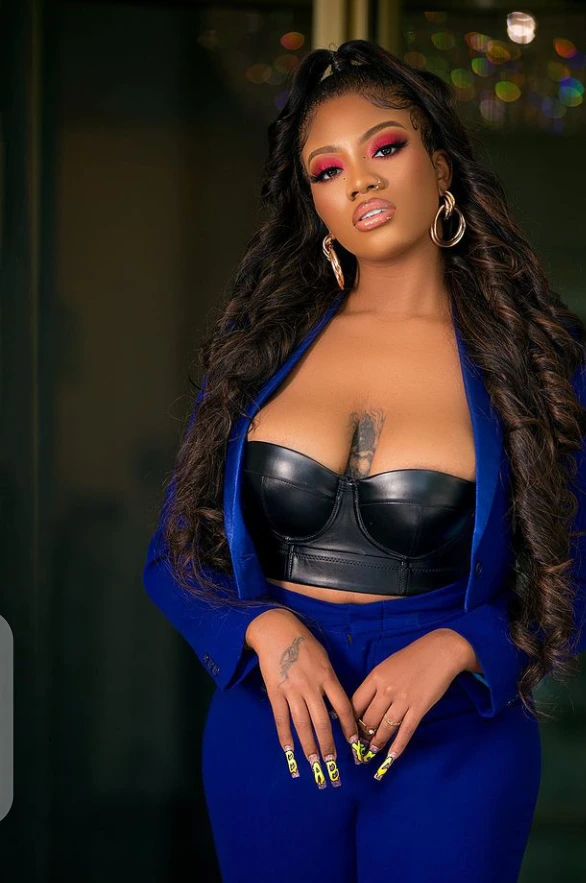 Her makeup, hairstyle, shoe, artificial lashes and nails, helped in enhancing her physical appearance, making her look classy and unique.
As a fashionista, you need to appear trendy always and the only way to achieve it is by upgrading your wardrobe monthly.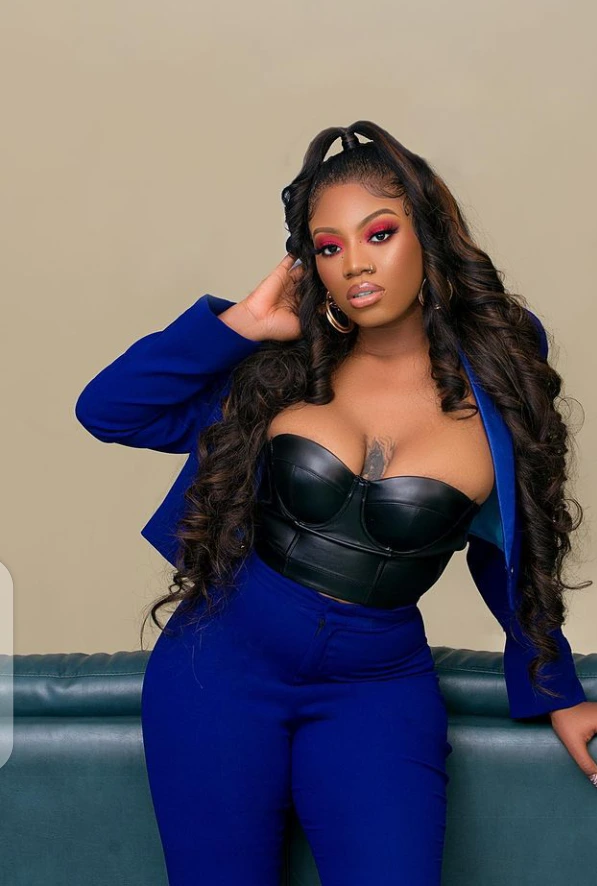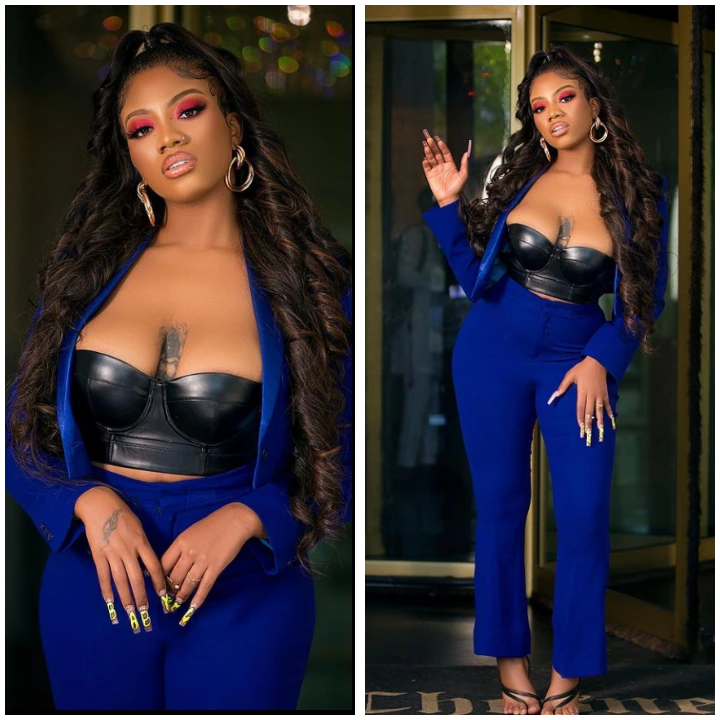 If you have any observation or contribution to share, kindly share via the comment box below after reading.