Bodycon Dress are exceptionally unique because it reveals your body shape and it attracts attention. Fashion is a form of self expression but most people thinks fashion have to do with only outfit.
Angel Smith recently displayed her fashion attire on Instagram. She's among the female celebrities that loves fashion. Angel's pattern of dressing can be inspiring to upcoming fashionistas.
If you want to attract attention, your dressing must be taken care of. Fashion and attractive wears, trends faster than casual wears. Angel is a fashionista with good fashion sense, a model and a beauty queen.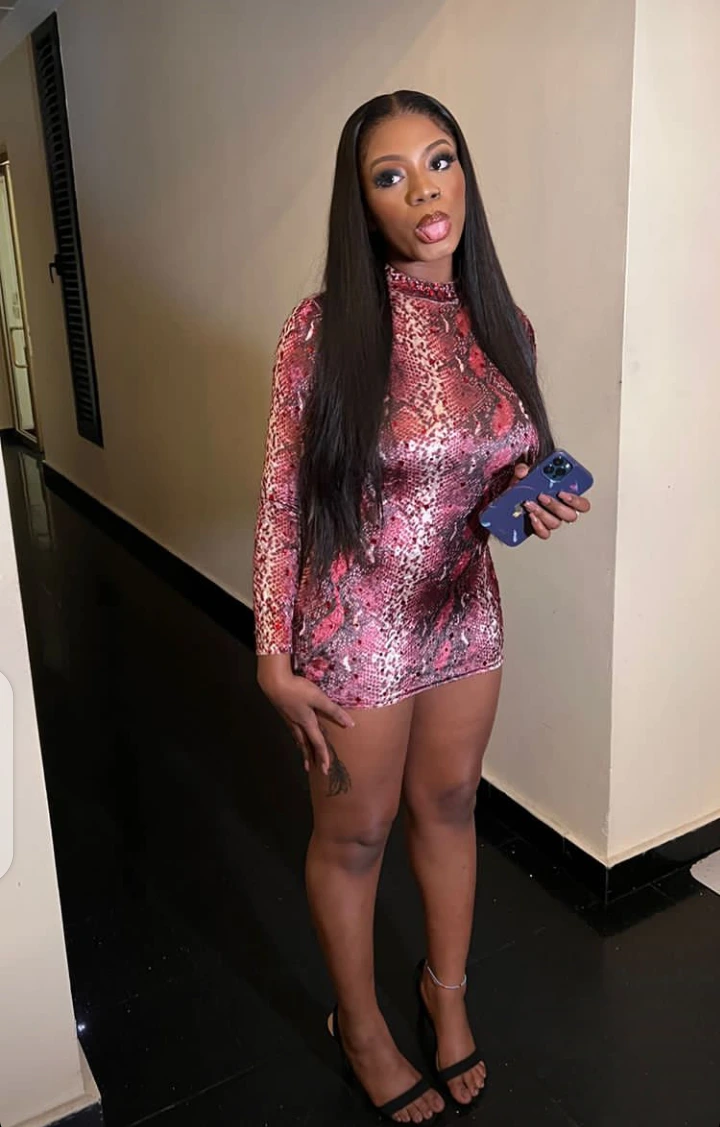 The above attire have proven to us that fashion has to do with creativity and it displays your kind of behavior in public. When you dress well, people try to emulate you but when you dress indecently, it speaks negative about you.
Some ladies might think the above attire is casual but it's unique. I so admire Angel's new outfit because of the fabric. Her hairstyle, shoe and makeup helped in brightening up her physical appearance.